After three years and a price cut, Katharine Hepburn's summer estate finally found a buyer.
The legendary actress and her family summered at the property in Old Saybrook, Connecticut for years—her parents originally purchased the home around 1913, but Hepburn rebuilt the home after it was destroyed by a hurricane in 1938.
The Academy Award winner was so fond of the house that she eventually moved there as her primary residence.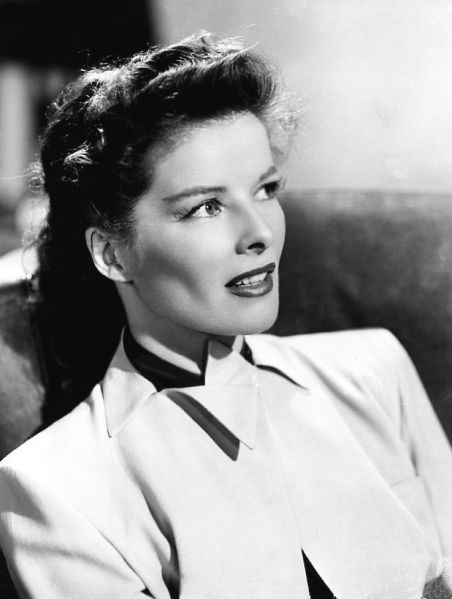 The seller, developer Frank Sciame, was originally asking $14.8 million for 1.5-acre estate at 10 Mohegan Avenue. The property was removed from the sales market at one point, before reemerging with a price cut down to $11.8 million in March this year.
The newly discounted price evidently managed to draw in interested parties, but none willing to pay the full cost—it sold for $11.5 million.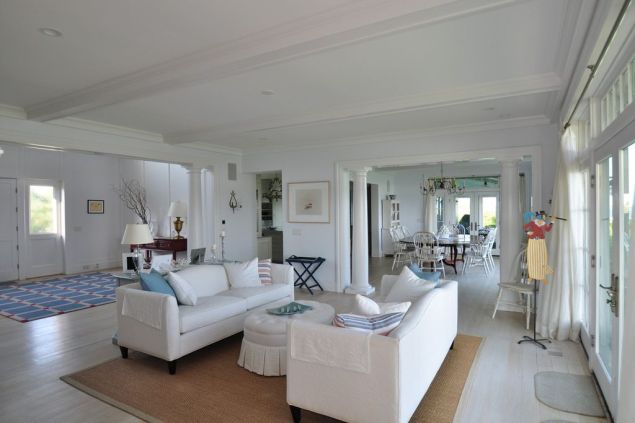 The home was entirely renovated in 2005, creating the current 8,400-square-foot three-story configuration, says the listing held by Sotheby's International Realty broker Colette Harron. There are six bedrooms suites as well as seven gas fireplaces, in addition to a gourmet kitchen with custom cabinetry and a screened-in bluestone porch.
There's a private pond and a golf course on the property, as well as  220 feet of water frontage with a private dock.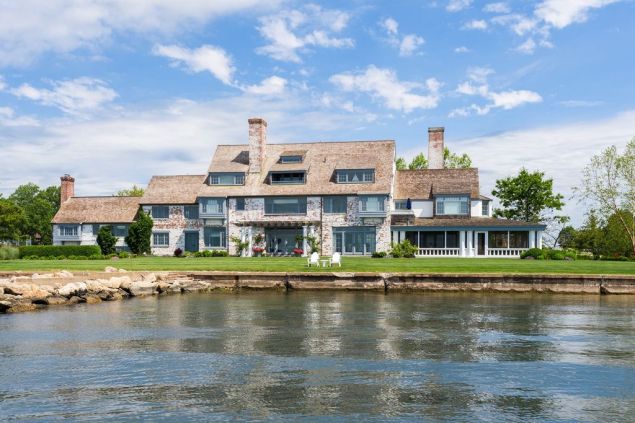 If any Hepburn fans are disappointed they missed their chance with this estate, there is another adjacent parcel that was once a part of Hepburn's estate, with an 8,300-square-foot home built circa 2015. It is currently on the market for a slightly more economical $5.88 million.