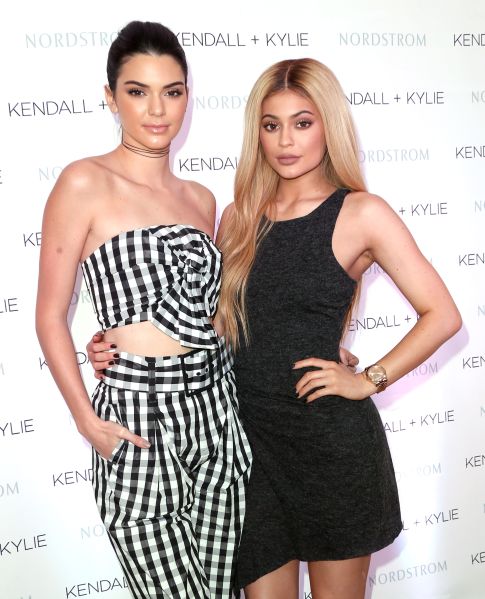 If Kendall and Kylie Jenner's fashion line doesn't work out, perhaps the two should consider focusing entirely on real estate.
While they've received quite a bit of criticism for Kendall + Kylie (they recently pulled a "vintage" t-shirt collection, following serious controversy), the Jenner sisters both scored profits on Los Angeles homes in the past few weeks.
Kylie has amassed a whole collection of properties, primarily located in Calabasas, and she sold two this summer. First, the cosmetics mogul sold her two-story home equipped with a "glam room" for $3.15 million in July this year. Now, she's also sold a 5,150-square-foot single-story Hidden Hills property, which she bought just over a year ago. She paid $4.5 million for it in June 2016, before listing it for $5.4 million almost exactly a year later. She sold it for just a touch under that, at $5.28 million.
Not to be outdone, Kendall has sold her own home, located in the less Kardashian-filled enclave of Hollywood Hills.
The model and reality star purchased the 4,800-square-foot house from Emily Blunt and John Krasinski for $6.5 million a bit over a year ago, but it seems the home was simply never meant to be—Jenner had to deal with both a burglary and a stalking incident during her brief time at the six-bedroom, 4.5-bathroom West Hollywood home, and subsequently began quietly shopping it around as an off-market listing earlier this summer.
Despite her relatively short time residing there, she still made a decent profit—it sold for $6.85 million.
Alas, the older Jenner sister still has one more home to go—it appears she hasn't yet sold her "starter" apartment. The model bought the two-bedroom, 2.5-bathroom Westwood condo for $1.39 million in 2014, before deciding she wanted to upgrade to a larger space. She listed the apartment for $1.6 million in June, but hasn't yet found an interested party. In fact, just this week she discounted it a tad—it's now up for grabs for $1.53 million.