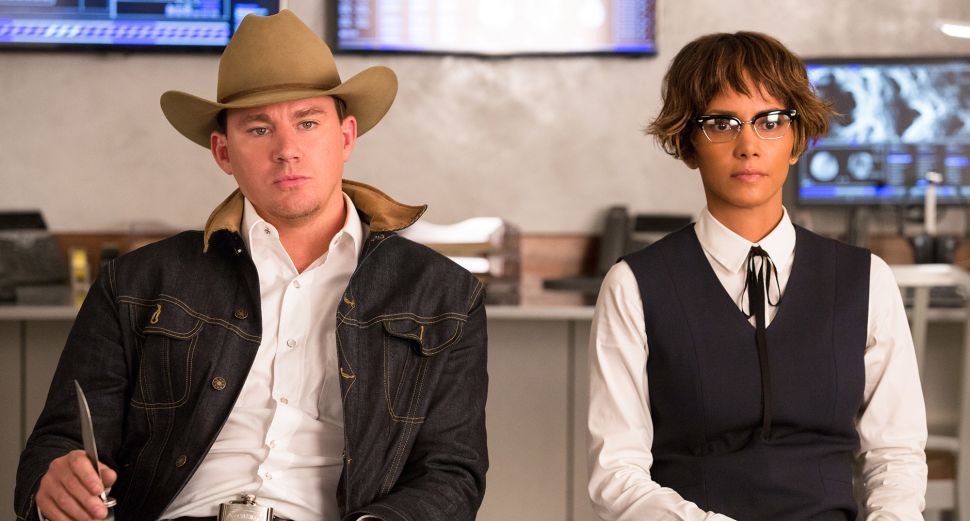 Twentieth Century Fox's Kingsman: The Golden Circle earned $3.4 million in Thursday night previews, according to Variety, putting it on pace for a $40 million plus opening weekend. That's right in line with the $40 million to $45 million that early tracking numbers and projections suggested, and ahead of the first film's surprisingly good $36.2 million domestic opening.
Kingsman: The Secret Service racked up $1.4 million in Thursday night previews back in 2015, eventually leading to $128 million domestic and $414 million worldwide, according to Box Office Mojo. Assuming The Golden Circle hits its $40 million mark and earns a similar multiplier (3.5) as its predecessor, we're looking at a domestic take of around $140 million. Now, let's say the sequel's domestic-international splits closely resembles the original's (31 percent and 69 percent, respectively) and you're in for an overseas take of $311 million plus and a worldwide total of around $450 million. And that's all assuming Golden Circle opens on the lower end of that $40 million to $45 million estimate. That's not bad, even with the sequel's higher budget of $104 million.
But will the film's mixed reviews get in the way of potential box office success? It's clear that the second go-around isn't as warmly embraced as the first and its hard-R action audience is going to be drawn away by next weekend's Blade Runner 2049. Plus, it'll have to do battle with the family-friendly Lego Ninjango movie and the runaway success that is It. Perhaps Golden Circle won't be quite as leggy as the first film, but it's still a good bet to top The Secret Service's worldwide box office total. There's certainly enough added value elements with the cast additions of Julianne Moore, Jeff Bridges, Channing Tatum, Halle Berry and Elton John to go along with holdovers Taron Egerton, Colin Firth and Mark Strong.
Let's check back in on these numbers after the weekend.