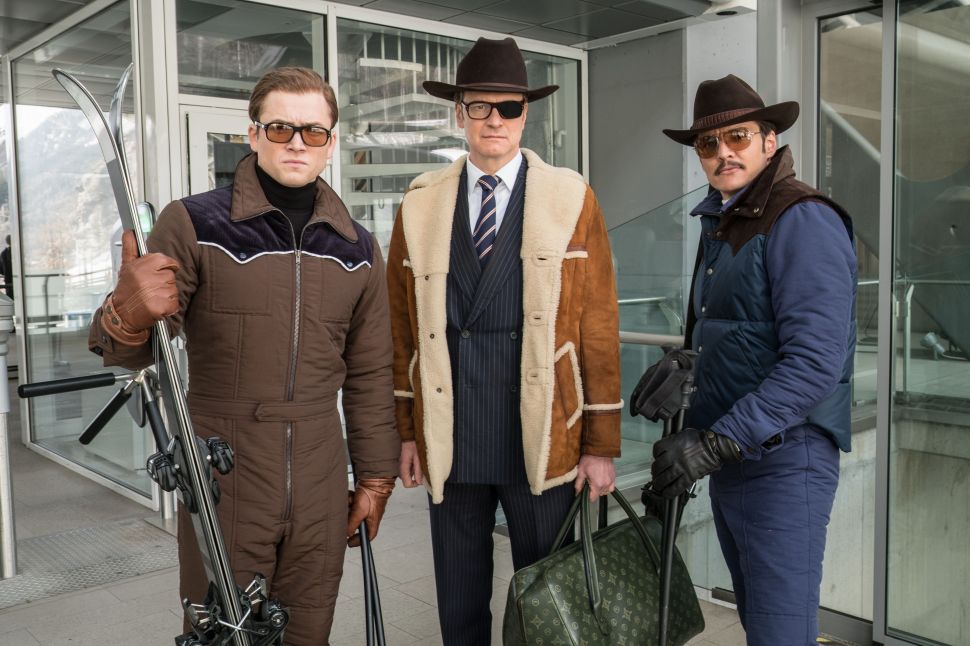 We're in the minority when it comes to Matthew Vaughn's surprise 2015 hit Kingsman: The Secret Service. In our opinion, the hard R-rated action-comedy was two halves of a bad movie sandwiched around the most spectacular action sequence of the last decade. Yes, we absolutely love this:
https://www.youtube.com/watch?v=NXB6slJSbL4
But we hate style over substance in general. And make no mistake about it, The Secret Service was all about appearing cool rather than building something cool.
So will the sequel, Kingsman: The Golden Circle, vindicate our negative leanings or prove us to be grumpy spoil sports when it arrives this Friday? It's certainly tracking for an impressive opening weekend at the box office. But based on the mixed critical reaction to the movie, it looks as if we're right in the middle in terms of how good the movie is. Here's what a few popular reviewers had to say about the sophomore effort:
THR's Todd McCarthy:
"There is, then, an endearingly goofy method to the writers' fervid madness that serves the material well and, as ever, Vaughn puts it all up on the screen with boisterous but carefully calibrated enthusiasm. Unlike some other directors of big franchise extravaganzas, Vaughn actually seems to prefer character, dialogue and humor to chases and explosion, and he makes mostly very good use of his almost invariably well-chosen actors by identifying their appeal and drawing out their humor."
IndieWire's Kate Erbland:
"Yet, for all that crazy fun, The Golden Circle doesn't go wild enough to break Vaughn's well-set mold, instead fitting neatly inside his filmography alongside other action-heavy offerings. It's fun, but it's blockbuster overkill after an already-crowded summer season."
ScreenCrush's Matt Singer:
"The new characters and concepts don't add a whole lot to a film [that] is way too long and plodding in its middle act, but the returning heroes and giddily vulgar comedy and action are still good for some solid laughs and thrills…This isn't quite solid-gold filmmaking. But it might be gold-plated."
The Nerdist's Kyle Anderson:
"Despite a whole lot of bet-hedging, there's still a lot to enjoy about Kingsman: The Golden Circle, including a very hilarious extended cameo and some suitably bombastic set pieces. I'd certainly be happy with more Kingsman movies, because Egerton is a winning leading man and Vaughn's action direction remains fantastic, but this movie feels like a victim of its unanticipated success. If the first Kingsman left you going 'Wow!' this one leaves you saying 'Hmm…cool.' And while it doesn't reach the same hyperbolic heights as the first film, there are certainly worse things than being entertained for two hours.