At long last, Moda Operandi founder Lauren Santo Domingo found someone to take her spare New York apartment off her hands.
The socialite and her husband, billionaire Andres Santo Domingo, have been trying to sell the condo at 31 West 21st Street since February 2016, when they listed it for an aspirational $7.25 million. But the stylish, full-floor apartment—which Santo Domingo once showed off in the pages of Vogue—didn't manage to entice any interested parties, despite its fashionable design, furnishings and well-known owner.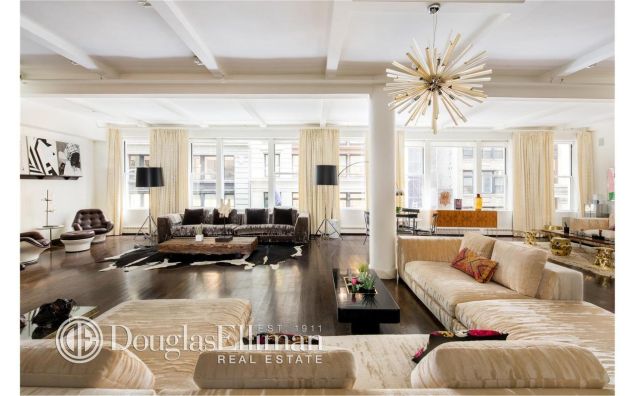 The 4,713-square-foot residence languished on the market, and the price steadily decreased, to $7 million in April 2016. The apartment received continuous haircuts, eventually bringing the price down to $6.25 million by December of that year.
Yet the loft, with its hardwood floors and floor-to-ceiling windows, still remained on the market and in February 2017, the ask was slashed to $6 million, at which point someone finally put in a bid. Alas, the final sales price was even lower, as it sold for a relatively meager $5.5 million.
But it's still an impressive haul, considering Andres Santo Domingo actually bought the three-bedroom, 3.5-bathroom apartment for just $2.95 million back in 2004, four years before the couple married.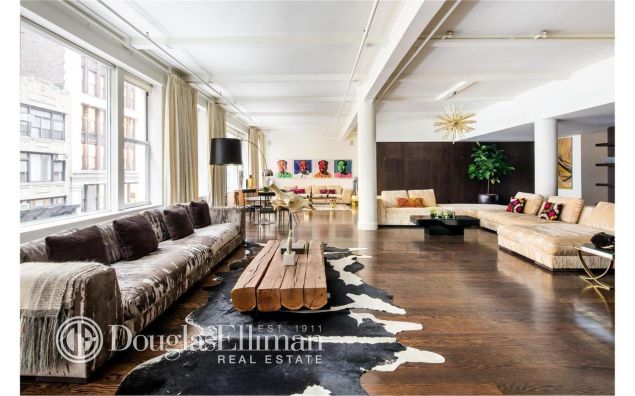 The Santo Domingos, who have two children, haven't lived in the apartment for some time—they bought a townhouse at 23 Gramercy Park South from Michael Hirtenstein for $18.5 million in 2009, and moved in after extensive renovations. It's still waiting on a Vogue spread, though.