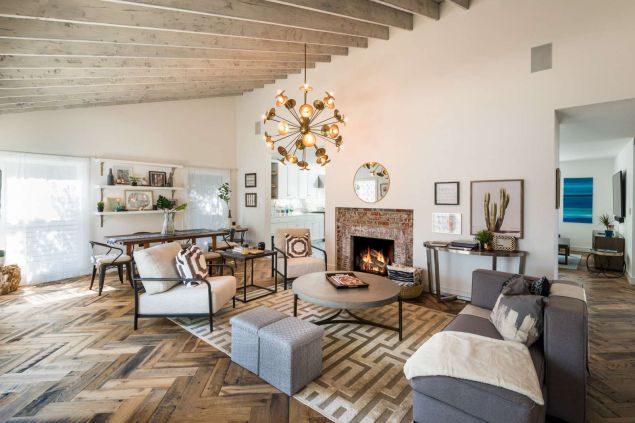 Lena Headey certainly has a knack for timing. The Game of Thrones actress listed her five-bedroom, 4.5-bathroom Sherman Oaks abode in July this year, right around the time the HBO show's seventh season premiered. And now, shortly after the show aired its season finale, Headey has parted ways with the 2,992-square-foot house.
She also made a serious profit with the home—she bought it for a mere $790,000 in 2014, before listing it for $1.945 million earlier this summer.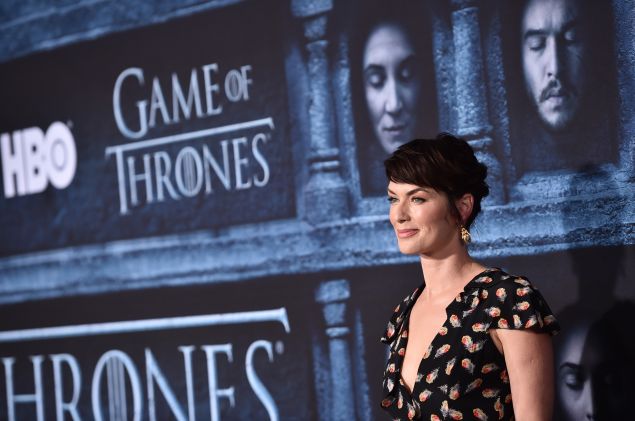 In just a few months, the British actress managed to snag a buyer who doled out $2.05 million; even more than her ask. Apparently, the new residents put in an offer only two weeks after the house was put up for sale.
Headey, who plays Cersei Lannister on GoT, did complete an extension renovation and redesign on the home—she added a partial second floor shortly after purchasing it, so perhaps that helped entice a buyer. Or maybe the new owner is just a major Game of Thrones fan.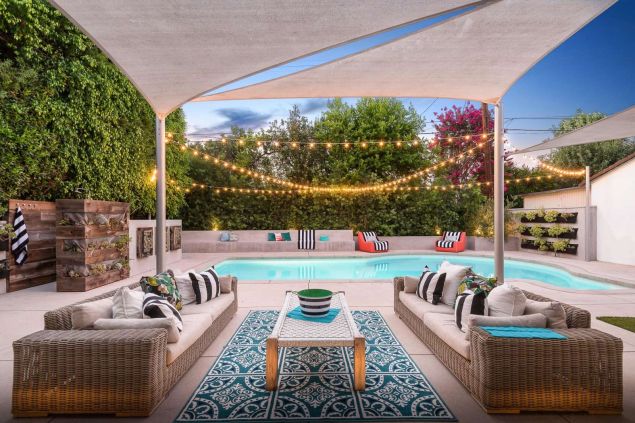 Not that the home is lacking in charm, its famous former inhabitant aside. The gated midcentury house is entirely custom designed, with high ceilings and oak floors, as well as walls of windows. The airy interiors are accented with features like a brick-framed fireplace and blue and white tiled floors and backsplash in the kitchen.
Outside, there's a saltwater pool and spa, as well as an outdoor shower, says the listing held by Zoe Rudolph at Aaroe Group.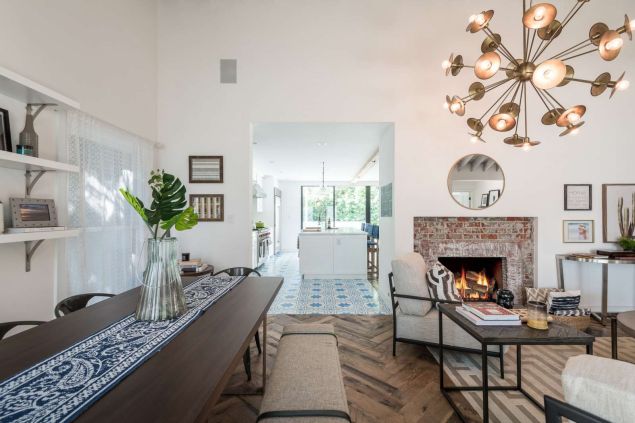 Headey showed the home off in Dwell last year, saying she preferred its smaller scale to the McMansions seen elsewhere in Los Angeles—she also said she wanted the home to "feel like I'm on holiday," and created an aesthetic that combined her favorite aspects of England, Ibiza and the south of France. Luckily, it bears no resemblance to King's Landing.