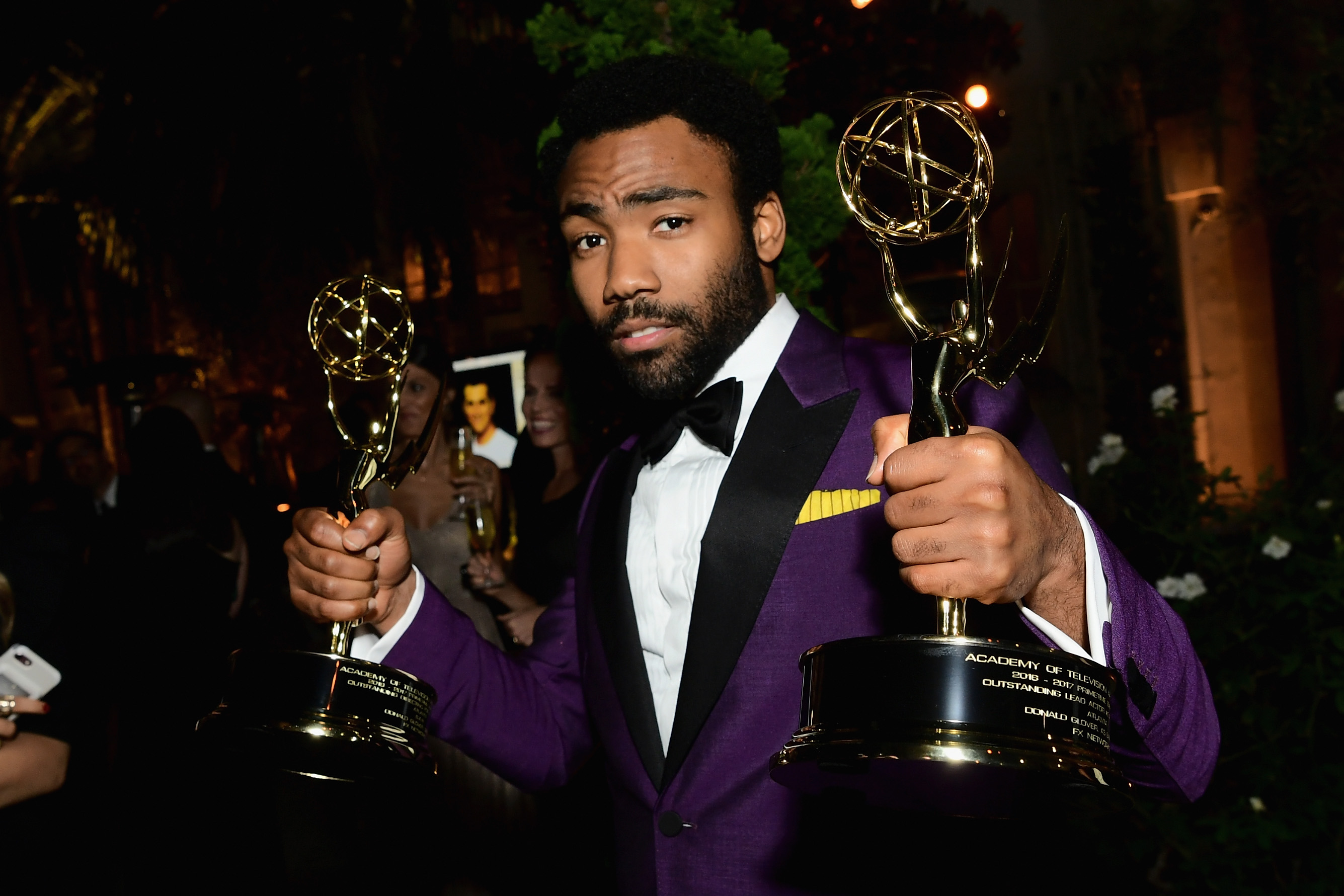 Lena Waithe and Donald Glover made history last night at the 69th Annual Emmy Awards for being the first female African-American and first African American, respectively, to win awards for their contributions in comedy.
Waithe is the first African American woman to win for comedy writing. She co-wrote  the "Thanksgiving" episode of Master of None with co-creator and star, Aziz Ansari, and co-starred on the show. The episode "Thanksgiving" focused on her journey of coming out as a lesbian.
During her emotional acceptance speech, Waithe took the opportunity to call for diversity in entertainment. "The things that make us different—those are our superpowers," she said, clutching her Emmy. She also made it a point to urge her "LGBTQIA" family and viewers who felt alienated to feel equipped to conquer the world.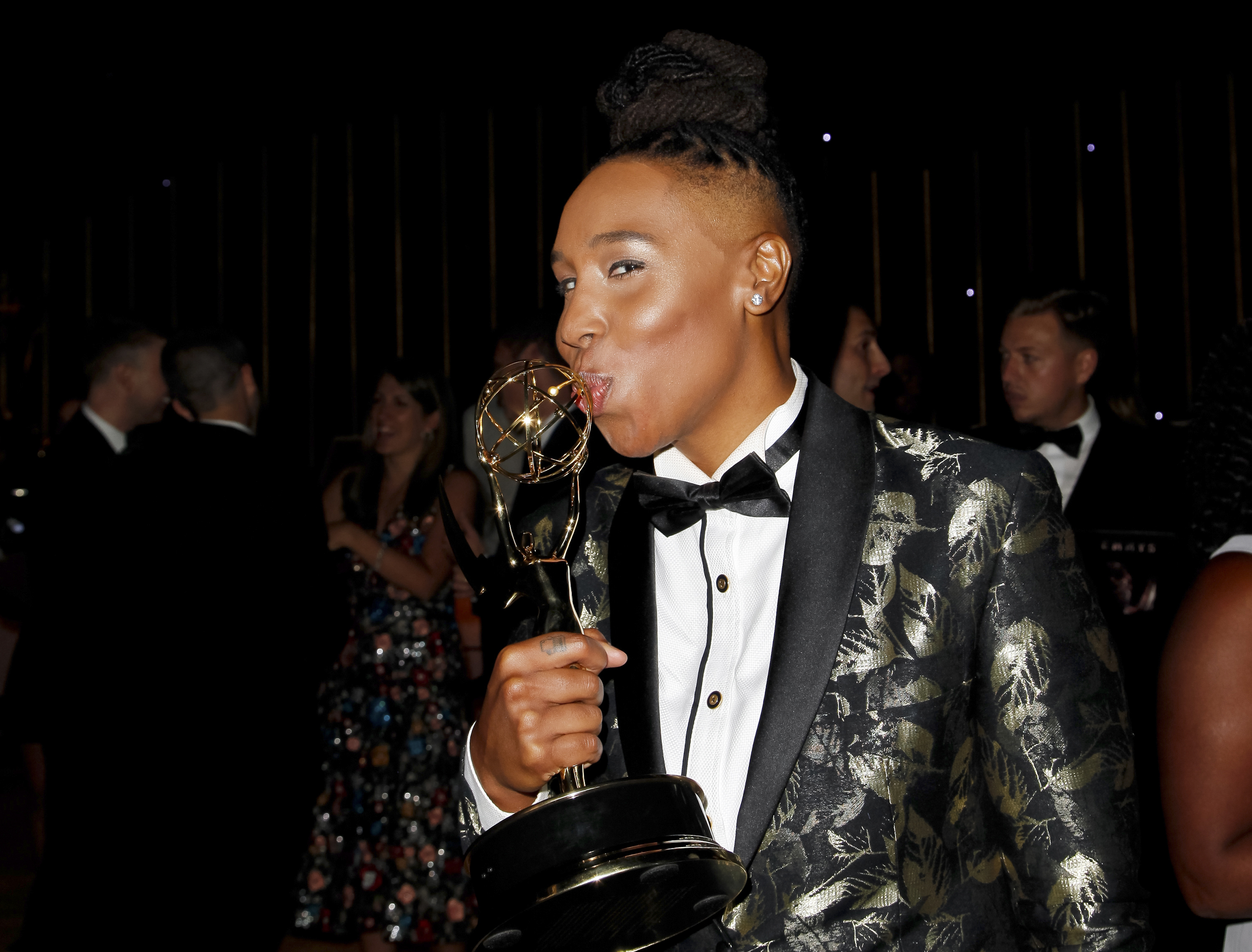 Waithe is currently producing an autobiographical Showtime series, The Chi about her experiences growing up in Chicago.
Donald Glover made history as well, as the first African American to win an Emmy for directing a comedy series. He directed the "B.A.N." episode of  FX comedy/drama Atlanta, a series already counting an average of one million views per episode in their first year. While giving his speech, Glover jokingly thanked Donald Trump for "making black people number one on the most-oppressed list."
"He's probably the reason I'm up here," Glover said. Backstage, the star shared that the recognition he was receiving humbled him. "It feels like a dream," Glover said. "I don't want to make the best indie movie; I want to make the best movie. I don't believe in labels like that. I'm glad I made history, but that's not what I'm trying to do. I believe people deserve quality."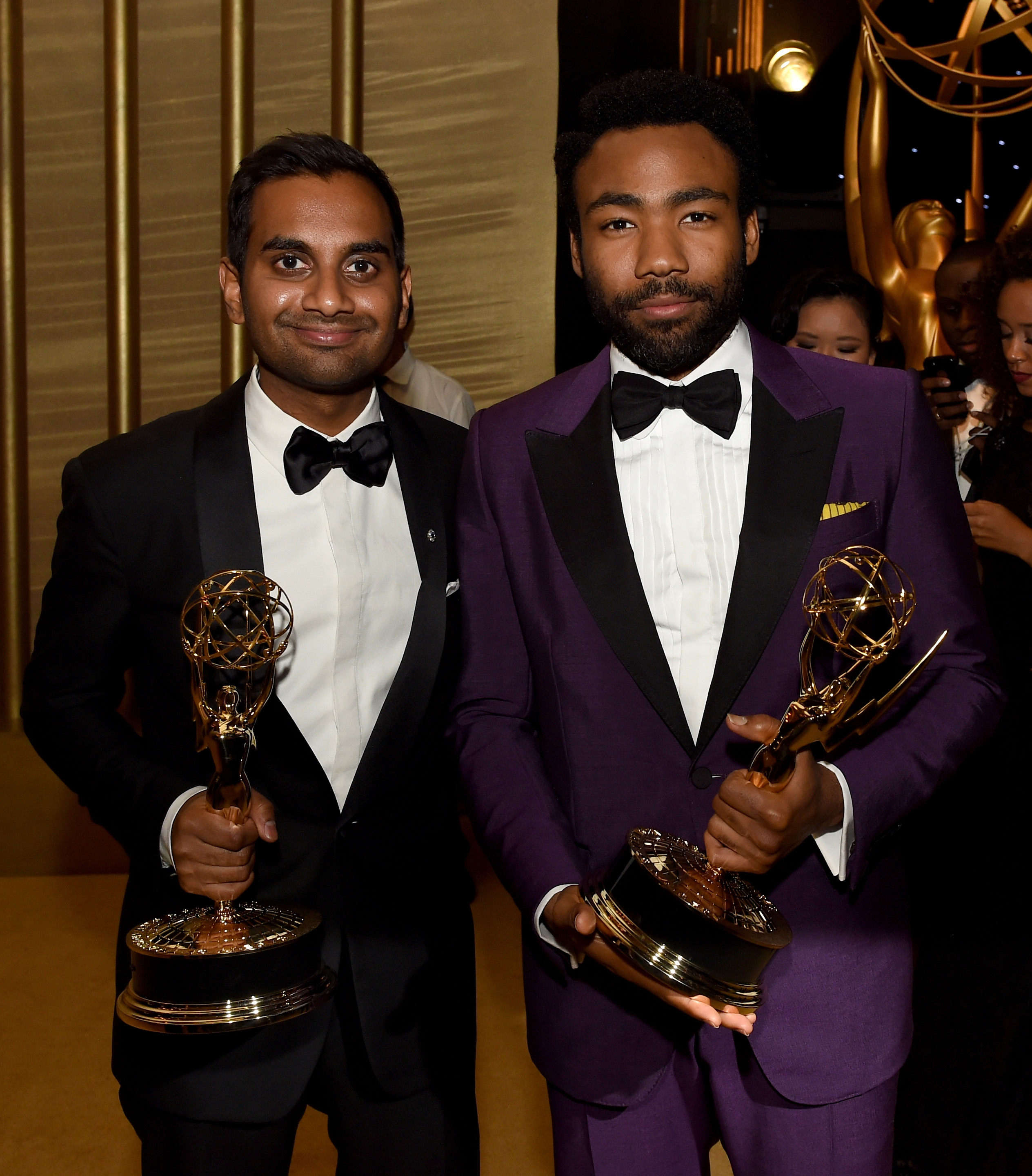 Glover began his path to stardom as a writer on 30 Rock in 2006 after graduating from NYU. Since then, he's directed and starred in several hit series and has made quite a name for himself in the music industry, despite rumors he's retiring.
Last night is proof Waithe and Glover have officially made their mark in the entertainment business. They've made it clear that not only are they grateful for their success and progression, but that it won't be the last we see of them.