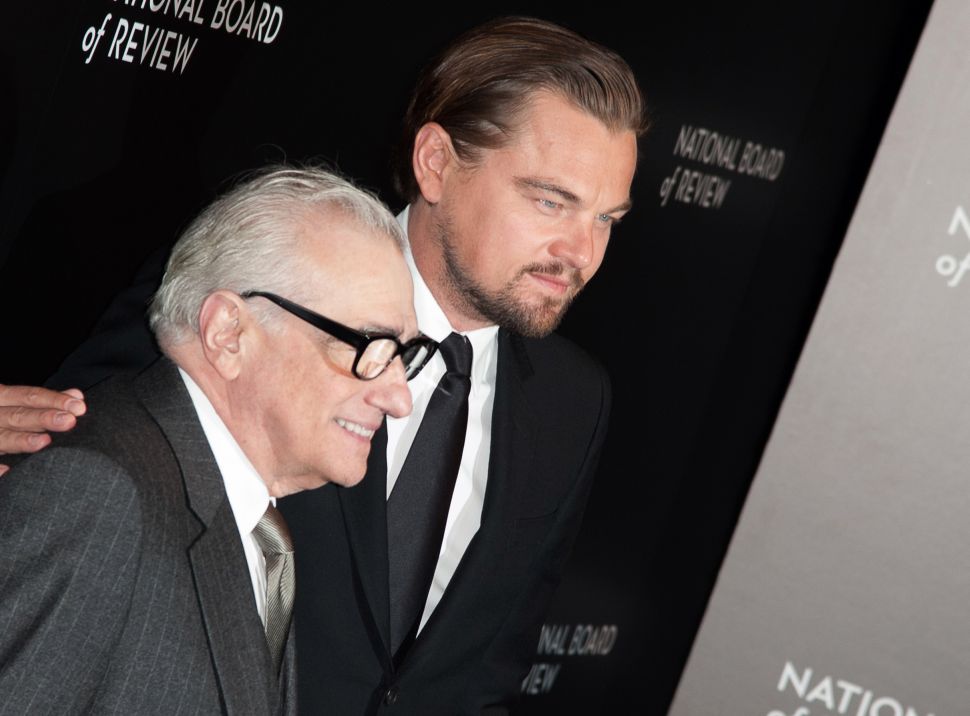 Leonardo DiCaprio and Martin Scorsese are set to team up for the sixth time with the Theodore Roosevelt biopic Roosevelt. According to Variety, Paramount Pictures is in negotiations for the Academy-friendly title.
Per the outlet:
"The former president had a wide-ranging career that started in the Navy with strategies still studied today in the U.S. military. His rise in politics began as the governor of New York and ended all the way in the presidency following the assassination of William McKinley. His efforts in conservationism and preserving the country's national parks are considered some of his greatest achievements as president, and making the project a natural fit for DiCaprio, given his own efforts in climate change and environmentalism."
DiCaprio and Scorsese are mainstays in the prestige picture field and older Oscars voters sure do love themselves a good old fashioned biopic. Could the role net Leo his second statue? At the very least, we expect the movie to fare better than the actor's turn in Clint Eastwood's J. Edgar.
DiCaprio and Scorsese have made a lot of magic together from 2002's Gangs of New York all the way through 2013's The Wolf of Wall Street. Regardless of how well received Roosevelt is—and we can't imagine the final product disappointing—the pair will continue their fruitful relationship with upcoming projects such as The Devil in the White City and Killers of the Flower Moon. That's good news for movie fans. Rarely do a generation's best director and actor team up for so many interesting projects.
DiCaprio, who is unlikely to take you up on those Joker requests, hasn't appeared in anything since 2015's Oscar-winning The Revenant while Scorsese has been hard at work on The Irishman for Netflix.