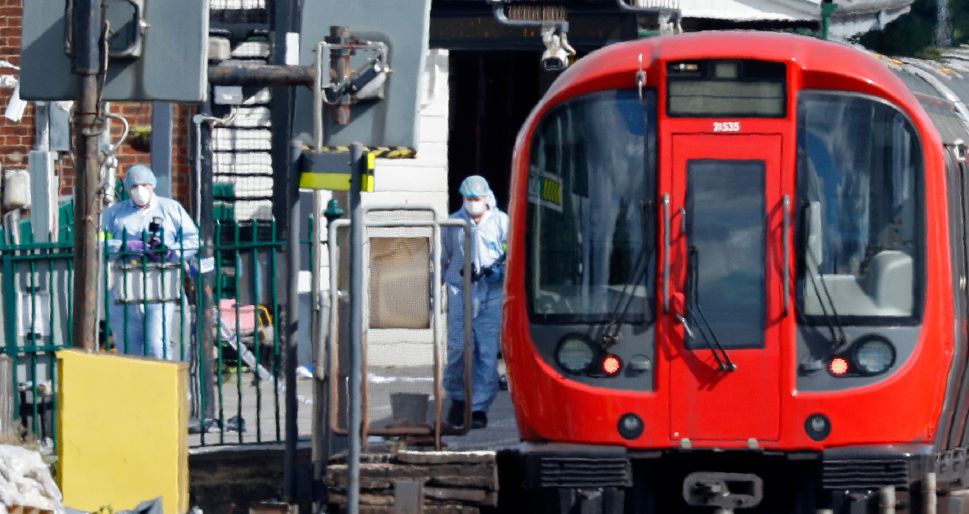 London has, once again, suffered a terror attack as the London Underground was hit by improvised explosive device. Photos widely circulated on social media appear to show a refrigerated shopping bag with a bucket of chemicals inside.
Witnesses on the scene said they saw a large flash at 8.24 a.m. (BST), followed by an acrid chemical smell. This has led to speculation that the bomb did not fully detonate, as had happened before in London on July 21, 2005. During that incident, four bombs were set off on the underground but only caused burns to a small number of victims.
So far the National Health Service has confirmed 22 people were injured some from the explosion, as well as others from the stampede as commuters tried to escape. None of the injuries are believed to be life-threatening.
The train was attacked at Parson's Green, a wealthy village like community in West London close to Chelsea Football Club's ground. The area has not been hit by terrorism before, but it is home to The Al Mutanda Centre Mosque, attended by the so-called Jihadi Beatles including Jihadi John.
A massive manhunt is now underway in London and the Metropolitan Police have warned commuters there will be an increased security presence on the transport network, which remains open. In the past, terrorist bomb makers have created multiple similar devices and so, inevitably, there is concern about further attacks.
Police have announced the bomb had a timer on it, so they know this was not intended to be a suicide attack. Operations are now ongoing at the five stations the train stopped at before it got to Parson's Green on its way to London. The services was on the District Line, which links Wimbledon to central London.
So far no suspects have been arrested but the attack bears all the hallmarks of Islamist extremists. The other terror threat to the UK is from Irish Republicans, but they have never before detonated a bomb onboard a train, whereas Islamists did it twice in July 2005.
The first July 2005 attack was successful and claimed 56 lives (including the four bombers) and caused 784 nonfatal injuries. It is known as 7/7.
U.S. President Donald Trump sent a series of tweets following the attack demanding more action on terror from British Police and claiming the travel ban protected Americans from similar attacks.
Andre Walker is a lobby correspondent covering the work of the British Parliament and prime minister. Before studying journalism at the University of London he worked as a political staffer for 15 years. You can follow him on Twitter @andrejpwalker