If you feel like every single celebrity wears the exact same pair of jeans, you're not wrong. The latest pair to grace the backsides of stars is courtesy of Madewell…but that doesn't mean you can head to your local mall and take home a pair of your own. The brand offered their Cruiser jeans for only two hours, making them about as limited edition as a pair of pants can get.
The two-toned jeans have been spotted on a whole slew of celebrities so far, and it's set to continue once the orders are in. They've been seen on Selma Blair of Cruel Intentions fame, Kate Mara (not to be confused with Rooney), #sponcon queen and Michelle Williams bestie Busy Phillips and Emma Roberts, who wore them while shopping for more pants in Soho.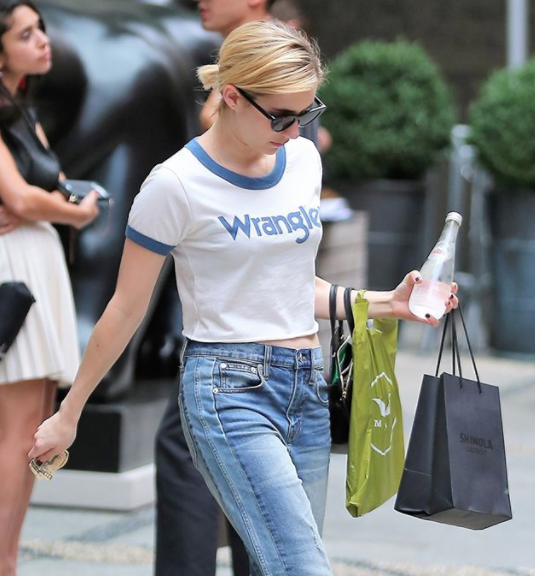 The '70s inspired reconstructed jeans are meant to look vintage, even though they're entirely new (and downright impossible to get currently, unless they issue another order). The special edition pants retailed for $145, were sold at all 119 stores and are already as off the market as Prince Harry these days. You can only hope that your cool-girl best friend (unfortunately Busy Phillips is taken) gives them up after deciding she'd rather have her denim in all one color and cuff less.
Of course, you could always settle for another pair of jeans from the Madewell fall line, but there's no guarantee you'll twin with a whole bunch of celebrities.