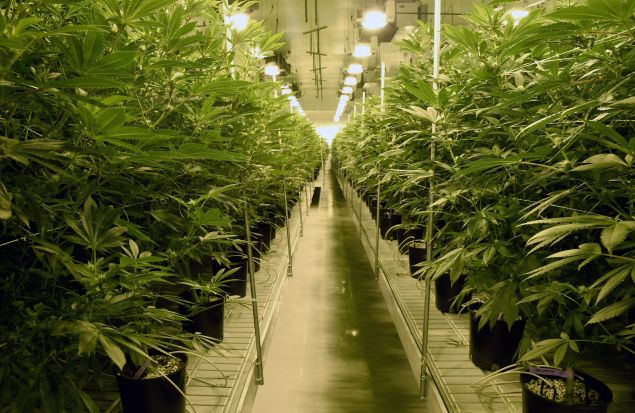 Ever wanted to buy weed on the World Wide Web? Well, if you live in Maine you might be able to in the near future.
A new bill under consideration in the state legislature would allow for the creation of drive-through marijuana dispensaries in the state, and would also give consumers the option to buy cannabis online.
In the case of the drive-through option, customers would pull up to a window and buy their ganja on the go—Maine liquor stores already offer this service. Online purchases would be delivered directly to a customer's home.
Maine is one of only five states to allow adult marijuana purchases—voters endorsed the use of recreational weed by a razor-thin margin in the 2016 election.
But now that pot has been endorsed at the polls, the question becomes how to regulate it before sales begin in 2018. And to be blunt, lawmakers have many different ideas about how to proceed.
Proponents of the measure argue that buying marijuana should be as easy as buying a bottle of wine—hence the push for drive-throughs and home delivery.
"The voters want it regulated and taxed like alcohol. The rules should be the same," David Boyer, director of the Maine chapter of the Marijuana Policy Project, told The Portland Press Herald.
Other lawmakers want to take it slow, however. State Senator Roger Katz pointed out that without proper safeguards, marijuana purchased online could end up in the hands of underage users. It could also be transported across state lines—marijuana remains illegal under federal law, and Attorney General Jeff Sessions has given no indication that he will change that policy.
The Maine bill would set a regulatory framework for reefer, including details like who could grow recreational marijuana, how much a license would cost and how much the product would be taxed.
It's that last part which worries marijuana advocates the most. The bill proposes a 20 percent sales tax on cannabis, which according to proponents of the bill is a bigger handicap to consumers than regulations on online sales.
The measure is being debated this week in committee at the State House. If the measure is approved, the full legislature will likely consider it next month. The goal is to begin issuing licenses in February, though that deadline will likely be pushed back.