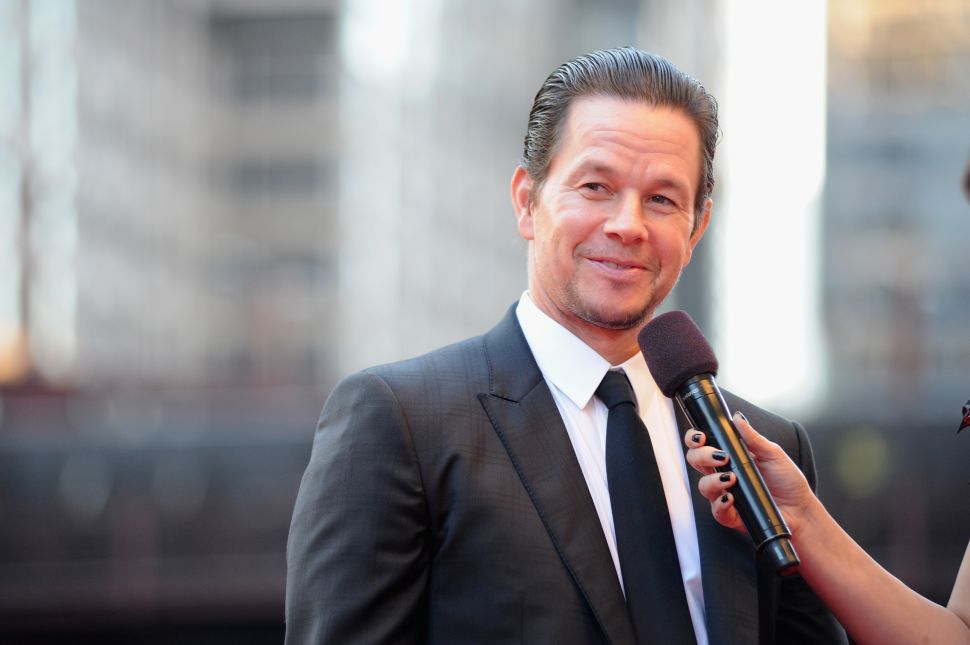 We already knew that Mark Wahlberg had dethroned Dwayne "The Rock" Johnson as the highest-paid actor in Hollywood, but we had no idea the Transformers star took in close to $100 million this last year. According to THR, the 46-year-old actor took home a cool $90 million from a multi-faceted business plan that sees several revenue streams flowing directly into Wahlberg's pockets.
His most obvious money maker is his acting, which the outlet reports nets him roughly $15 million to $17 million up front for studio pictures. This was the deal for the upcoming Daddy's Home 2, Deepwater Horizon and Transformers: The Last Knight. But the "real" money comes from the slice of box office revenue big stars like Wahlberg are promised. It's said that Marky Mark took home $40 million alone on the backend of The Last Knight (Robert Downey Jr. is rumored to have made $75 million or so from the first Avengers). Now we know why he agrees to those terrible Transformers movies. Duly noted.
Naturally, Wahlberg leveraged his fame for lucrative product endorsements. THR reports that he's taken home between $12 million and $13 million in his deal with AT&T promoting DirecTV. You've seen him in those commercials being charming and not threatening to beat anyone up. If that's all it takes to earns tens of millions of dollars than we really got into the wrong business.
As a popular mainstay in Hollywood, Wahlberg has also branched out into producing, a smart move for any ambitious hustler in this game. His producing credits include the popular HBO series Entourage, Boardwalk Empire and Ballers, in addition to USA's Shooter and A&E's reality show about his family restaurant, Wahlburgers. Per the outlet, the films star rakes in $50,000 to $75,000 per episode across these shows. Entourage ran for eight seasons with one movie and Boardwalk Empire ran for five seasons. Ballers, Shooter and Wahlburgers are all still currently airing.
Speaking of Wahlburgers, the chain boasts an impressive 14 locations with plans to expand to 118 over the next five to seven years. For this endeavor, Wahlberg sees a $40,000 franchise fee and 6 percent of the annual profits from each restaurant. Not bad considering the original location in Hingham, Massachusetts, pulls in $5 million per year, according to the outlet. Whatever is going on with economy, the American people are still going to love their ground beef.
Finally, Wahlberg is still making money on his early-career music. His 1991 single "Good Vibrations" earns him a ton of royalties as it has been used in 18 TV shows and films, including 2016's The Do-Over. We can't say we're surprised at this one since "Good Vibrations" is the pinnacle of American artistic achievement. C'mon, c'mon, feel it, feel it!