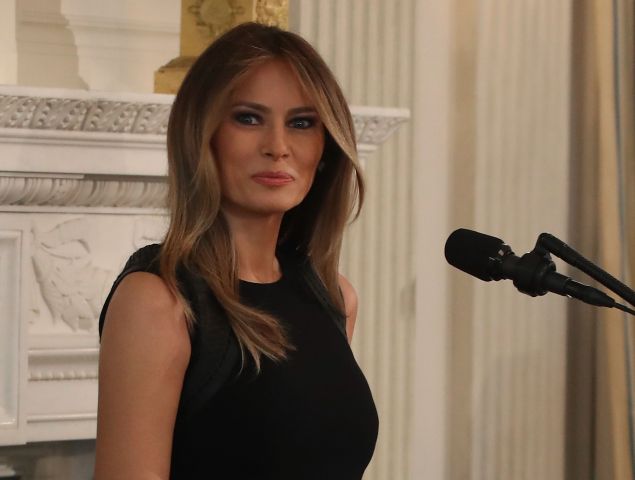 While her husband squares off with Kim Jong-un and Vladimir Putin, Melania Trump is fighting her own battle with a Massachusetts librarian.
In celebration of National Read a Book Day today, the First Lady sent 10 Dr. Seuss books to one school from each state. In an attached letter, she touted the importance of reading, writing, "Every page will take you on an exciting journey."
One of the schools chosen to receive the books was Cambridgeport Elementary School in Cambridge, Mass. But in a strongly worded letter, librarian Liz Phipps Soeiro rejected the First Lady's donation. She pointed out that her school was thriving, and the books would be better served going to a school in a poorer community.
"Are those kids any less deserving of books simply because of circumstances beyond their control?" she asked. "Why not go out of your way to gift books to underfunded and underprivileged communities?"
But the second part of Soeiro's letter is what raised the most eyebrows.
"You may not be aware of this, but Dr. Seuss is a bit of a cliche, a tired and worn ambassador for children's literature," she wrote. Soeiro also stated that "Dr. Seuss' illustrations are steeped in racist propaganda, caricatures and harmful stereotypes."
Trump said Soeiro's response was "divisive" and "unfortunate."
One of the resources Soeiro used to make her case is the new book Was the Cat in the Hat Black? by Philip Nel. Nel, who is white, claims the famous creature was inspired by a black elevator operator at Seuss' publisher's office who wore white gloves. Nel also criticizes Seuss (born Theodor Geisel) for drawing political cartoons during World War II that justified Japanese internment.
But on the flip side, Nel points out that Seuss spoke out against racist humor later in his career, criticizing Nazis and fascists. He also used characters like the Cat in the Hat to encourage children to speak truth to power. In short, he evolved.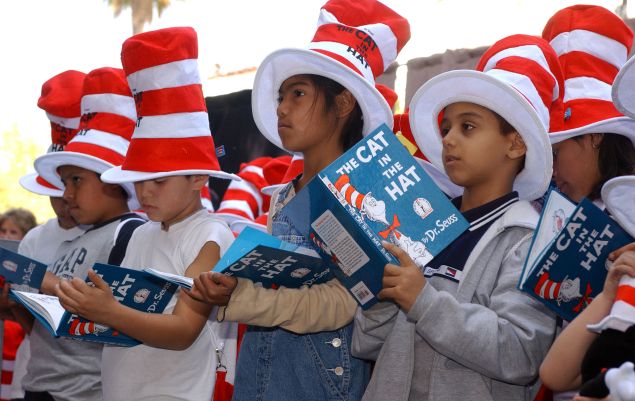 Soeiro (who has ironically dressed as the Cat in the Hat for several school events) isn't the first person to misunderstand Seuss' motives. That makes it all the more ironic that her comments came during Banned Books Week, an annual celebration of the freedom to read that was started in 1982.
However, many conservative outlets that have challenged Seuss' books over the years disagree with Soeiro. Rather than thinking his stories aren't diverse enough, they think the tales are too liberal. Here are some of the most interesting challenges:
While many of these cases may read as humorous, the fact that parents and librarians are attempting to unfairly police what children read is quite scary. Soeiro's public rebuke of Trump's act of goodwill shows why Banned Books Week remains necessary 35 years after its inception.
Hopefully educators will use this viral story as a learning experience so that unnecessary censorship becomes a thing of the past. After all, nobody wants to see The Cat in the Hat turn into The Handmaid's Tale.