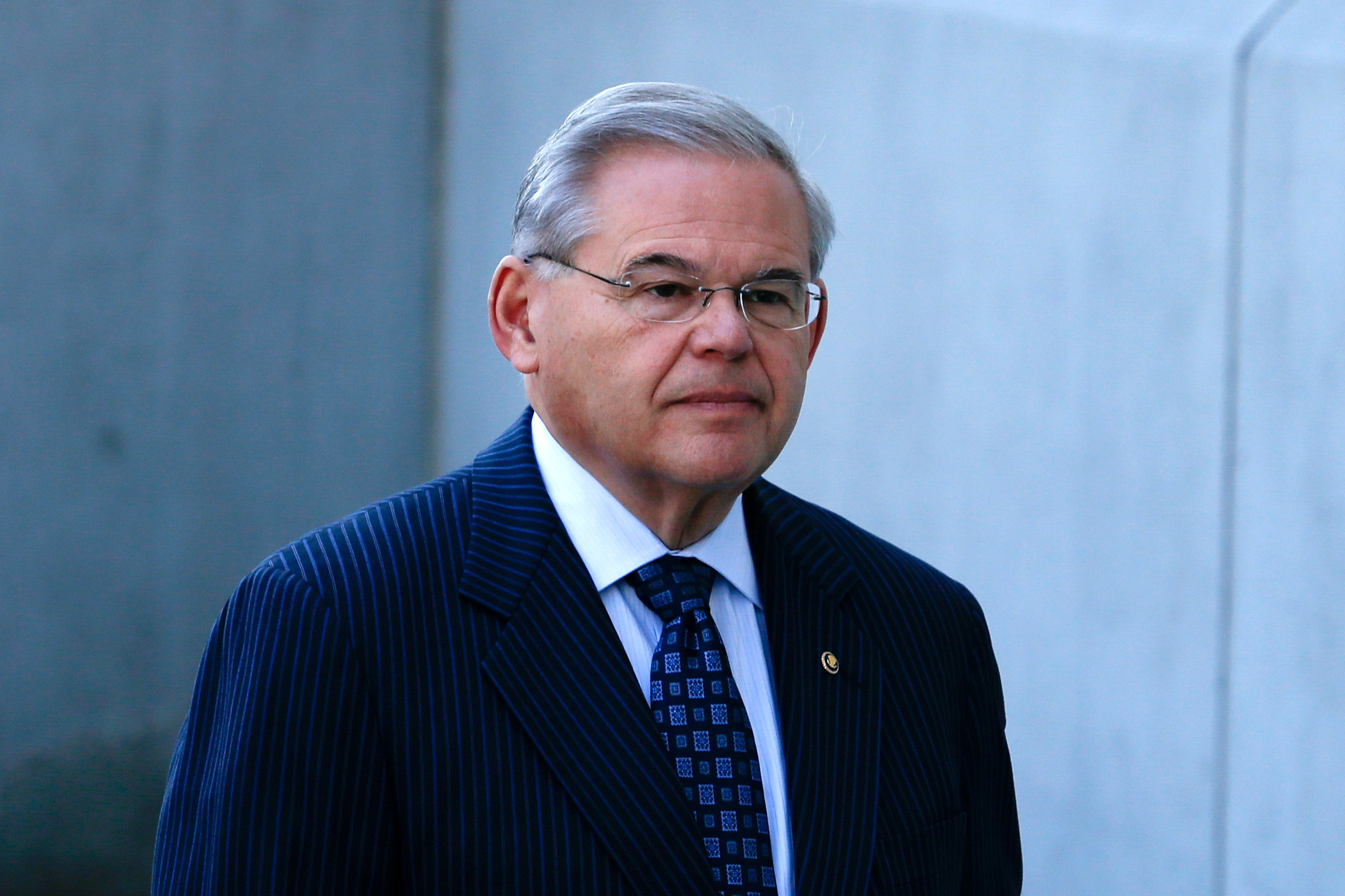 Sen. Bob Menendez said the White House tried to stop him from going to Puerto Rico, but he's going anyway.
Hours after another day in court in his ongoing corruption trial, Menendez hopped on a plane at Newark Liberty International Airport to head to Puerto Rico, which was ravaged by Hurricane Maria. He's planning to tour the island with Gov. Ricardo Rossello and assess the damage and recovery efforts.
Menendez told reporters that he had arranged a larger trip with nearly a dozen members of Congress. But he said that trip was cancelled when President Trump's administration told him a Department of Defense plane wouldn't be available.
"We're the greatest military on the face of the Earth," Menendez said. "I would have sat on a cargo plane to get to Puerto Rico, as I'm sure any other member who was going to go with me would've sat on a cargo plane if you're sending cargo. So to tell me you don't have assets is ridiculous."
So Menendez, who is accused of accepting lavish trips to the Dominican Republic on his top donor's private jet, is flying to the Caribbean again — but this time on commercial flights. He must first fly to Miami before catching another plane to Puerto Rico, where he will land Friday morning, he said. He's expected to return late Friday or early Saturday.
"To see first hand the humanitarian crisis that is going in Puerto Rico to be able to argue with our colleagues in the Congress and the administration what we need to do help the people of Puerto Rico," he said of the trip.
Food and water are scarce on the island, which was slammed by Hurricane Maria more than a week ago. After facing harsh criticism for the federal government's response to the storm, Trump issued a 10-day waiver Thursday of federal restrictions on foreign shipments of cargo to the island.