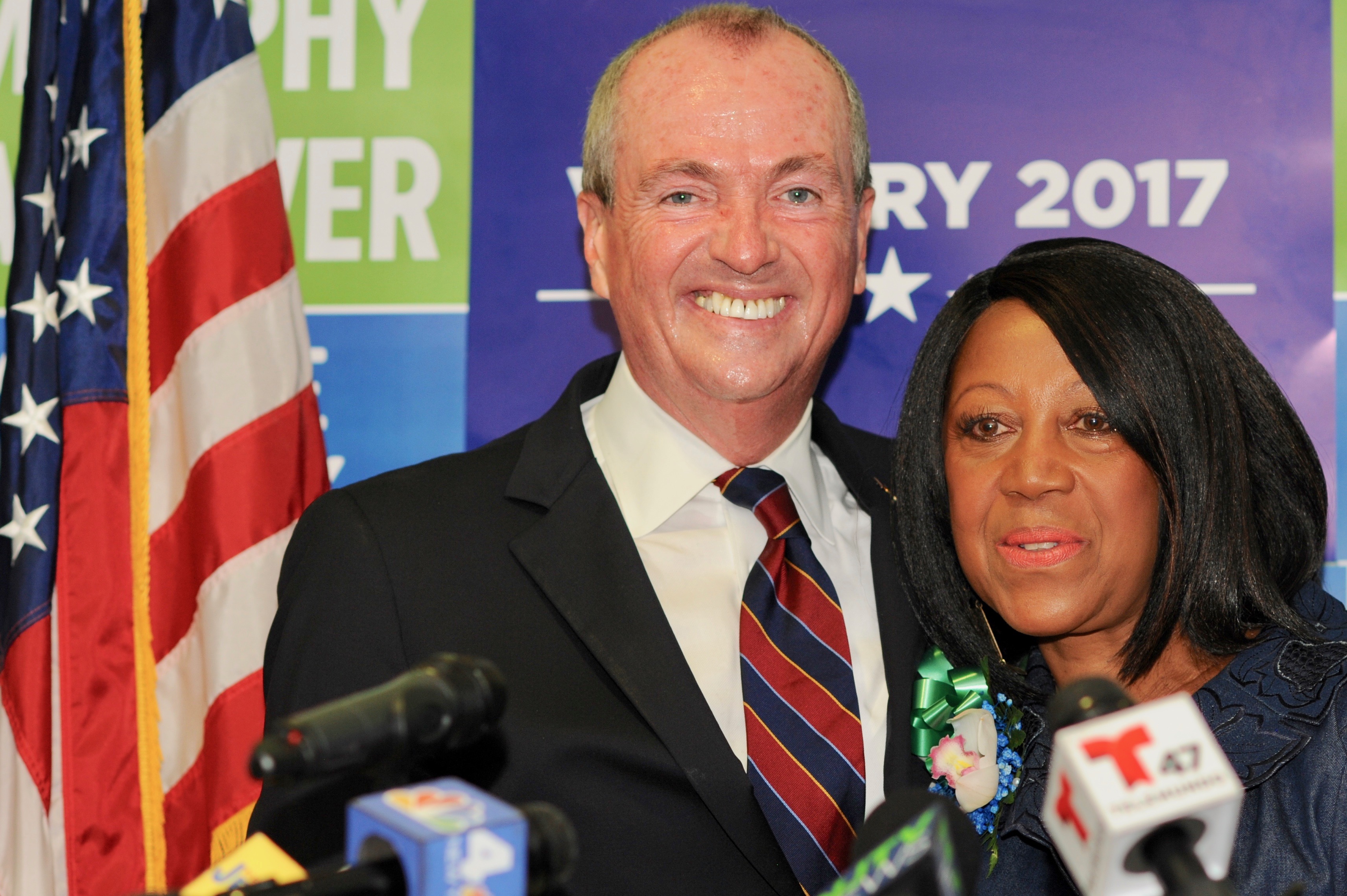 Democratic gubernatorial nominee Phil Murphy has gotten about $4.1 million in public matching funds, according to a Friday report from the Election Law Enforcement Commission, more than three times the $1.1 million disbursed so far to Republican nominee Kim Guadagno.
In the latest tranche, Murphy received $765,690 and Guadagno $216,957. Both Murphy and Guadagno are participating in the state's matching funds program, in which private contributions are matched 2-to-1 for candidates in the governor's race. However, $138,000 of a candidate's private fundraising total is not matched by ELEC.
Candidates who participate in the program are required to take part in two televised debates. For Murphy and Guadagno those debates will be held in October.
Guadagno, despite being the state's current lieutenant governor, has struggled to keep up with Murphy, the current favorite to win the gubernatorial race come November, due to statewide discontent with the Republican brand at the hands of Gov. Chris Christie and President Trump.
Murphy, a privately wealthy former Goldman Sachs executive, was also the national finance chair of the Democratic National Committee from 2006 to 2009, something that gives him a vast network of well-connected, wealthy donors.
Guadagno was scheduled to attend a high-dollar fundraiser co-headlined by former Florida Gov. Jeb Bush next week in Miami. But, due to Hurricane Irma heading for Florida, the event was postponed.
With two months until the election on Nov. 7, Murphy is on pace to hit the maximum $9.3 million in matching funds. The total amount a candidate can spend in a general election is $13.8 million. In the Democratic primary, Murphy spent $21.7 million, most of it coming from his own pockets. He opted not to take matching funds in that race.