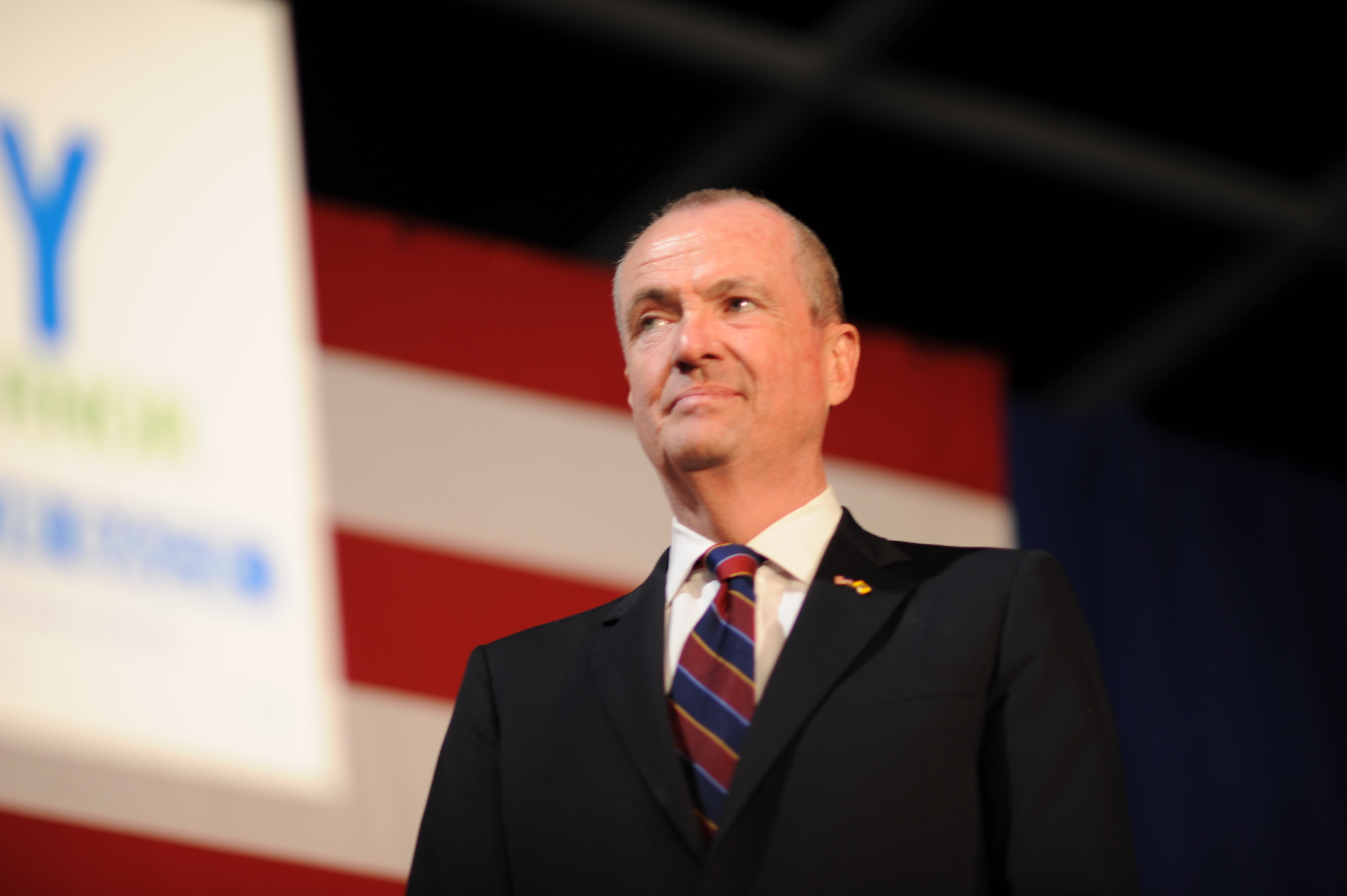 Phil Murphy, the Democratic nominee for governor, said he would block the federal government from using any personal information it has collected from New Jersey's undocumented immigrants for enforcement or deportation purposes.
Murphy has condemned President Trump's decision to end the Deferred Action for Childhood Arrivals program, which gave a form of amnesty and Social Security numbers to undocumented immigrants who were brought to the United States as children. Nearly 800,000 beneficiaries across the country had to provide their personal information to the federal government in order to receive DACA's protections, and there are fears now that Trump will use that data to target the same people for deportations.
Murphy said Wednesday that if elected in November, he would join 15 states and the District of Columbia in suing the Trump administration to stop it from winding down the DACA program.
At a town hall in Paterson on Wednesday, Murphy said he shared the concerns that the biographical data could be used against DACA beneficiaries. In Paterson and in a separate town hall in Elizabeth last week, Murphy said he would nominate an attorney general who would seek to stop the feds from using the data to deport any of New Jersey's estimated 22,000 DACA beneficiaries.
"The governor and the attorney general both need steel backbones," Murphy said. "We need an attorney general alongside of us and stand up and say, 'Mr. President, no you will not do that in the great state of New Jersey. You will not use our state and local police to unlawfully frisk our residents, to use DACA data against our Dreamers when they gave it so forthrightly and so willingly, to unlawfully break up and deport Dreamers or families.'"
In addition to supporting the lawsuit, Murphy said he'd create a state "office of immigrant protection" that would serve as a one-stop shop where immigrants could get legal services and questions answered. He supports issuing driver's licenses to anyone regardless of immigration status. And he wants to make New Jersey a "sanctuary state" that would not cooperate with the federal government's immigration enforcement efforts.
If implemented, those policies could help DACA recipients avoid deportation, said Johanna Calle, a program coordinator at New Jersey Alliance for Immigrant Justice. Increasing funding and availability of legal services would give undocumented immigrants a better shot in deportation proceedings, she said.
She added that those in the DACA program currently can obtain driver's licenses, which would no longer be valid if the program is eliminated. Even if DACA data is not used, undocumented immigrants caught driving without a license easily could end up being deported, she said. Calle said a state law letting immigrants get licenses would let them drive without that worry.
"Start cutting off any pipeline for [Immigration and Customs Enforcement] to use state and local resources for deportations for immigration enforcement," she said.
Among other requests, the lawsuit filed by the 16 attorneys general against Trump asks a federal court to prohibit the federal government from using DACA data in immigration enforcement. Filed in U.S. District Court in the Eastern District of New York, the lawsuit alleges that the Trump administration violated the due process clause of the Fifth Amendment because the federal government had promised not to use DACA data for immigration enforcement.
President Barack Obama instituted DACA in 2012 without congressional authorization. And a separate group of state attorneys general is challenging the program's constitutionality.
U.S. Attorney General Jeff Sessions announced Tuesday that the administration was winding down DACA because Obama had not gotten congressional approval. Trump said in a statement that the lawsuit challenging DACA threatened to dismantle the program and that the six-month window he was giving instead gave Congress a chance to devise a fix.
The Department of Homeland Security memo rescinding DACA does not explain how the government will keep the personal information of immigrants secure, nor does it provide assurances that immigration enforcement agents will not use the data, according to the lawsuit defending DACA.
"The government's representations that information provided by a DACA recipient would not be used against him or her for later immigration enforcement proceedings were unequivocal and atypical," the lawsuit said. "By making repeated, unique, and strong representations, the federal government induced persons to rely on those representations and apply to become DACA grantees despite the potential risks."
Those who relied on DACA are "now more vulnerable to removal than before the program was initiated," the lawsuit said.
New Jersey is not party to the lawsuits, either in favor or against DACA. State Sen. Nia Gill (D-Essex) wrote a letter to state Attorney General Chris Porrino asking him to join the lawsuit defending the program.
"The state of New Jersey now has an opportunity and responsibility to do what is right for the people of our state," she wrote. "Join the lawsuit filed by 16 other attorneys general, including all of our neighboring states, and protect our state's residents, workplaces, companies, institutions of high education and our overall economy."
Republican nominee Kim Guadagno says she would not make New Jersey a "sanctuary state," and opposes efforts by individual cities that designate themselves with sanctuary status.