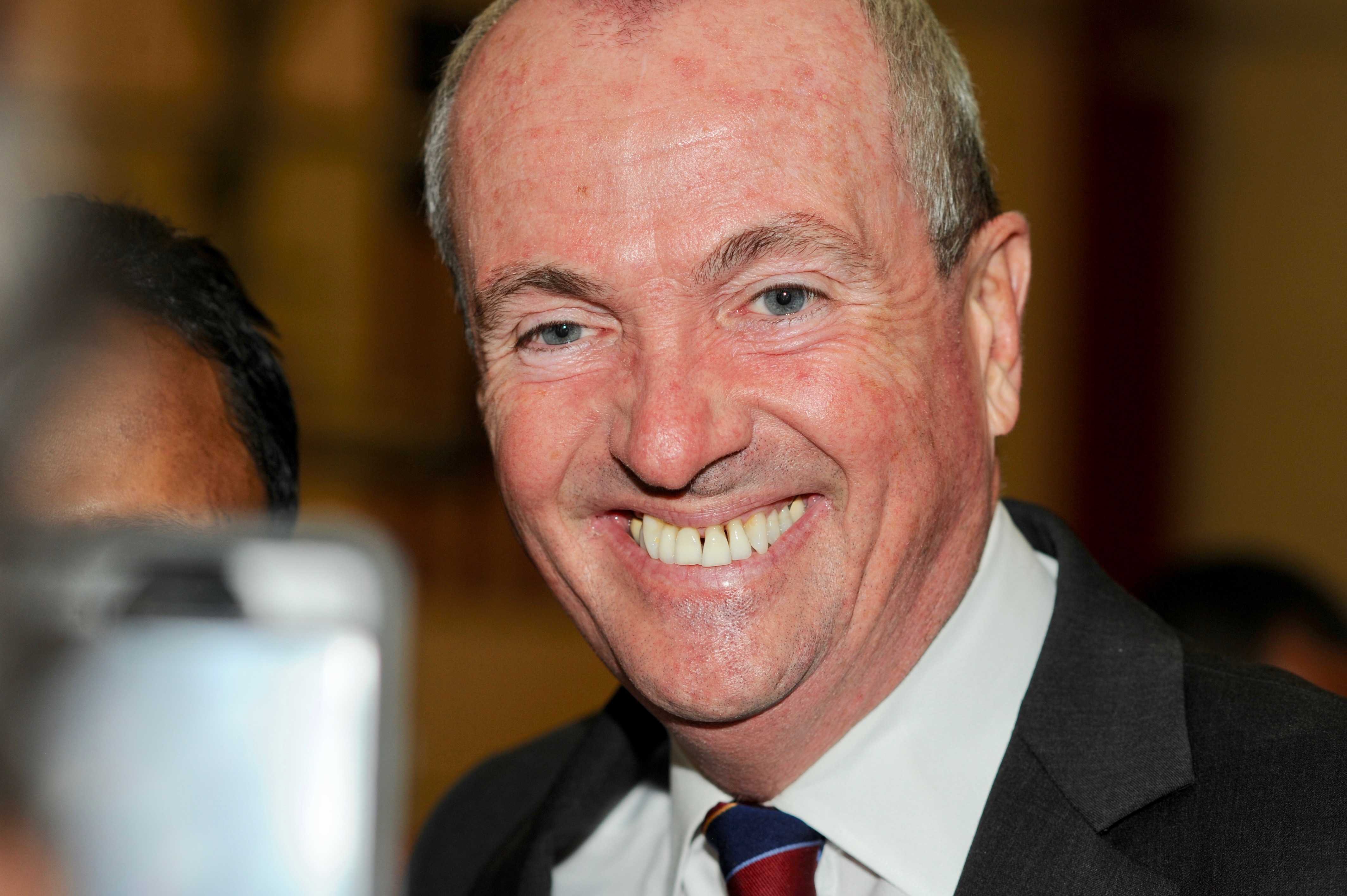 Phil Murphy trounces Kim Guadagno in the first public poll taken of likely voters in the New Jersey governor's race.
Murphy, the Democratic nominee, is up by 25 points with less than two months to go until Election Day, according to a Quinnipiac University poll released Wednesday. Murphy had 58 percent support among likely voters, compared with 33 percent for Guadagno, the Republican nominee, the poll found.
Previous surveys of registered voters this year also have showed Murphy with whopping leads above 20 percentage points. But the new poll of likely voters is considered more authoritative because of the more reliable sample.
Consistently, voters say Guadagno's nearly eight years as Gov. Chris Christie's lieutenant governor is a much bigger negative than Murphys 23 years as a Goldman Sachs executive. But many voters still don't know either major-party candidate. The poll found that 43 percent didn't know Murphy enough to form an opinion, while 40 percent of likely voters were unfamiliar with Guadagno.
"As far as candidate qualifications go, New Jersey is holding a stealth election," said Maurice Carroll, assistant director of the Quinnipiac University poll.
Murphy led Guadagno among independents and in nearly every demographic except among Republicans, who back Guadagno 78 percent to 16 percent, and white voters with no college degree, who back the lieutenant governor 46 percent to 42 percent. White men were split with 46 percent supporting Murphy and 45 percent backing Guadagno.
Taxes are the most important issue, 30 percent of likely voters said, followed by the economy at 15 percent.
"Public polling is garbage and often uses flawed methodology that favors Democrats," said Ricky Diaz, a Guadagno campaign spokesman. In an internal Guadagno campaign poll from late June, she was down 14 points to Murphy when counting committed voters and those who "lean" toward either candidate.
Guadagno's campaign singled out Quinnipiac for a poll that missed the mark in 2009's gubernatorial race. But all public polls this year show her with a deep disadvantage.
Guadagno's association with Christie was viewed negatively by 47 percent of likely voters, while 11 percent said it had a positive impact and 40 percent said the Christie connection didn't matter. For 30 percent of likely voters, Murphy's 23 years at Goldman Sachs are a bad mark, while 6 percent viewed his banking experience positively and 60 percent said it didn't matter.
"Working for Goldman Sachs hurts Murphy a little," Carroll said. "Serving as lieutenant governor to Gov. Chris Christie hurts Guadagno a lot more."
New Jersey likely voters view Murphy favorably by a 37 percent to 18 percent margin, according to the poll. Guadagno gets a net negative view, with 33 percent seeing her unfavorably and 25 percent favorably.
Quinnipiac surveyed 875 New Jersey likely voters from Sept. 7 to Sept. 12. The poll has a margin of error of plus or minus 4.5 percentage points.
Update (3:07 p.m.): A Guadagno campaign spokesman issued a statement dismissing the Quinnipiac poll. This story has been updated with his comments.