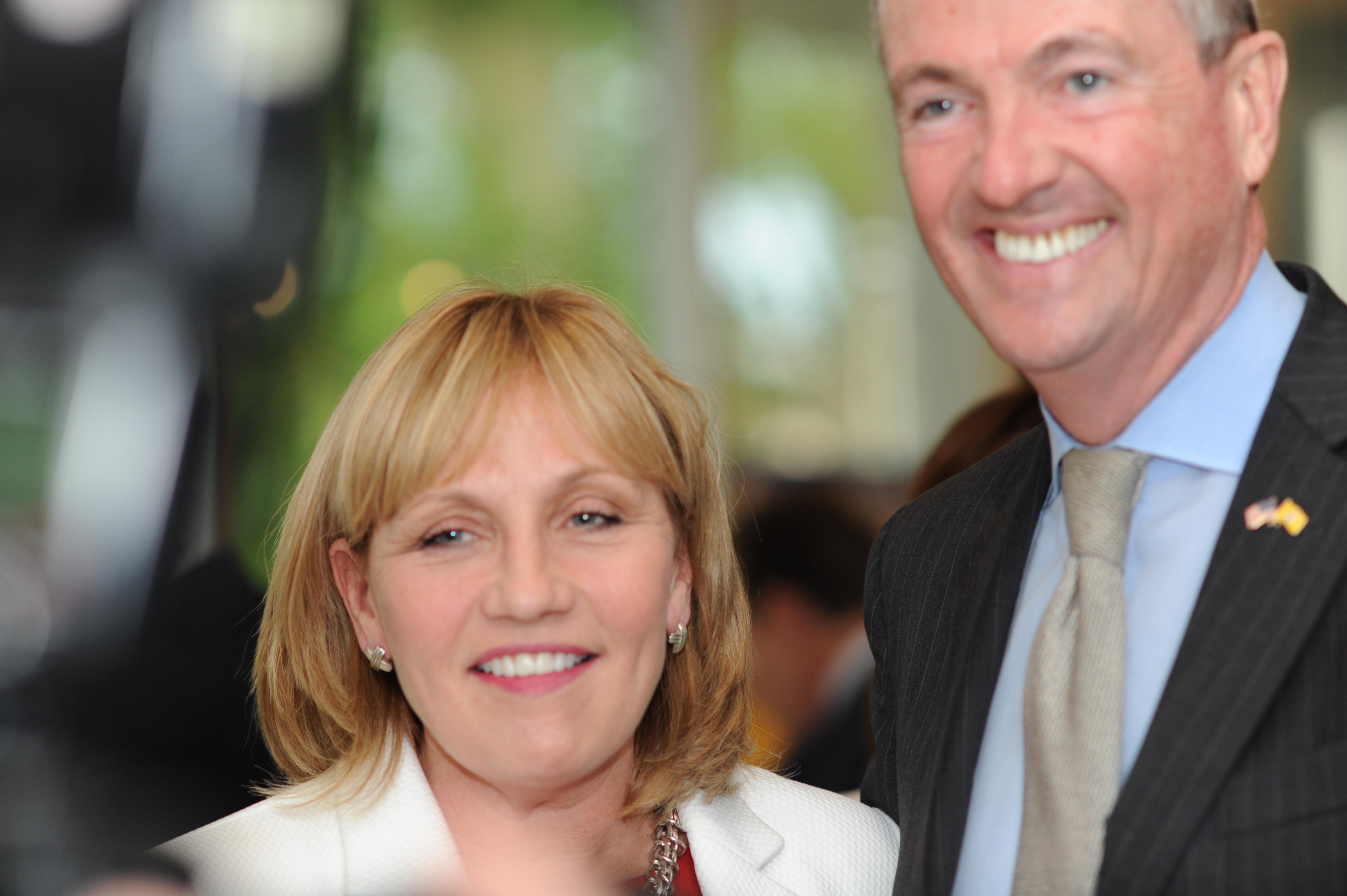 Democrat Phil Murphy continues to dominate Republican Kim Guadagno in fundraising ahead of the November gubernatorial election, according to a Thursday report from the state Election Law Enforcement Commission.
Murphy has now received just shy of $5 million in public funds after getting roughly $500,000 on Thursday as part of the New Jersey's gubernatorial matching funds program, according to ELEC. Guadagno took in about $120,000 on Thursday to bring her total to more than $1.35 million.
Under the public financing program, candidates get two dollars in matching funds for every one dollar raised, capped at $9.3 million. To qualify, candidates must raise $430,000 on their own and must limit their spending to $13.8 million. The first $138,000 is not matched.
Guadagno, the state's current lieutenant governor, is trailing Murphy by 25 points among likely voters, according to a Quinnipiac University poll. She has been burdened by her connection to Gov. Chris Christie and his dismal 16 percent approval rating, something that has been a repeated point of attack for Murphy. On Thursday, a group backed by the Democratic Governors Association launched an ad that tied Guadagno to Christie.
Reports in July said Guadagno was having a tough time securing national support from groups like the Republican National Association and Republican Governors Association. But the RGA did launch a TV ad on Tuesday that attacks Murphy for his plans to raise taxes on the wealthy, corporations and marijuana smokers.
President Trump has visited the state seven times since he was elected in November, but has not met with Guadagno during any of those trips. Guadagno spokesman Ricky Diaz told Observer that Guadagno did not have a Trump meeting on her schedule for this weekend when Trump will be at his golf club in Bedminster. In June, Trump hosted a fundraiser for Rep. Tom MacArthur (R-3) that pumped $800,000 into his campaign coffers.
Murphy, an ex-Goldman Sachs executive and former U.S. ambassador to Germany under President Barack Obama, could soon be getting help from the former president. Murphy's campaign confirmed this week that it is coordinating an event with Obama.