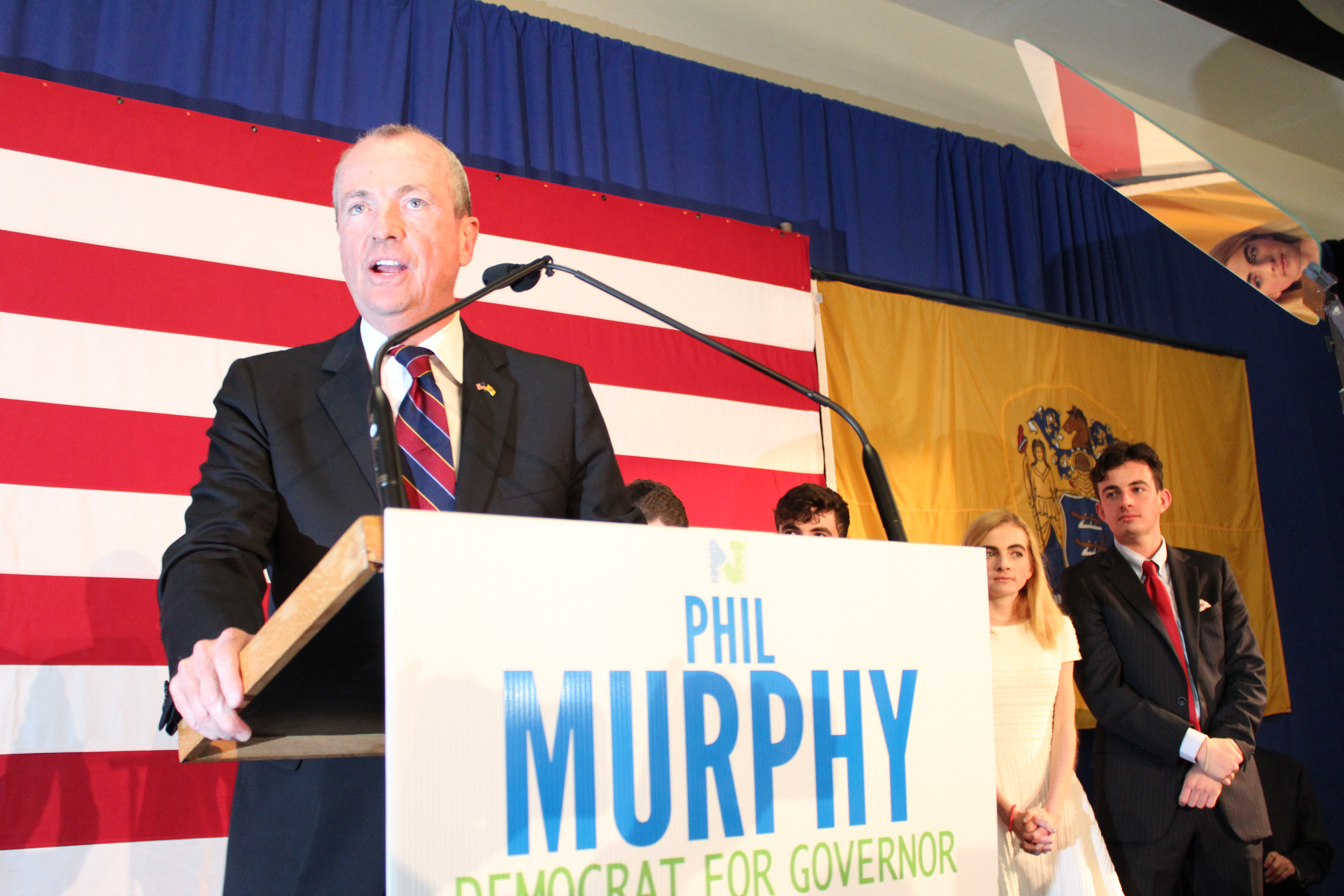 Phil Murphy, the Democratic nominee for governor, declined to weigh in Wednesday on Sen. Bob Menendez's corruption trial, telling reporters he has not thought about whether a convicted senator should leave office.
Menendez's trial started Wednesday more than two years after he was accused by federal prosecutors of selling official actions that benefited a top donor for luxury vacations, gifts and campaign contributions. 
The legal battle has huge implications in the U.S. Senate, where Republicans hold a narrow 52 to 48 majority. If Menendez is convicted and forced to step down from the Senate before Jan. 16, Gov. Chris Christie would get to appoint his replacement, likely picking a Republican. If Menendez were to leave after Christie's term expires, there's a good chance Murphy — the front-runner in the governor's race — could appoint a Democrat to the seat.
Murphy initially dismissed a reporter's question about the trial as off-topic during an unrelated news conference in Newark. After the event, Murphy said he wanted to wait for the case to unfold before commenting. "I'm not a lawyer. I'm a big supporter of Senator Menendez and I think we should see how this plays out," he said.
Asked if, generally, a senator convicted of a federal crime should stay in the Senate, Murphy said, "I haven't really thought about it, to be honest with you."
Murphy's comments reflect the national implications of the Menendez trial, said Brigid Harrison, a political science professor at Monctlair State University. Many crucial votes in the Senate have come down to one vote, including the confirmation of Betsy DeVos's nomination to lead the Department of Education and the failed Republican effort to repeal the Affordable Care Act.
"The reality is that there will be incredible pressure for Senator Menendez not to step down no matter the outcome of the trial because of the extraordinary importance of his lone vote in forestalling passage of many components of the Trump agenda," she said.
Harrison added that Democrats and some Republicans don't want to speculate on the case out of respect for Menendez, a fixture in New Jersey politics for many years.
"Of course any speculation right now regarding a conviction is just that," she said. "In many people's minds, there is the very real possibility that this case will be dismissed or Senator Menendez will be found not guilty."
Correction (Sept. 7): Based on incorrect information from the governor's office, a previous version of this story indicated that Gov. Chris Christie's term expires Jan. 18. Christie's term expires on Jan. 16, 2018.