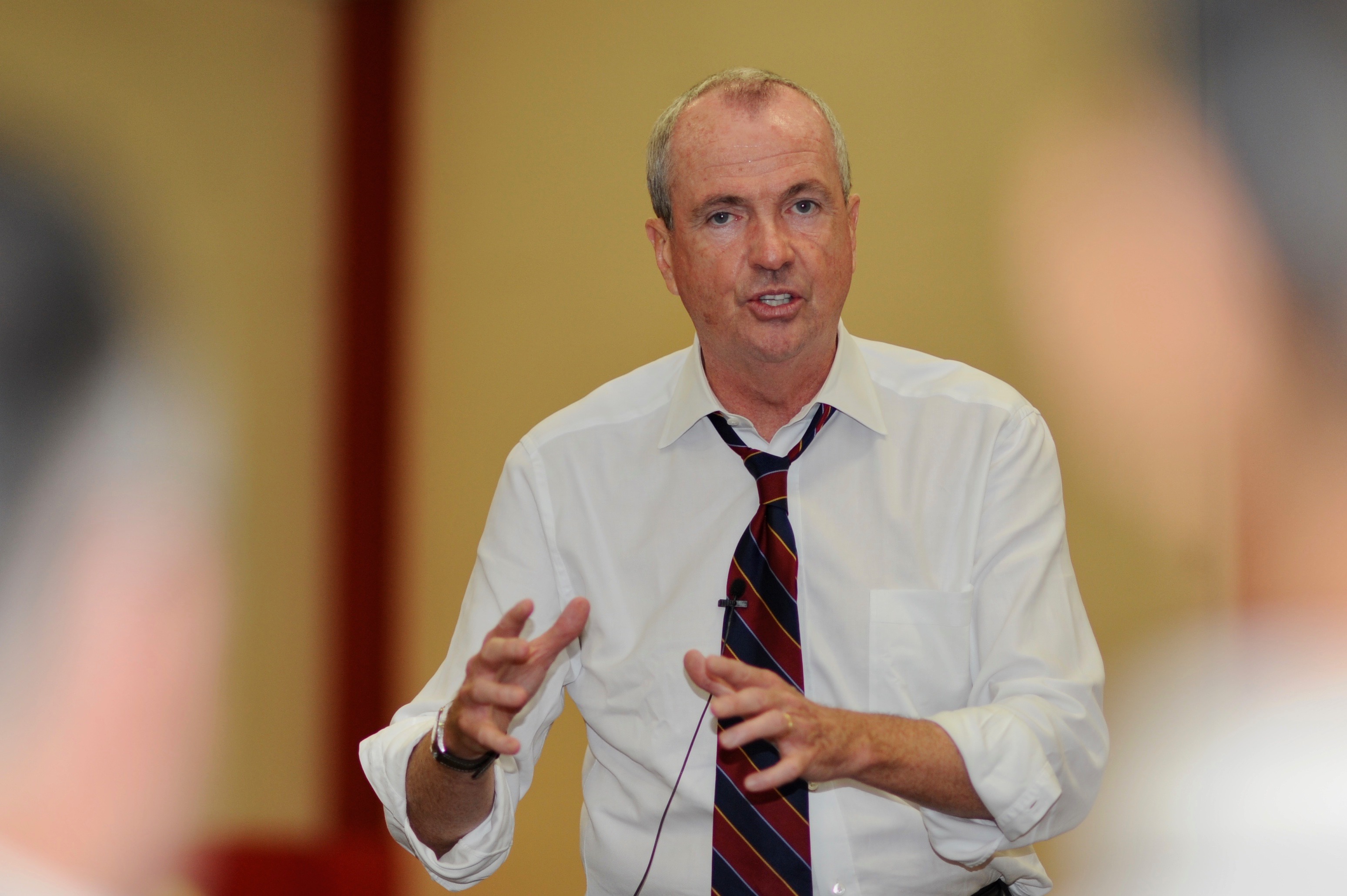 JERSEY CITY — Democratic gubernatorial nominee Phil Murphy on Thursday did not say whether he supports a bipartisan deal reached by Gov. Chris Christie and leading lawmakers to offer up to $5 billion in tax incentives to Amazon if the company chooses New Jersey as the site of its new corporate headquarters.
Murphy told reporters that he wants to "look at the full tapestry" and entice the online retailer through other means. He said he wants to weigh possible investments in Newark Liberty Airport, work with the federal government to move quickly on the Gateway rail tunnel and increase investment in public education.
"We are built for what they want in many respects," Murphy said of Amazon. "A tax plan will be part of their solution. They appear to have a very broad list of criteria, however. So the reason we are not specific is that we gotta figure out which levers do you pull to move the needle the most."
The Amazon question is somewhat thorny for Murphy. Christie's plan is to expand a controversial tax break program, Grow New Jersey, and entice Amazon with up to $5 billion in incentives. Murphy has been critical of Christie's moves to award more than $8 billion in corporate tax breaks and says he would scale back the "corporate welfare" if elected.
Murphy said Thursday that he was not "dodging" questions on the bipartisan Amazon plan, supported by Christie and the top Democrats and Republicans in the Legislature. He said he was unsure of the role tax incentives would play in the final package his team puts together. Murphy also said he wants to make sure any potential deal is mutually beneficial to both New Jersey and Amazon.
"If you're in Alabama, you're selling tax incentives — with all due respect to Alabama — because what else are you going to sell?" Murphy said. "In New Jersey, you've got location, public education, highly educated workforce, density,  diversity, infrastructure."
Murphy plans to close corporate tax loopholes in New Jersey as part of his plan to pump an additional $1.3 billion in tax revenue into the state. Murphy said that raising corporate taxes was not contradictory to the state's interest in Amazon, one of the largest corporations in the world.
"We are closing corporate loopholes so we are hardly being heroic to close the combined reporting loophole," Murphy said. "I think 28 or 30 other states have done it and a lot of those states will be trying to get Amazon."
Although Christie and lawmakers could enact an Amazon incentive plan this year, the governor will be leaving office in mid-January and it will be left to his successor to implement the program. That gives Murphy and Lt. Gov. Kim Guadagno, the Republican nominee, a say in the process. Guadagno is onboard with Christie's plan.