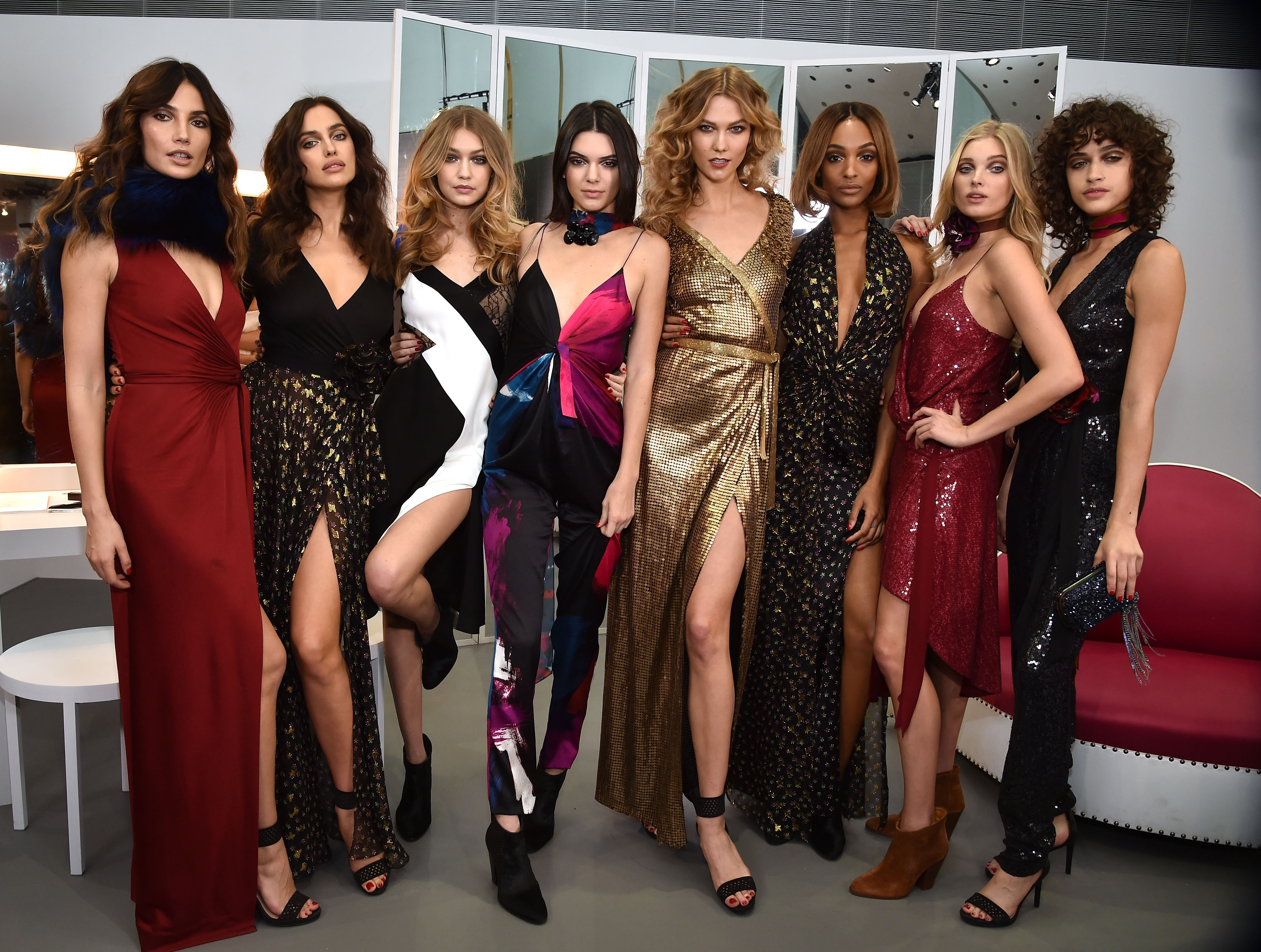 Are you dying to attend some portion of New York Fashion Week, to up the readership for your Meghan Markle-inspired lifestyle blog? Have you wanted to sit front row ever since you binge watched a few too many Project Runway episodes? You're in luck, because this NYFW, there are plenty of ways plebeians can pretend they're top models.   
For the influencer in training: The Standard, East Village has joined forces with Armarium for a pop-up at The Perch. They'll be serving high fashion looks you can borrow, just like Rent the Runway, only with far more fashion brands, including Jimmy Choo, Nina Ricci, Missoni and Peter Pilotto. The week-long pop-up is open to the public, so be sure to bring along an Instagram boyfriend to capture the moment.
For the Tyra Banks enthusiast: Maybe you aren't walking this year, but you know you have a smize inside. Join Lexus and Interview Magazine to take your rightful place in front of the camera. The winner of this contest gets their very own photoshoot with a top fashion photographer (Nigel Barker, perhaps?) and an editorial set with a real live Lexus. Contestants can pose for a Polaroid and then will be given hair and makeup. The photoshoot for rising stars is open to everyone and starts on Friday September 8 at 11 am. Head to 459 West 14 St and prepare to pose.
For the ideal Instagram: Michelle Obama's go-to designer Jason Wu is partnering with Cadillac to create an all-grey home that's open to the public. Put on your best groufit and stop by the 3,500 square foot space starting on September 12. There will be intense fitness classes, workshops and the ability to shop, of course.
For the fledgling reality star: New York Dermatology Group will be offering a fashion week promotion starting on September 5, with 20 percent off runway ready facials, botox and fillers. Get your Kylie Jenner on, before you're street style snapped.
For the Parsons grad: The noted NYFW hot spot and the former site of a Kendall and Kylie Jenner pop-up, Samsung 837, is open to the public all week and partnering with WWD to create The Style Dimension. RSVP online for influencer chats, designer intel and a whole lot of street style trends in one place.    
For the aspiring artiste: Milk is partnering with Trevor "Trouble" Andrew, best known for his GucciGhost, to host an exhibition blurring the lines between a live event and art gallery and offering a peek into his work space. If you're already at Milk Gallery, stop by the show, which runs until September 23.
For the one who keeps up with the Kardashians: Dyson Supersonic, Kardashian hairstylist Jen Atkin endorsed $400 blowdryer, will be backstage at every show, but you can try a blowout for yourself even if you're not having a Carrie Bradshaw runway moment. Head to the Dyson Supersonic Lab for a complimentary pre-show blowout. No one has to know whether or not you actually go to the show.