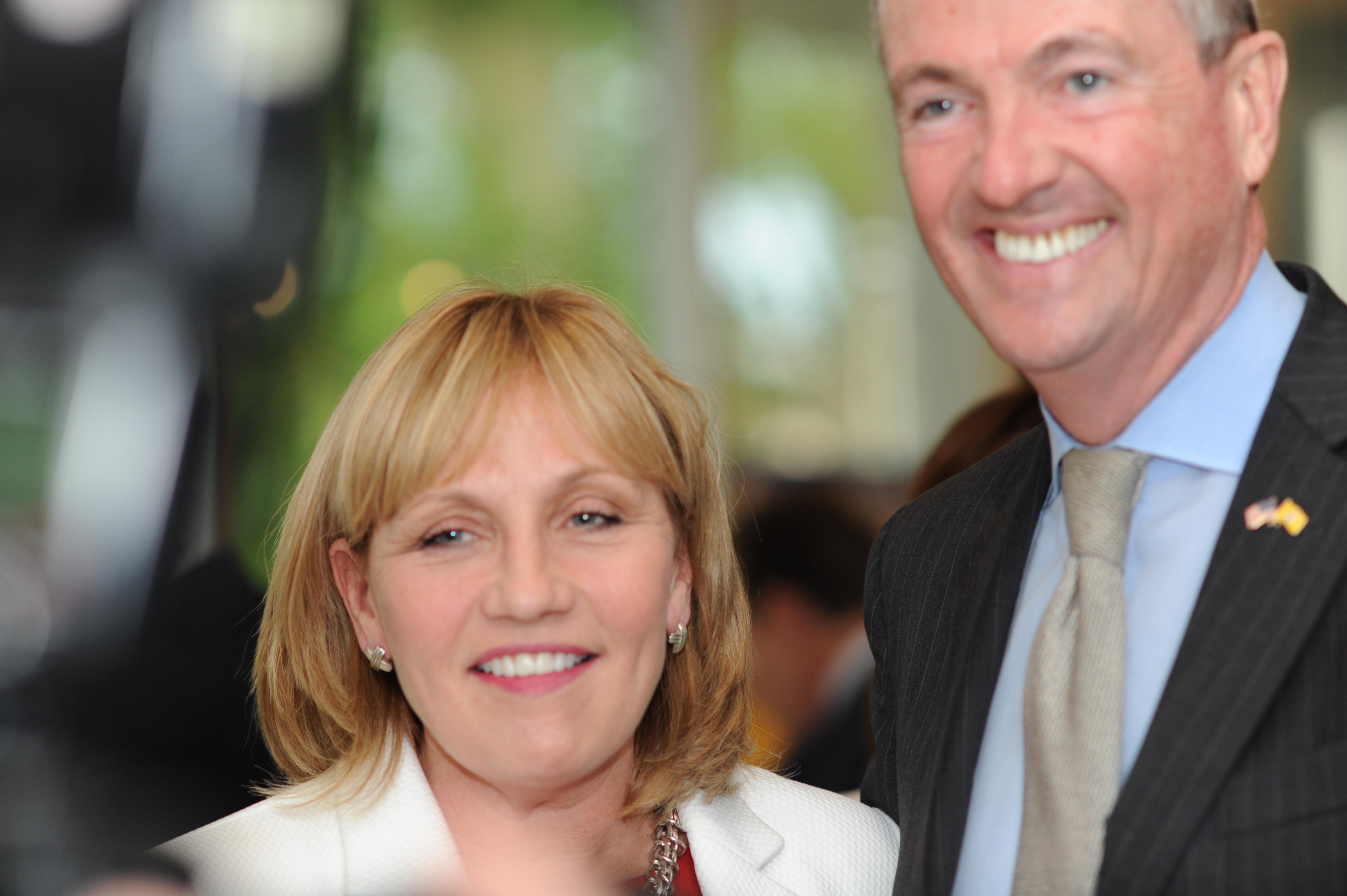 Candidates for New Jersey governor gave a window into their platforms and philosophies in a set of statements released on Tuesday by state election officials.
Republican Kim Guadagno, Democrat Phil Murphy, Libertarian Peter Rohrman, Green Party candidate Seth Kaper-Dale, and independents Gina Genovese and Vincent Ross all filed official candidacy statements required by state law. Only Guadagno and Murphy have raised enough funds to qualify for the two candidate debates in October.
The statements mostly rehash well-trod campaign promises and attack lines, but they serve as a handy crib sheet for voters and they give insight into which talking points are seen as most effective by each campaign.
Guadagno reminds voters that New Jersey has some of the highest tax rates in the nation and that she is committed to lowering property taxes. She adds that she would stop a costly, $300 million renovation of the state house approved by her current boss, Gov. Chris Christie. (But it's unclear whether she can unwind all the demolition and construction work that has been going on during the summer.)
Murphy unleashes a litany of complaints about the Christie-Guadagno years in Trenton before calling himself an "optimist" who can right the ship. He has secured endorsements from all the major Democratic party bosses and labor unions in New Jersey but says he's not beholden to any special interests.
Genovese argues that forcing some towns in New Jersey to share local services could return $4 billion to taxpayers.
Kaper-Dale says he wants to fully fund public schools, legalize marijuana, increase wages for prison workers, increase the minimum wage to $15 an hour, and enact single-payer health care for all. It's not clear how he would pay for all that. Calling for more affordable housing, he criticizes what he describes as de facto segregation through "apartheid neighborhoods." Chastising President Trump, he argues that the White House is pursuing "ethnic cleansing" policies.
Rohrman touts his plan to abolish most taxes and many government fees while imposing a flat 10 percent income tax. Residents would pick and choose which programs to fund every year under his vision for New Jersey. He says legislators are unqualified to write budgets. He would legalize weed and not tax it, he says, and scrap state-level gun restrictions and rely only on federally mandated minimums.
In a statement way below the 500-word limit, Ross offers no specifics about his platform and merely pledges to "do what the Constitution says" and "stop the bleeding."
See the full statements here.