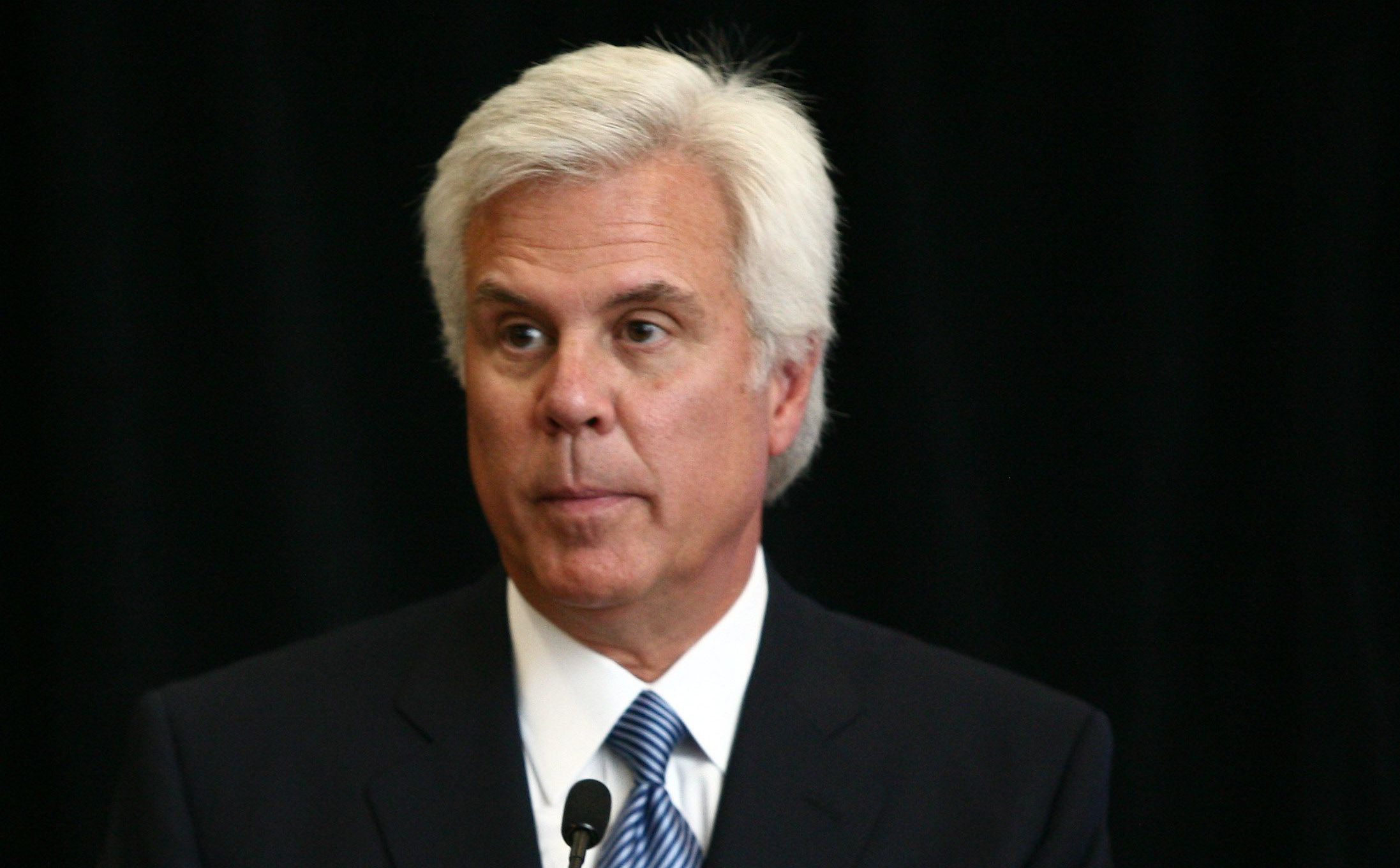 South Jersey power broker George Norcross will raise money next month for a super PAC supporting Senate President Steve Sweeney, New Jerseyans for a Better Tomorrow, upping the ante in what is already an epic spending war with a teachers union focused on defeating Sweeney's bid for re-election this year.
Norcross is hosting a fundraiser on Oct. 2 at the Westin Mount Laurel, according to an invitation obtained by Observer. Attendees are encouraged t0 donate $1,000 or $2,500, but the invitation notes that the super PAC can accept unlimited amounts of disclosed contributions.
The Sweeney super PAC had $825,000 in the bank as of June, the latest date for which state records are available.
The New Jersey Education Association's 527 group, Garden State Forward, has spent hundreds of thousands of dollars on ads and direct mail literature hammering Sweeney, the state's top elected Democrat. The teachers union wants to defeat him in the November election mainly because he pulled the plug on a resolution that would have asked voters to guarantee pension funding in the state constitution, something Sweeney had promised after years of underfunding from elected officials put the pensions in danger of collapse.
Political groups supporting and opposing Sweeney (D-Gloucester) had already poured nearly $1 million in television advertising as of August. At this rate, the legislative race could become one of the most expensive in state history. Sweeney is running against Fran Grenier, the chairman of the Salem County Republican Party, who has the NJEA's backing in the race for the state Senate seat in the 3rd District.