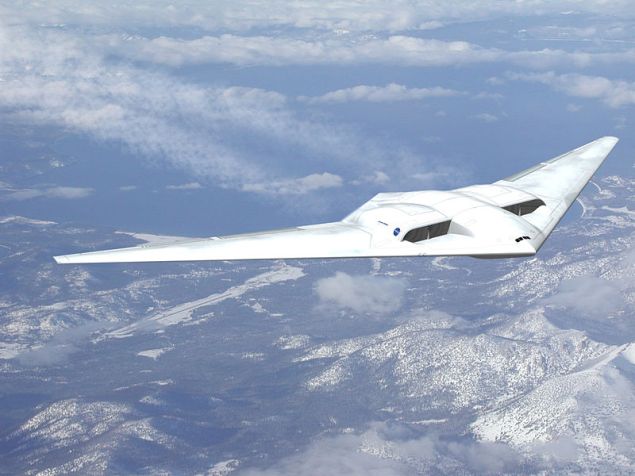 There's a powerful new partnership in the defense industry.
Global security firm Northrop Grumman announced today that it had acquired aerospace defense company Orbital ATK for $7.8 billion. Northrop will assume $1.4 billion of Orbital debt, and Orbital stockholders will receive $134.50 per share in cash.
As part of its first acquisition in 15 years, Northrop will add Orbital's work in space and missile defense as a fourth business sector for the company—its other focuses include aerospace systems, mission systems and technology services. Orbital's 13,000 employees will also be integrated into Northrop's 67,000-person workforce.
The agreement was approved unanimously by the Boards of Directors of both companies, and will close in the first half of 2018 pending approval from Orbital shareholders and federal regulators.
"Our complementary portfolios and technology-focused cultures will yield significant value creation through revenue synergies associated with new opportunities, cost savings, operational synergies, and enhanced growth," Northrop chairman, president and CEO Wes Bush said in a statement.
"The unique alignment in culture and mission offered by this transaction will allow us to maintain strong operational performance on existing programs while we pursue new opportunities that require the enhanced technical and financial resources of a larger organization," Orbital president and CEO David Thompson added.
Both companies bring high profile clients to the table. Northrop, one of the Pentagon's leading suppliers, is developing the B-21 stealth bomber. Orbital holds a contract with NASA to resupply the International Space Station, and also works with the Air Force and U.S. Missile Defense Agency on missile interceptors.
The deal comes as North Korea's nuclear capabilities continue to expand—the country has fired two ballistic missiles over Japan in the last month, and continues to conduct nuclear tests despite United Nations sanctions.
The Air Force is working to upgrade its aging missile and atomic weapons systems in response—Northrop holds one of the contracts for this endeavor. Because of this, while some defense contractors saw their stock prices fall after President Donald Trump's "fire and fury" threat against North Korea, Northrop's value actually rose.
Northrop, which is projecting sales of $29.5 billion to $30 billion for 2017, expects the Orbital acquisition to yield annual pretax cost savings of $150 million by 2020.
The deal is already having an effect on the bottom lines of both companies: Northrop stock was up 1.5 percent after the announcement, and Orbital stock rebounded 21 percent.