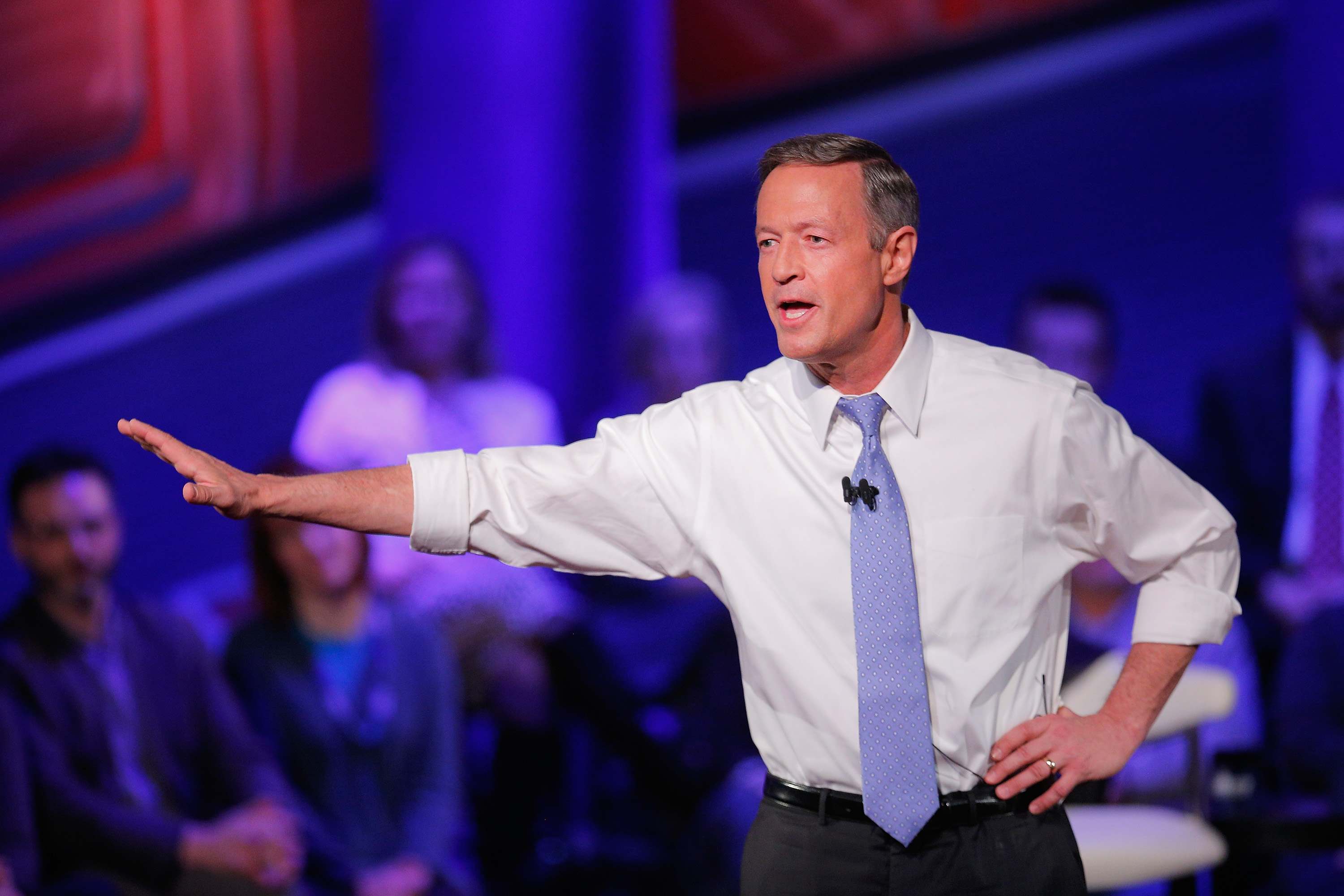 ATLANTIC CITY — Former Maryland governor and presidential candidate Martin O'Malley is raising money for Atlantic County Democrats, who are planning to spend big in one of the key battleground districts in New Jersey.
O'Malley is headlining a fundraiser Friday evening in Brigantine, a couple miles away from the New Jersey Democratic State Committee Conference in Atlantic City. Donors are encouraged to contribute $500, $250 or $100 before the event, according to a flier from Atlantic County Democrats.
Atlantic County is home to the expensive 2nd legislative district, which has seen more campaign spending than any other district since 2003. More than $5 million was spent there in the 2015 Assembly races, and Democrats are expected to pour millions of dollars into the district again this year.
Democrats are running Assemblyman Vince Mazzeo (D-Atlantic) and Assembly candidate John Armato with Senator-select Colin Bell, who is seeking the Senate seat. They are facing Republican Assemblyman Chris Brown (R-Atlantic), the Senate candidate, and Assembly candidates Brenda Taube and Vince Sera.
There's also a rare competitive mayor's race this year in Atlantic City, where Democrats are trying to oust Republican Mayor Don Guardian. He's facing Democratic City Councilman Frank Gilliam.
O'Malley is one of several national figures in town for the state committee conference. Former Rhode Island Congressman Patrick Kennedy, former Missouri Secretary of State Jason Kander and former NAACP President Cornell Brooks spoke to New Jersey Democrats on Friday and endorsed Phil Murphy for governor at Borgata Hotel Casino & Spa.