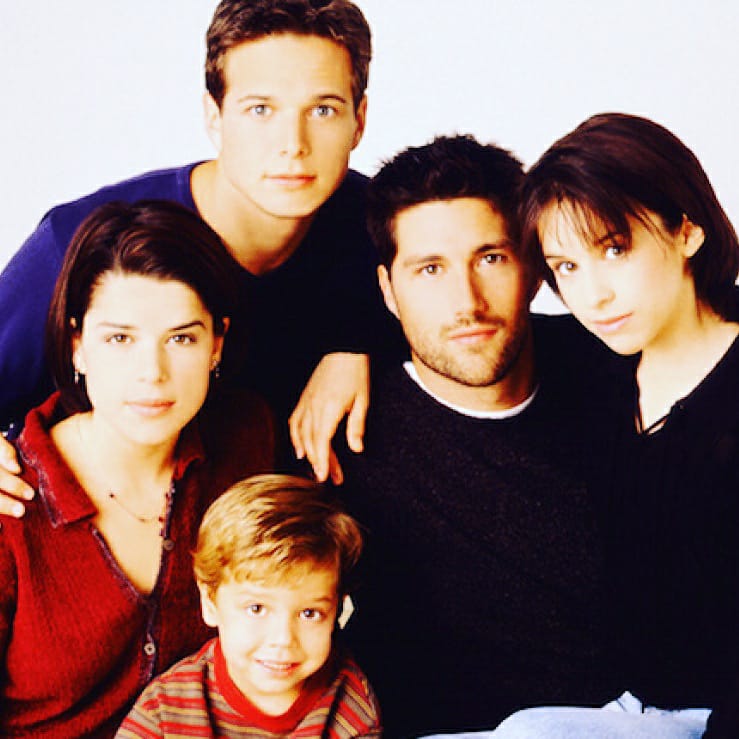 Another day, another TV reboot on the way. Following recent news that True Lies (Fox), The Jetsons (ABC), Miami Vice (NBC) and Starsky and Hutch (Amazon) are all making a comeback comes word that Sony Pictures Television is developing an updated version of Party of Five.
The Hollywood Reporter reports that original series creators Chris Keyser and Amy Lippman are working on a reboot of the popular Fox series, though no network is attached to the project yet. More importantly, Keyser and Lippman will put a new spin on the familiar formula of the original. Per the outlet, this version will follow a "first-generation Latino family who have immigrated to the U.S. and are living through the highs and lows as they learn to make it in a new country. (The fate of the family's parents is being kept under wraps.)"
The reboot is in early development and has yet to be pitched around town, so don't expect to see it on TV anytime soon. In case you need a quick refresher: The original followed five siblings who band together after their parents are killed in a car accident. It ran on Fox for six seasons from 1994 to 2000, winning the 1996 Golden Globe for Best Drama. The series was applauded for its realistic take on serious issues such as loss and grieving, substance abuse, cancer, domestic abuse and other adult-skewing messages. Long story short, it was a really good show.
Given the current political landscape, immigration has become a hot topic to mine in television recently. Jane the Virgin star Gina Rodriguez is spearheading two new dramas highlighting the subject, and her CW show has addressed the issue previously.
Party of Five originally starred Scott Wolf, Matthew Fox, Neve Campbell and Lacey Chabert. Should the reboot go forward, the new roles would be some of the most coveted in TV this development season.