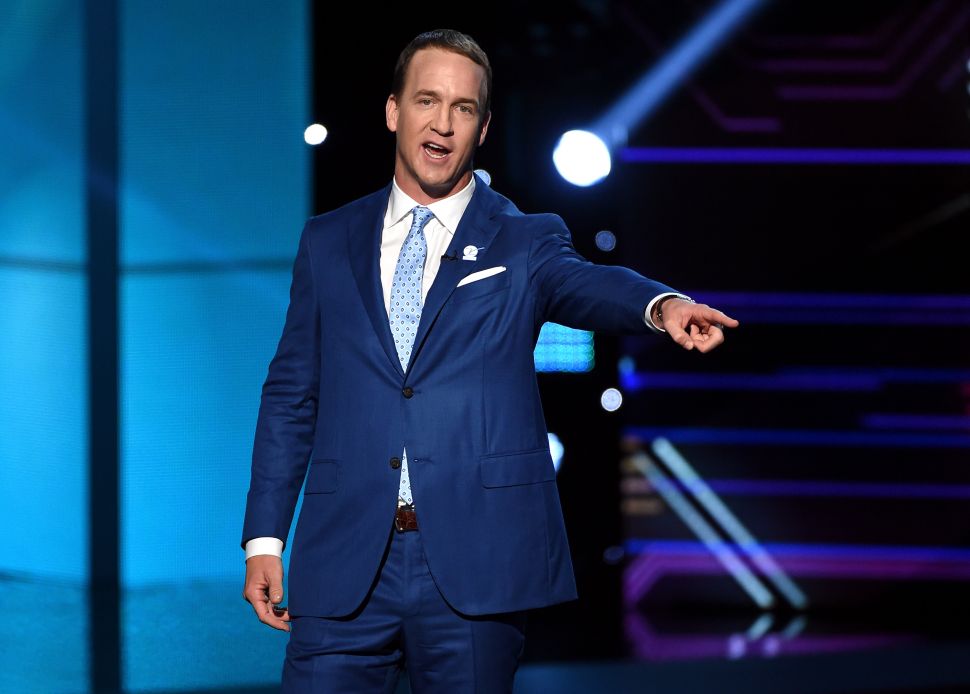 Earlier this week, rumors began to crop up online that former Denver Broncos and Indianapolis Colts quarterback Peyton Manning was considering a run for Senate. But since this is the Internet, that whole story may have just been a bunch of fake news.
The five-time NFL MVP pumped the brakes on any reports that he gearing up for a 2018 run at the U.S. Senate seat being vacated by Republican Bob Corker in Tennessee, who is set to retire after this year.
"I certainly have an interest in politics and in our country," Manning told WGFX-FM on Wednesday, the Associated Press reported. "I just have zero interest in being a politician."
You can listen to Manning's interview below.
When asked again about any political aspirations, Manning said he had "zero interest." Manning's post-playing days are of interest to fans given his immense popularity.
"Next week I'm going to be an astronaut … I am really just interested in selling pizza and insurance," he joked, referencing being a spokesman for Nationwide and Papa John's.
Corker himself had said that he hoped Manning would consider replacing him, saying: "Is there a chance down the road that he can be enticed to run for the United States Senate or something like that? I hope so." However, he also noted that Manning texted him on Tuesday asking him not to "fan the flames."
Manning is beloved in the state of Tennessee following his illustrious college career at the University of Tennessee.