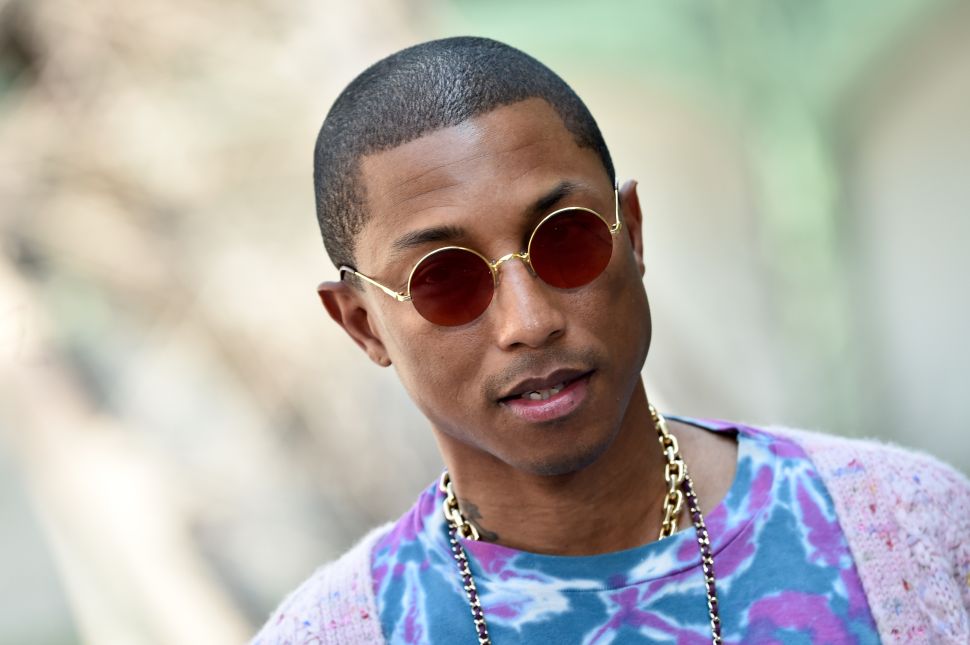 For years, fans have wondered how singer, songwriter and producer Pharrell Williams has managed to age so gracefully, never looking a day over 30. Yesterday, the 44-year-old spoke with Dazed about his AW17 collaboration with adidas Originals and his plans for giving back to undeserved communities. He also took the opportunity to divulge all of his skincare secrets. You know, the ones that keep him looking so youthful.
"I exfoliate like a madman," he admitted. "When you exfoliate and you drink a lot of water, that does good for you."
Apparently, some TLC and an ample amount of hydrating does the trick. He went on to say: "To me, the key is just exfoliating, like a monster. There's a lot of dead skin. All the time. Like a narcissistic madman."
In 2014, the internet accused him of being a vampire due to him not showing signs of aging. Around that time, Pharrell told Time Out London, that he is, in fact, not a vampire. "No I am not [a vampire]. I'm willing to go on record as saying that I don't drink people's blood."
In addition to drinking water and exfoliating, model Riley Montana revealed in an interview that Pharrell uses Cetaphil products as well, a line that is highly regarded by dermatologists.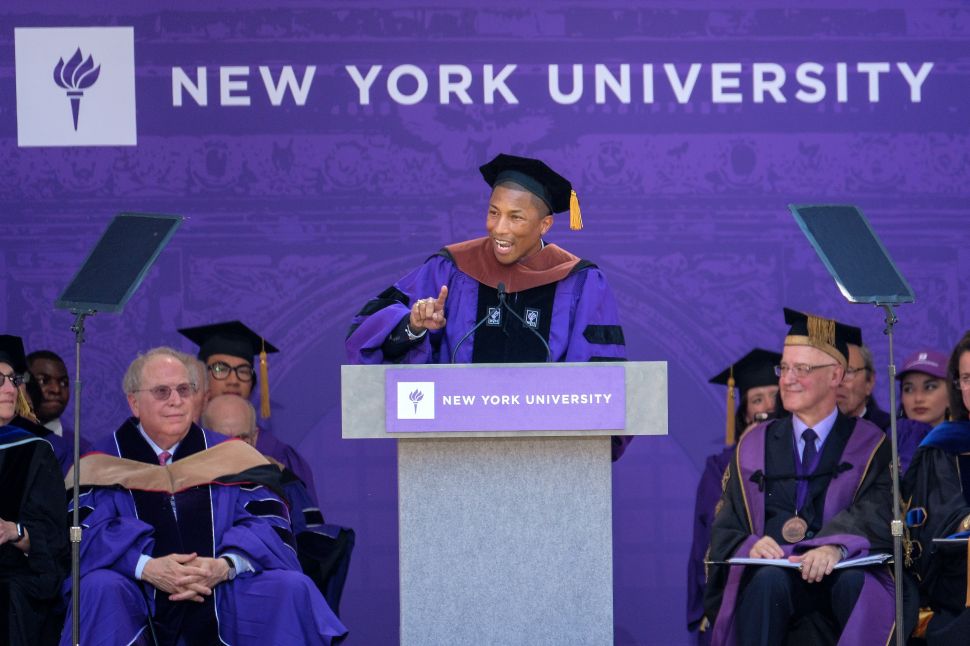 Four years ago, Pharrell told Into The Gloss that he follows a strict cleansing routine that involves washing his face regularly with cold water and Glytone Self-Foaming Cleanser. He follows that up with a clearing toner and a moisturizer. All of the items on his shelf are prescribed by his dermatologist, Dr. Elena Jones.
Now that Pharrell's skin regimen has been released, hopefully we can all achieve his vampiric level of pristine skin.