In today's age of smartphones and Instagram, anyone can be a photographer and share images instantly. This might create the illusion that the role of the professional photographer—or professional photography as a whole—is dying, that it has been watered down. But when major events transpire, photojournalists are already there on the frontline, fitting into a few frames a whole story to be shared with those not present. Their images connect and allow the world to visually experience these events, no matter the distance.
Hugh Pinney has been working with photo distribution company Getty Images for nearly 15 years as vice president of news for Europe, the Middle East and Africa. He spoke to Observer about the importance of photography in today's digital society.
"In terms of imagery, it's how we communicate; it transcends words, verbal communication," Pinney said. "We're so accustomed to delivering messages through images that I think we have all become increasingly visually literate over the last few years."
But with all the photos posted and viewed on social media these days, a single image is one in billions: Can one image be actually powerful enough to stand out and evoke change? Pinney says yes.
"I will not pretend all photographs have the power. I think it is great photography, great photojournalism that has the power to change…and to affect opinion."
Conservation Rangers from an anti-poaching unit work with locals to evacuate the bodies of four Mountain Gorillas killed in mysterious circumstances in Virunga National Park, Eastern Congo.
One such image is that of a dead silverback alpha male gorilla being carried out of Virunga National Park by an anti-poaching unit in Eastern Congo. Despite seeing hundreds of thousands of images, Pinney still comes back to this image, taken by photojournalist Brent Stirton, "as something that is truly upsetting."
"It's almost kind of Christ-like," he said. "There's something biblical about the way that this enormous creature is being carried out by people who…have been caring for it and have ultimately failed at their job to protect."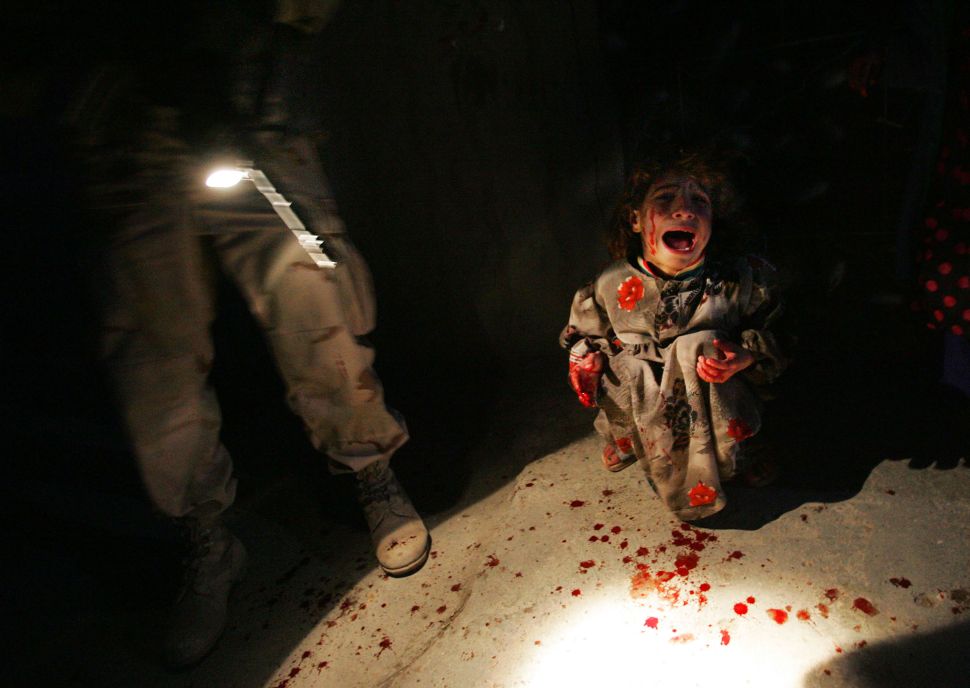 When asked about images that spoke to him immediately, Pinney mentioned one by photojournalist Chris Hondros, taken in Iraq in 2005.
"That picture just immediately tells you that something has gone terribly terribly wrong," he said. Many knew of the tragic events, "but nobody photographed it, nobody [had] really witnessed it and seen it" until photojournalists like Hondros began documenting them. After the image was published, the world was shocked and horrified, which lead the United States military to eventually change their checkpoint procedures.
"In terms of photojournalism, I actually think that there's more opportunity now to tell stories in pictures than there ever has been," Pinney said. Our constant consumption of images has shifted how we observe major events, how we view the world we live in.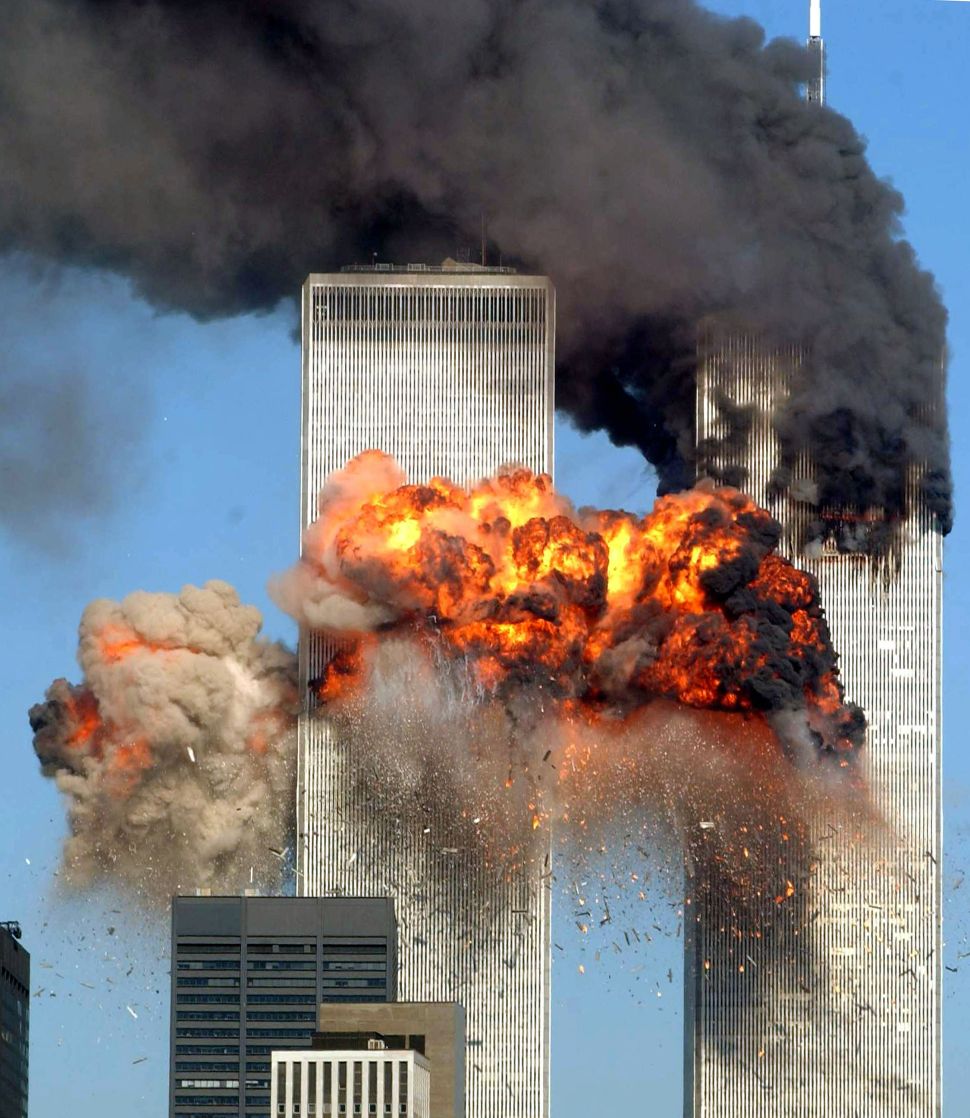 On September 11, 2001, photojournalist Spencer Platt was on the frontline. Platt—who took the photo of Flight 175 crashing into the South Tower of the World Trade Center—has been working as a photographer for Getty Images for the last 17 years and remembers the day clearly.
"I remember putting my camera up to my eye, and within seconds, the second plane slammed into the South Tower," he said.
In a split second, Platt had taken an image that documented one of the most important days in contemporary American history. Having photographed many events in news and politics during his career at Getty (which lead to his winning of World Press Photo of the Year in 2007), Platt said he is still surprised at the impact that some of his images have made.
"You often don't know the power of the image that you take," he said.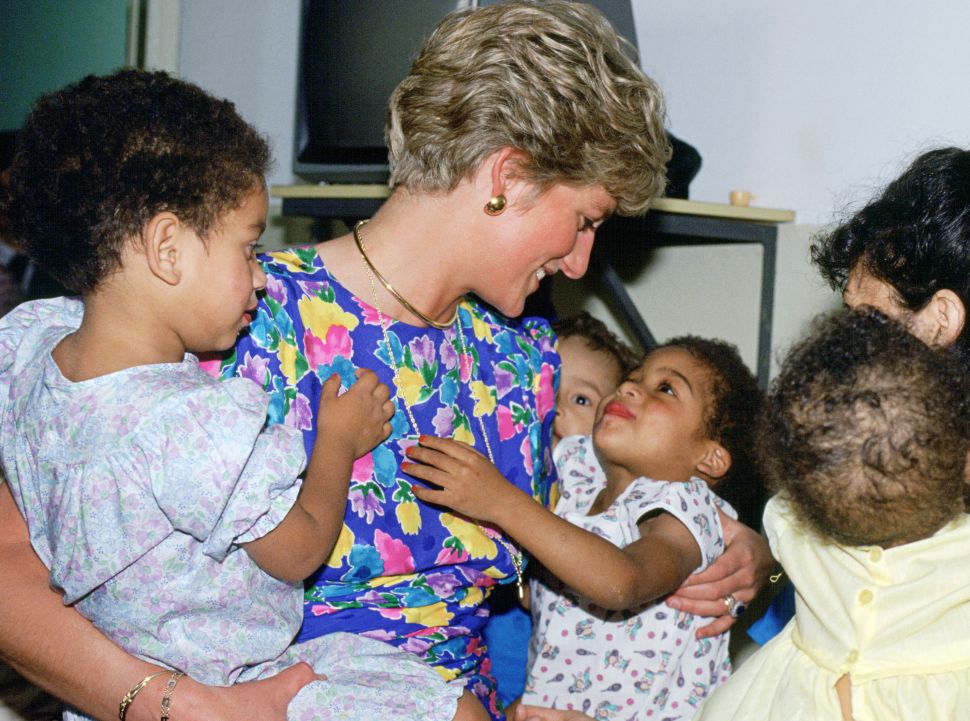 It's not just war and major events, however, that led to such images. Sometimes, it's as simple as capturing a quiet moment that tells a greater story. In the above image, Princess Diana was photographed holding HIV-positive children. Despite the visual simplicity of the image, the moment speaks to a larger issue and a clear stance from an important figure.
"It's easy to forget in this day and age quite what a superstar [Princess Diana] really was," Pinney said. In a time when there was much misunderstanding and prejudice around HIV/AIDS, the visual impact of a small action performed by a well-loved person was monumental. "Being photographed in those actions made an enormous impact on the wider world and the watching community."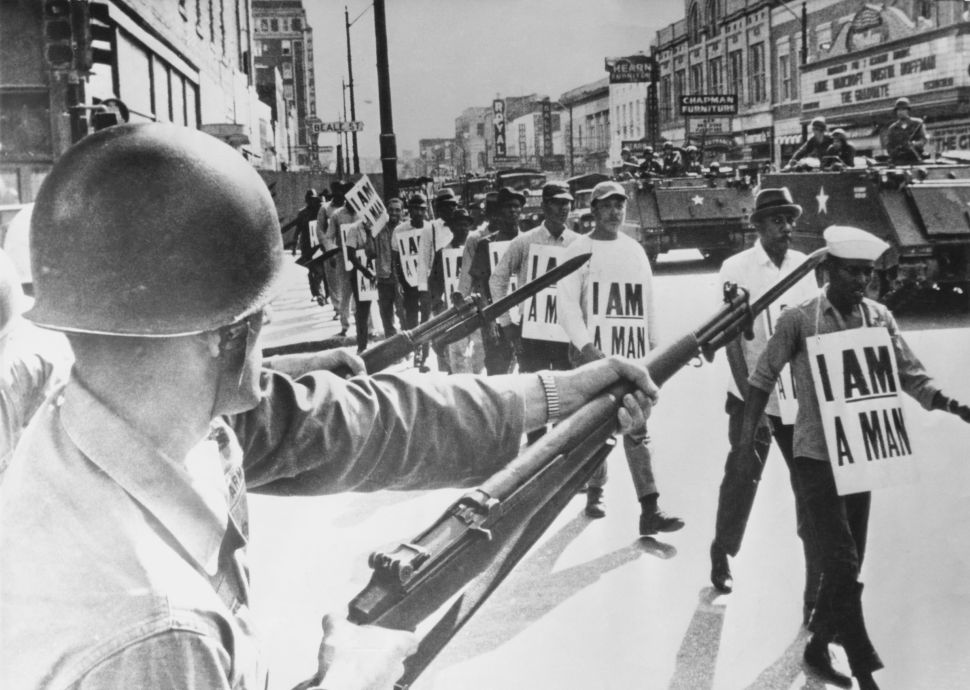 People might remember the photos mentioned in this article, but that was before or early on in the internet. Now, we see thousands of images every day, whether scrolling through them on phones or glancing at them as advertisements on commutes. The photograph's role is shifting—and ever more valuable. So, is there a formula to a powerful image, one that sticks with us, possibly even evoking some form of change?
Hugh Pinney said he believes it's the work of talented photojournalists that produces these images.
"It's very simple, very powerful, very good photojournalism that tells an entire story in a single frame in a very simple way," he said. Despite our constant consumption of images in this digital era, the importance of good photography has not been diluted: It is as strong as ever.