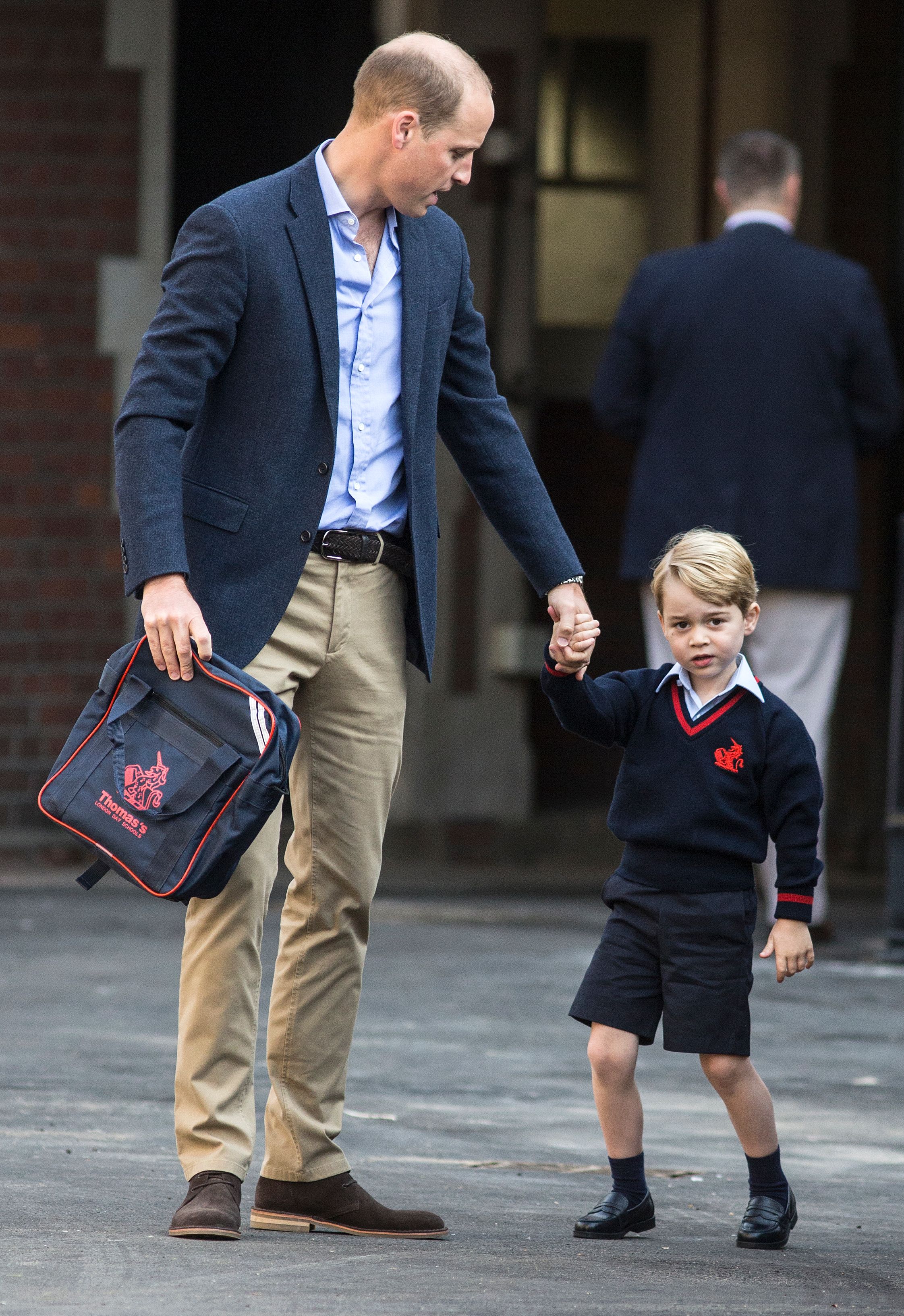 Has your grandfather ever weighed in on your schooling? Other than asking you "if you're making good grades," probably not. But after Prince George's dear old dad Prince William weighed in on his first day and revealed it "went well," his own father, Prince Charles, got in on the action.
When Prince Charles was asked by ITV if he gave his grandson advice on his first day he responded, "of course not!" with a surprised laugh. "He wouldn't take it from me, I don't think at that age," he said, calling Prince George a "poor old thing" in reference to his nervous energy.
"He's being left there to have to get on with it," Prince Charles commiserated, adding, "At that age you don't worry quite so much about going to school as you do when you get a bit older."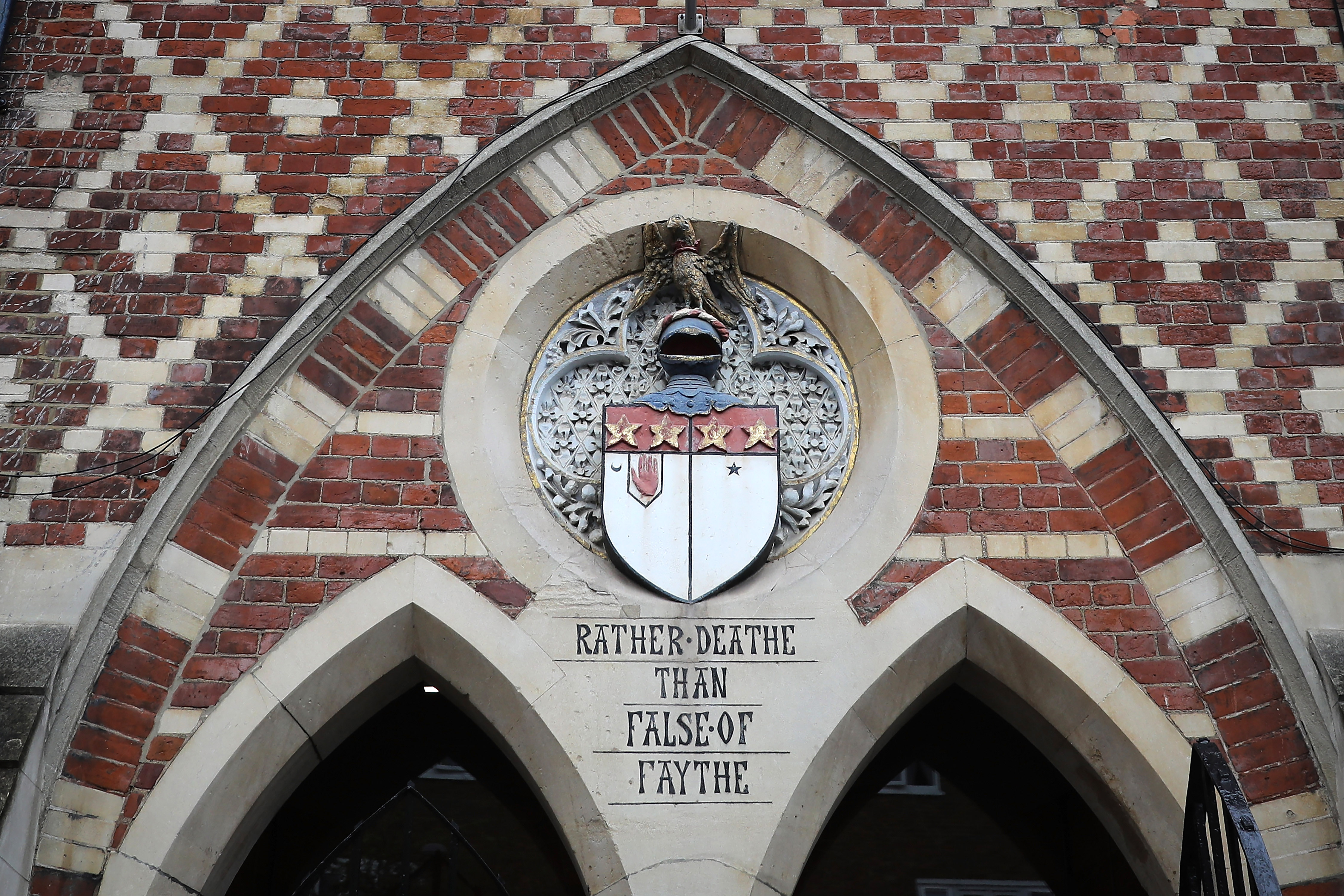 After all, it's unlikely a bonafide prince will have trouble making new pals (but if he does, there are plenty of other young royals he can befriend), especially since  all of the kids are in the same uniform. No one has to know that he wears almost the exact same outfit on the weekends, only with even higher knee socks.
If you were wondering what Prince George will be called by his 21 new classmates, it's "George Cambridge," not PG. It's even written on his tiny backpack.
After Wills dropped off his son at school, he announced that he had a "good day." Here's to more of them for little George Cambridge.