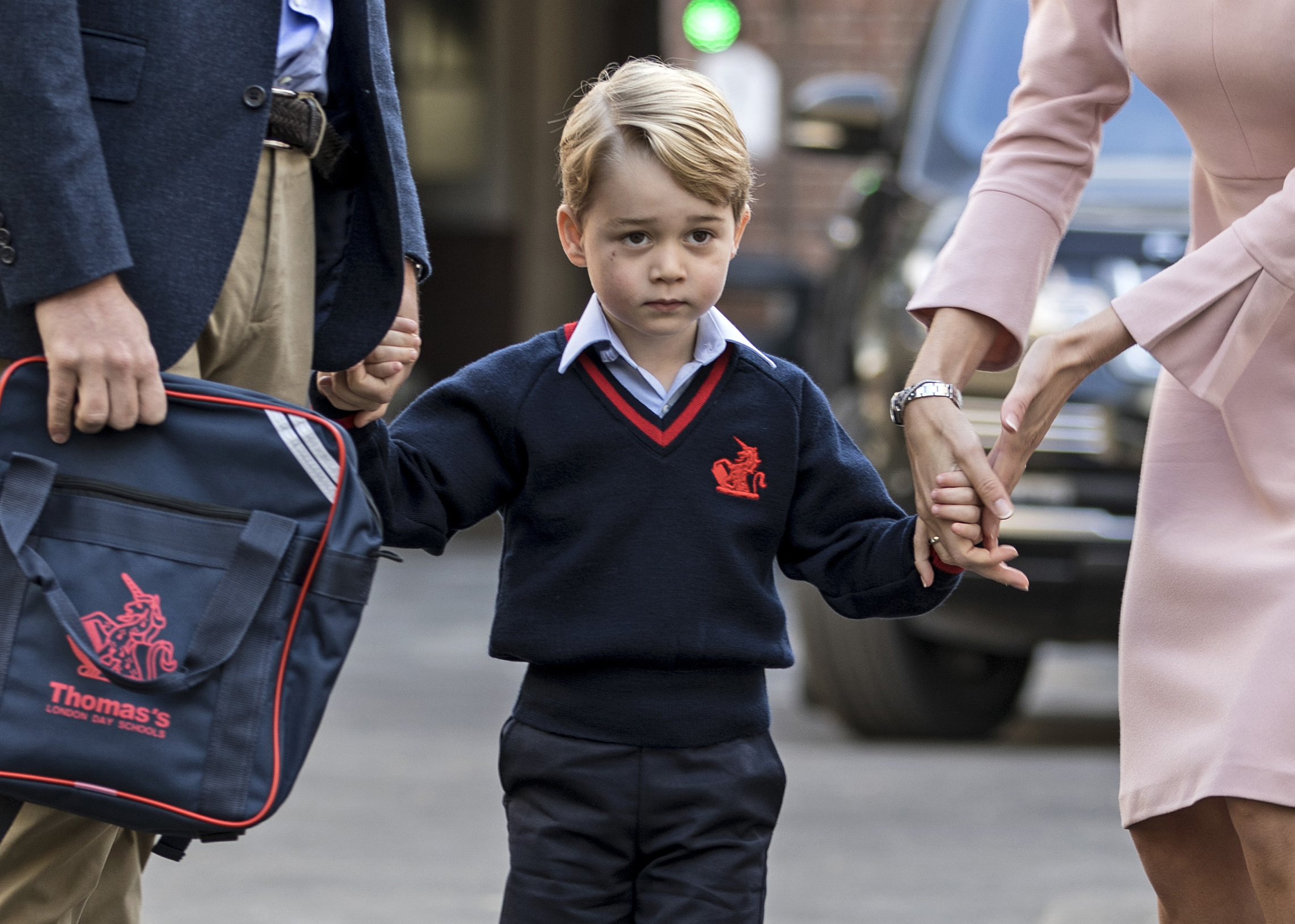 As the little prince continues his education (he's now a week in), news continues to emerge about his parent's controversial and character building school of choice.
Now that Prince George is thoroughly enrolled at Thomas's Battersea School, it's come out that he won't have an inseparable experience with a fellow classmate. And it's not because his royal parentage won't allow slumber parties and trips to the movies. Instead, PG is being kept from having a bestie because no students at the school are encouraged to make a best friend, at least according to Jane Moore, a panelist on the television show Loose Women.
"It's a really great little school actually for the reasons I think that it really focuses on kindness, it's a really big thing in that school and the pastoral care is amazing," Moore announced. "There's a policy that if your child is having a party, unless every child in the class is invited you don't give out the invites in class, which I think is quite a good thing as you don't feel excluded." The school encourages kindness, and tries to lead students away from cliquishness, so that means no one will be left out during Valentine's Day card giving.
And that's not the only thing that sets his new school apart. His lunch menu isn't exactly the usual mystery meat and chocolate milk found in the average American school cafeteria. Instead, George Cambridge (that's what he'll go by) will enjoy organic offerings.
The school's website lists a sample menu for the weeks ahead, and there's no chicken fried steak in sight. Instead, he'll chomp on satsuma, freshly prepared authentic lamb ragout with garlic and fresh herbs and ham pie topped with puff pastry. There's also quinoa and beetroot—this royal certainly won't be lunching on peanut butter and jelly.