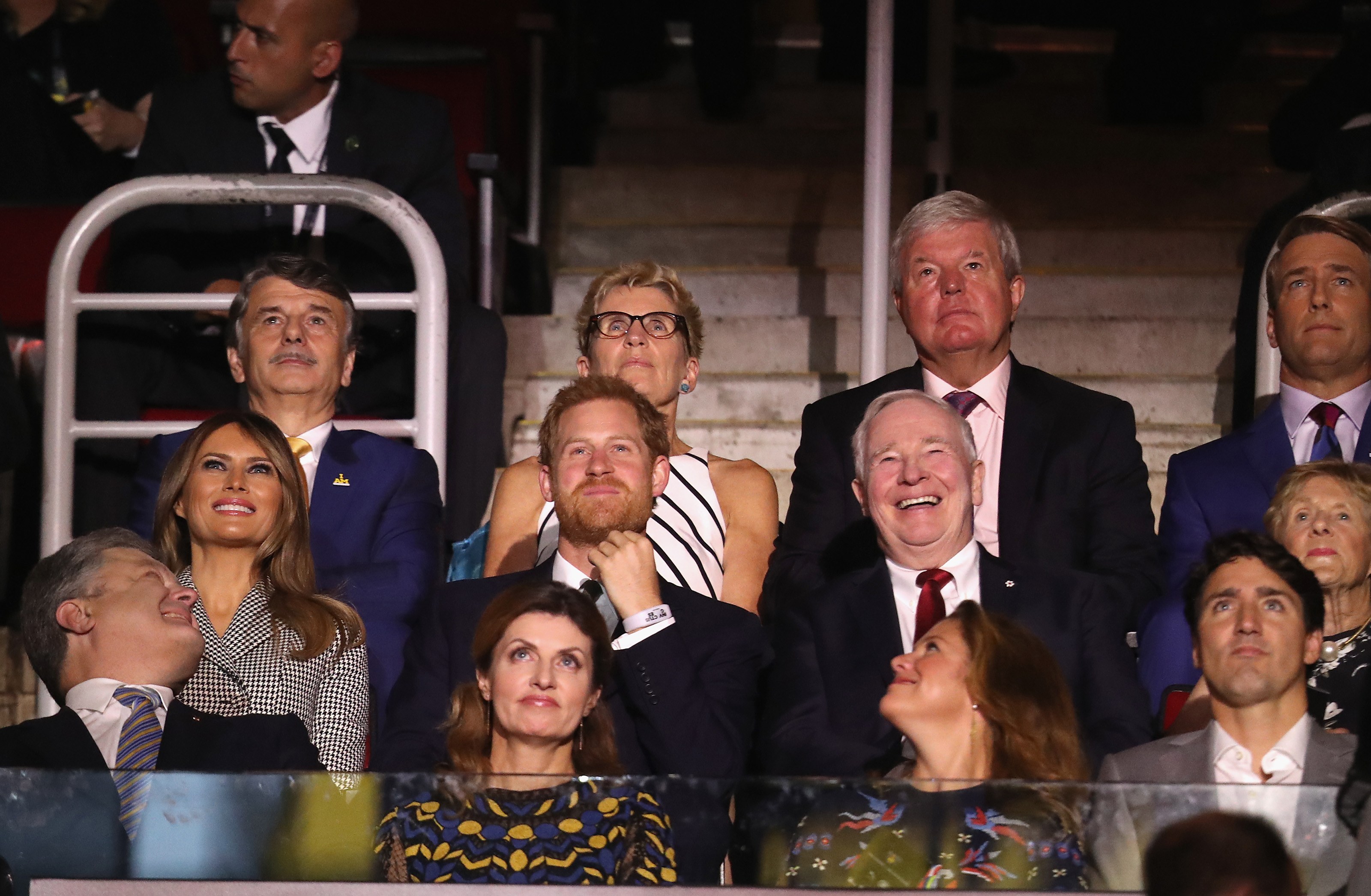 At this weekend's Invictus Games in Toronto, Meghan Markle and Prince Harry were finally spotted together…but they were sitting so far apart, they could have been total strangers. According to Daily Mail, the pair sat an incognito three rows and 18 seats apart at the Games' Opening Ceremony on September 23.
Still, just because the redheaded royal wasn't seated directly next to his girlfriend (and rumored fiancé) doesn't mean he wasn't looking out for her wellbeing—Markle was given her very own Scotland Yard police bodyguard for the event.
The accompaniment was a bit controversial—since she isn't actually royal, Markle isn't technically entitled to her own protection. But it's unsurprising, especially after Prince Harry discussed the racist threats his girlfriend has faced online.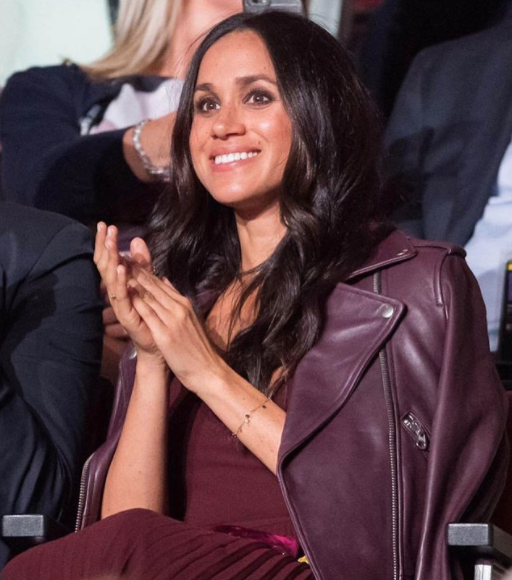 The prince has been visiting Toronto to host the Invictus Games, a competition he founded for wounded servicemen and women. Markle's home base is Toronto while she's filming Suits, so it seemed an ideal time to catch the couple together on official business.
Unfortunately, Prince Harry sat with Melania Trump and Justin Trudeau instead. Prince Harry and Trudeau chatted before the Games, and the moment was captured by the royal's official photographer, Chris Jackson.
While Prince Harry and Trudeau looked quite comfortable together, the prince has some competition in the dudeplomacy department from Emmanuel Macron. Prince Harry is also facing competition from PM Trudeau's official photographer, a redheaded 30-something who was mistaken for the prince by fans.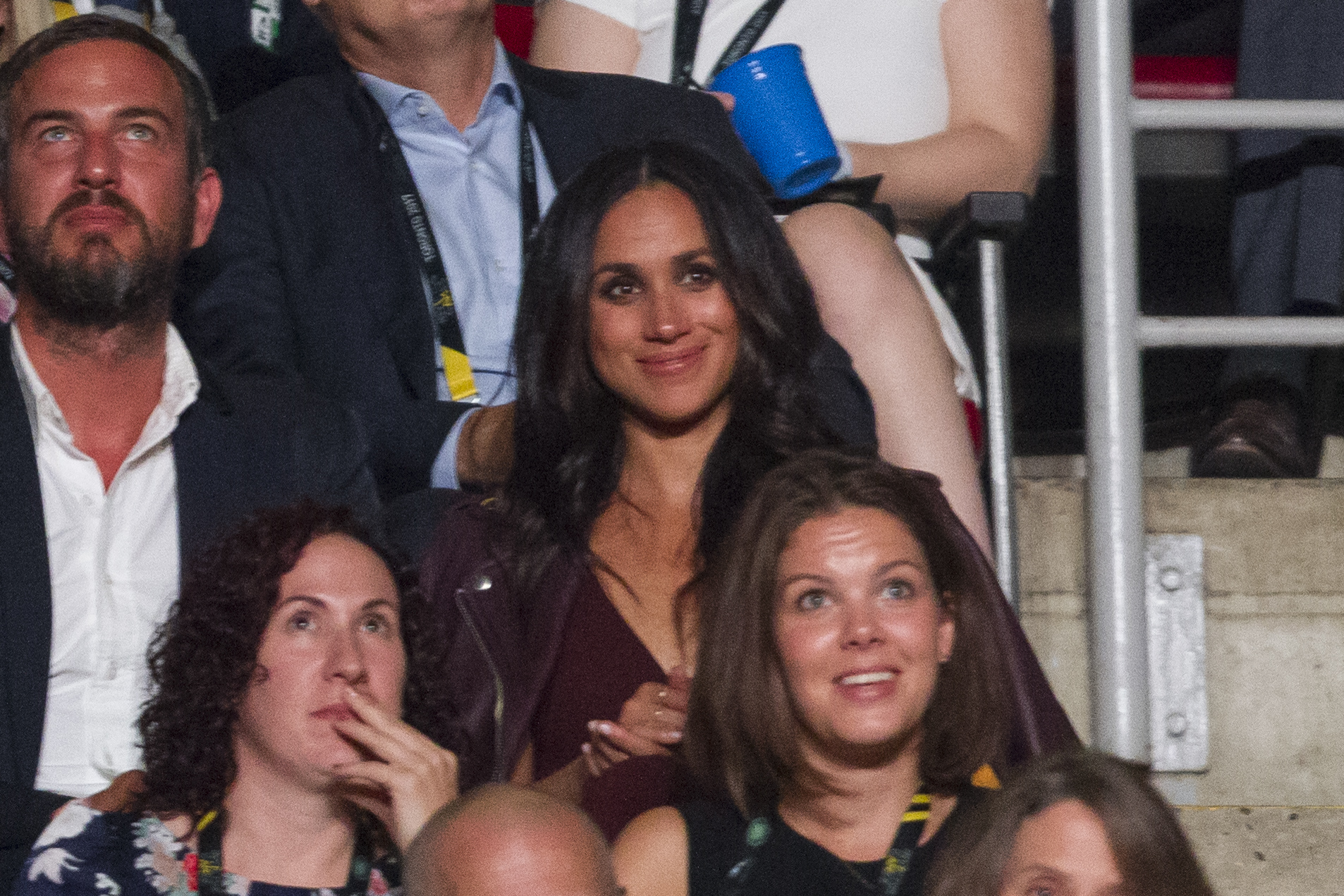 For this momentous occasion, Markle didn't opt for a designer ensemble. She paired a simple Aritzia dress with a Mackage leather jacket, both in monochromatic hues of Bordeaux, accompanied by Jimmy Choo heels. How very Sex and the City of her.
Luckily, Prince Harry will be in Toronto all week for the Games, leaving ample opportunity for the couple to be spotted together…and hopefully this time, they'll only be 17 seats apart.