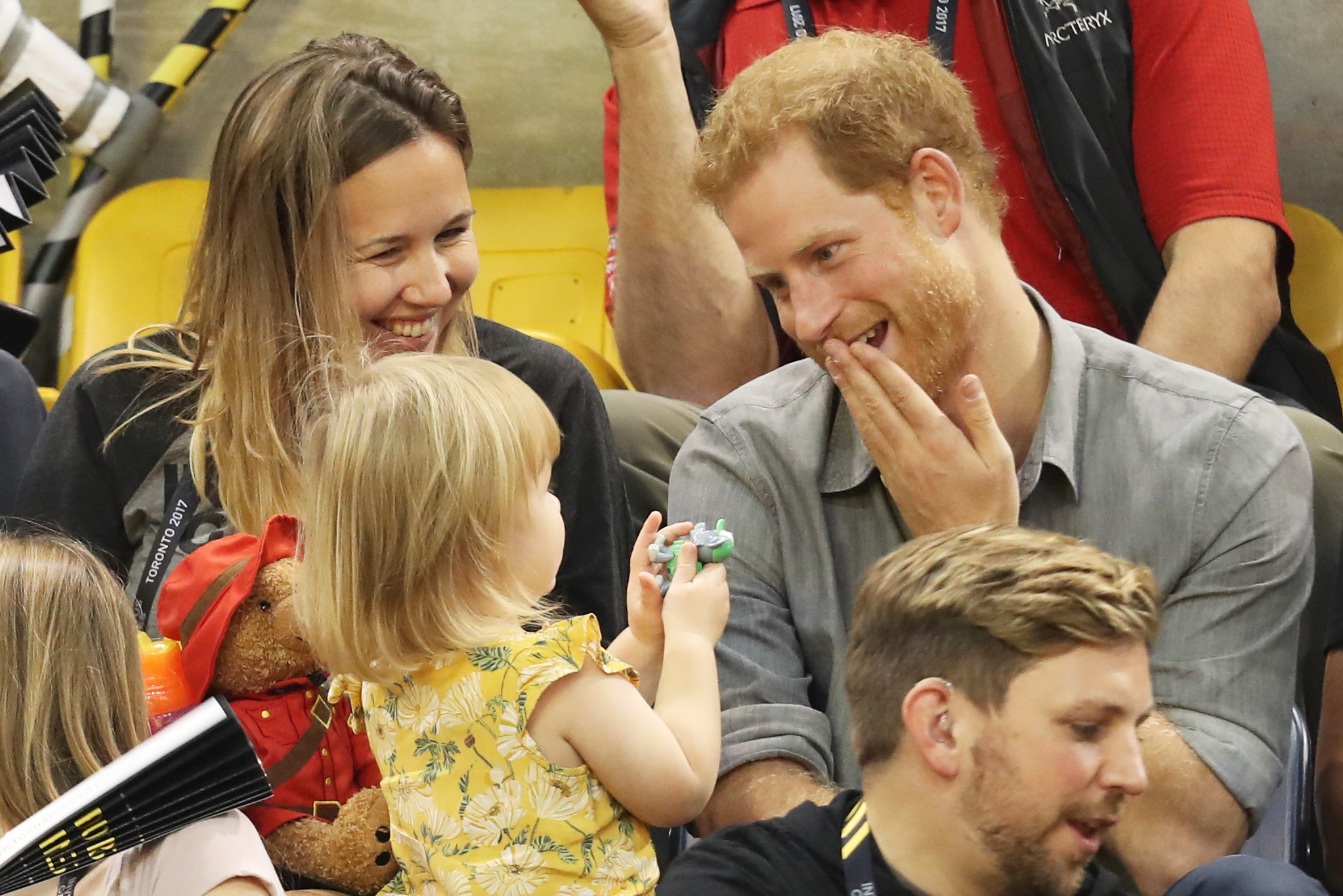 Prince Harry founded the Invictus Games in 2014 in London; since then, they've gone international and have become bigger than ever, especially since all eyes are on the prince in hopes he'll propose to his American girlfriend.
Since the Games started in Toronto on September 23, the prince has been busy. He's been spotted with his girlfriend, the Toronto-based actress, Meghan Markle, sitting far from her and then holding her hand. Since then, he's spent quality time with a baby and gave his version of a Ted Talk to Canada's youth.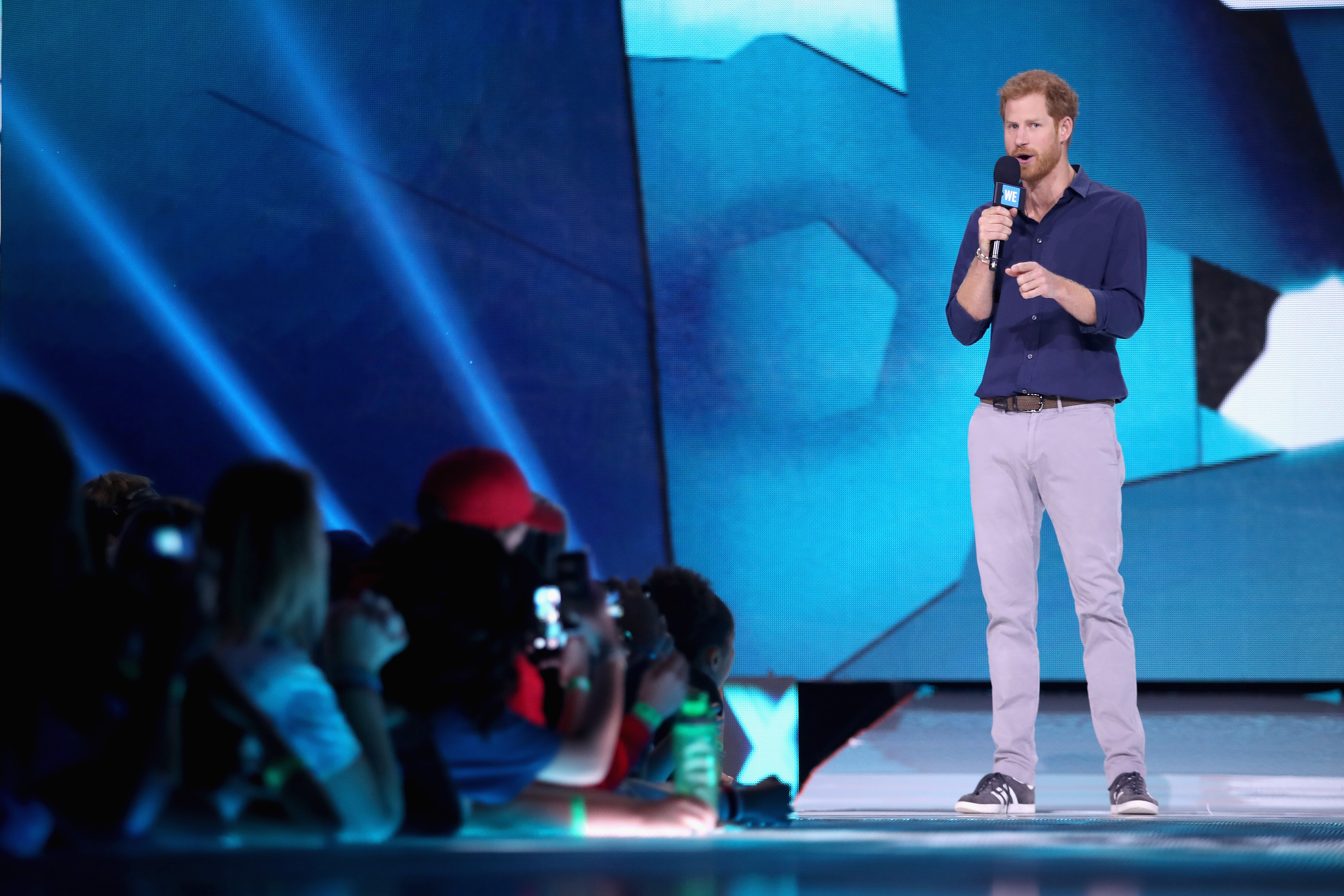 After Prince Harry visited Markke on the set of Suits, where she had her own personal protection officer, leading many to believe they're engaged already, he was spotted with another woman—a small child who stole his popcorn as he looked on in mock reproach.
Prince Harry was sitting with David Henson's wife Hayley and their daughter Emily during the volleyball finals and their snack sharing moment went viral, much like Prince William's dad dance moves that notoriously inspired a rap song. Prince Harry's comfort with the child was quite expected, as he's expressed how much he wants children of his own.
While in town, Prince Harry also stopped by to chat with a group of students in an impromptu Ted-type talk, where he encouraged them to put their iPhones down. "It's more important to look up from our phones, to get out into our communities, and to take real action, to stand up for what you believe in," he told the students. "I promise you, that I will work to do everything I can to support you; to create a platform where your voices can be heard and your ideas taken seriously," he said.
While the Games are almost over, they're not quite done yet. The Closing Ceremony on September 30 will feature performances from Bruce Springsteen, Bryan Adams and Kelly Clarkson. Perhaps Prince Harry and Markle will announce their engagement while Bruce plays on…