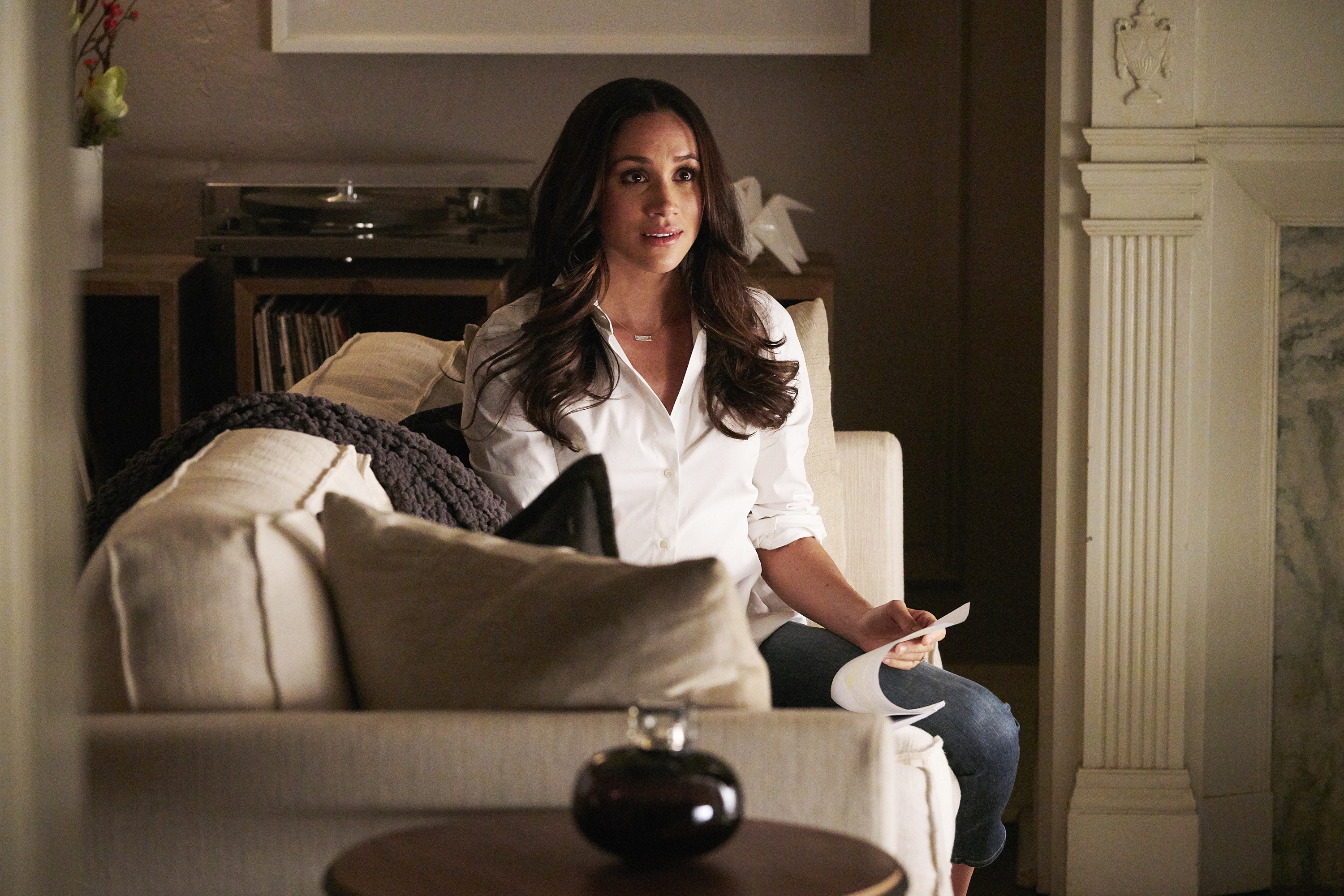 Meghan Markle might be calling England home sooner than you think. The current Toronto resident is rumored to be plotting her big move, now that she has no way to get around the city where she's currently filming, since the actress canceled her contract with Audi a few months ago. That news has lead to murmurs that she's preparing to jet soon.
Rumor has it, once in England the pair will live together in Prince Harry's Kensington Palace digs. It's entirely possible they'll announce a top secret engagement before shacking up on royal property.
Markle is committed to filming Suits until Christmas, but after that, her future is unclear. You might not watch Suits, but much like The Big Bang Theory, the rest of the world does. The show was the second highest rated cable show this summer, sitting directly behind a little HBO dramedy called Game of Thrones.
Suits already hit its 100th episode and is preparing for a spinoff, but the show doesn't exactly make for water cooler fodder. As of now, there's no eighth season confirmed.
If there's no next season on Suits, Markle could always return to her life as a lifestyle blogger. When "The Tig" was still up and running, the actress was part of an Audi VIP program, where she posted many Instagram photos with her beloved vehicle. While she paid for the car, it's believed she did quite a bit of #sponcon for the brand for a lower rate.
But all that 'gramming came at a cost. Her car became immediately recognizable to the paparazzi who followed her after her relationship with Prince Harry became public knowledge. Now, she's being chauffeured to and from work, like a true princess. If only Prince Harry would drive her himself…
The car would be particularly notable if Markle was driving it to pick up her beau at the airport, as he should be in town any day for their first official appearance at the Invictus Games.