When the first official photos of Prince Harry and his girlfriend Meghan Markle surfaced, they were a bit shocking—and not just because there were finally pictures where you could see both parties together clearly, instead of their usual routine of hiding underneath beanies and behind heavily tinted car windows. It was surprising because the pair was exhibiting PDA, something most royals don't usually show.
Of course, the only other British royals who would be likely show some kind of PDA would be Prince William and Kate Middleton, as it's less than likely Queen Elizabeth would be spotted embracing anyone, unless its her collection of corgis and dorgis, and Prince Charles isn't exactly the warm and cuddly type.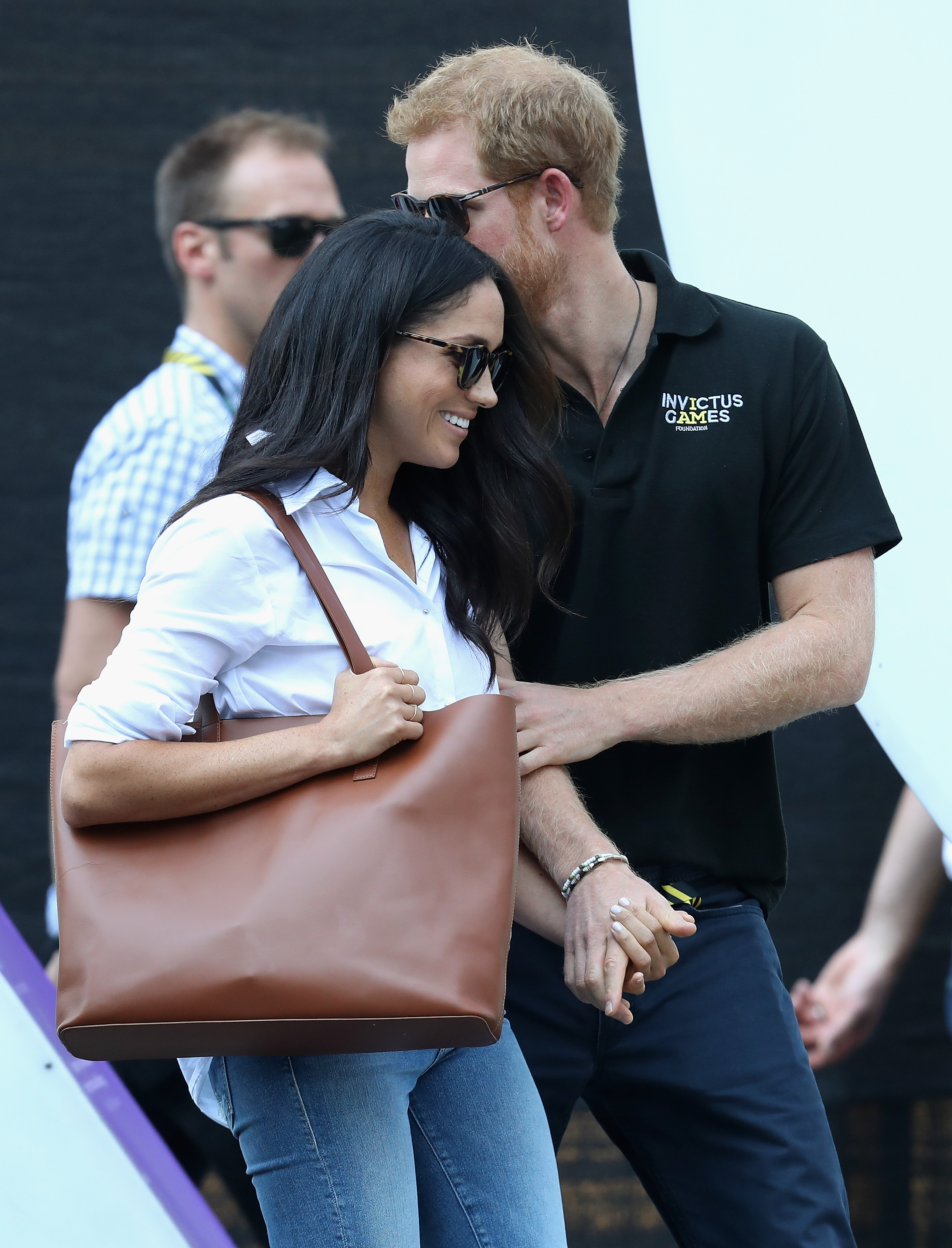 But Prince Wills and Kate Middleton are rarely spotted getting up close and personal, and it's not because their two children (with one on the way) mean that they've settled into dull married lives.
The pair refuses to engage in PDA because when they're caught on camera, it is almost always on royal business. And you wouldn't exactly want to kiss or link arms with a significant other at work, would you? We certainly hope not…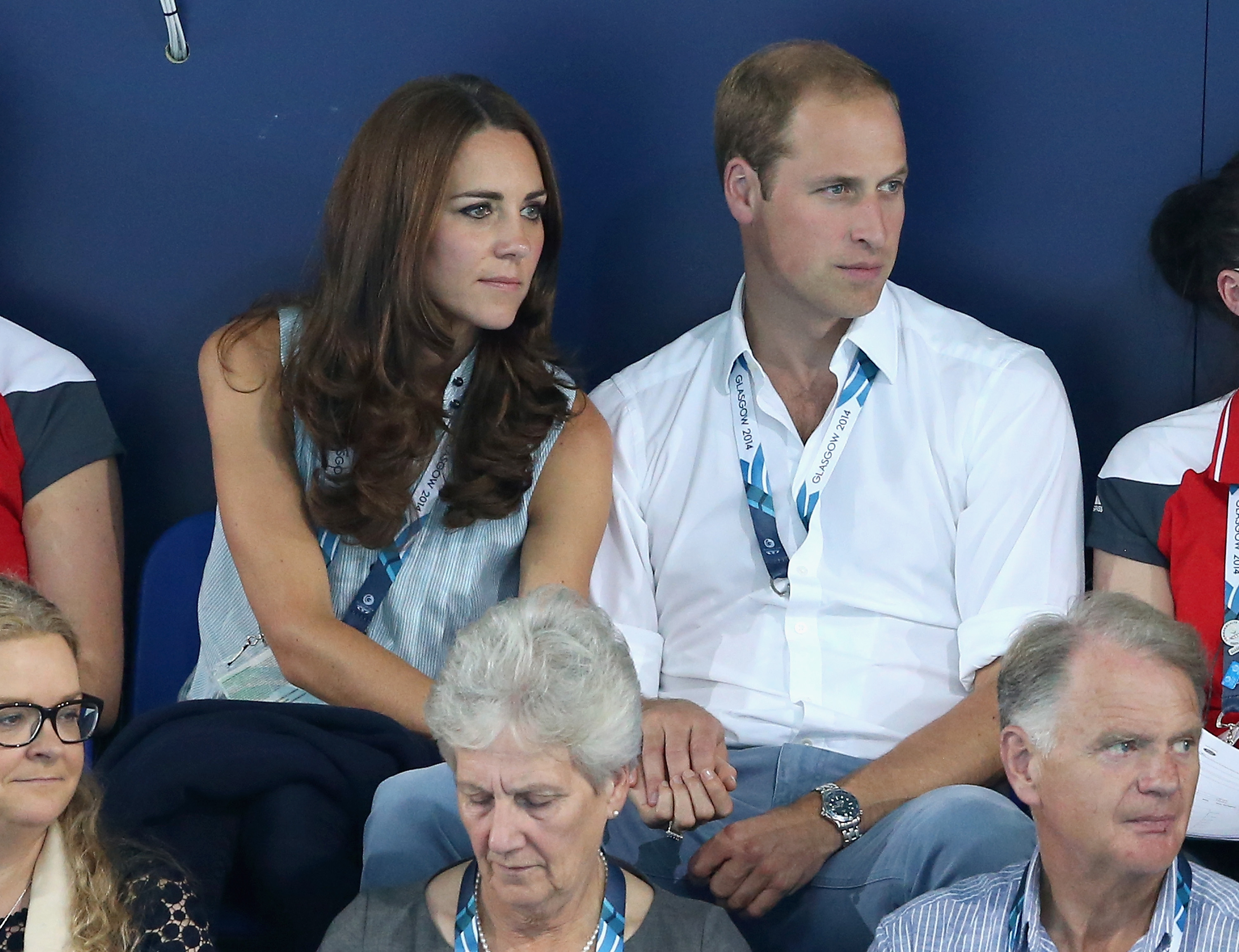 According to the Daily Mail, the younger royals (not including Prince George, of course, who notably clutched his father's hand on his way to his first day of school) are taking their etiquette cues from the Queen, who's never been one for public displays of affection. As they're most often snapped on official business in her name, it would be disrespectful to treat their regal engagements like a middle school dance. As the Invictus Games were founded by Prince Harry, they are entirely his own, meaning he can behave in any way he sees fit.
Prince Harry grasping his girlfriend's hand certainly sends a message. If they aren't secretly engaged yet, or already living together, they will be soon enough…and only time will tell if they'll continue to hold hands in public. Perhaps the actors playing them in the sitcom based on their lives will show a bit more PDA.