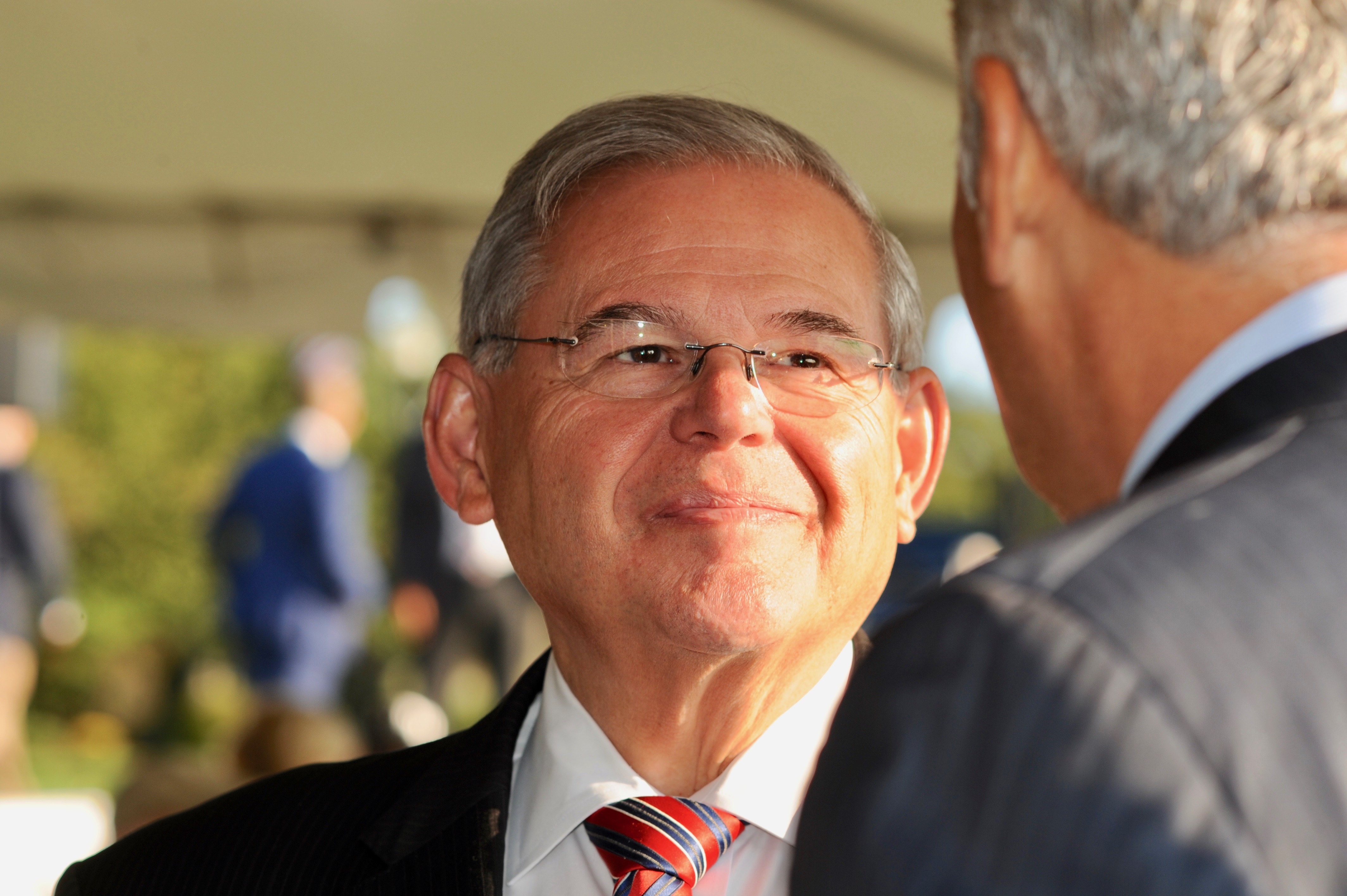 NEWARK – Prosecutors arguing the federal corruption trial of U.S. Sen. Bob Menendez said on Wednesday that the senator purposely failed to report flights taken on co-defendant Salomon Melgen's private jet in 2008 and 2010.
As per U.S. law, senators are required to fill out annual disclosure forms detailing gifts valued at over $335. While Menendez does not deny that he accepted flights on Melgen's jet, he used personal funds to pay for two of the six trips –valued at over $58,000– after a Washington Post report questioned whether the flights met the criteria for disclosure. Menendez repaid Melgen in 2013 after the senator said the lack of payment had been "brought to my attention," according to a CNN video presented as evidence on Wednesday.
The government's case alleges that flights like the ones taken by Menendez were bribes from Melgen, a wealthy Florida eye doctor who they say wanted the senator's help securing his own interests. Prosecutors argue that despite a personal friendship between the two, there was a corrupt agreement.
Three trips are still unrepaid. Another trip was taken as part a campaign flight and qualifies as a campaign contribution.
But, according to Menendez attorney Abbe Lowell, the picture the government paints leaves out the critical detail that Menendez self-financed many trips to the Dominican Republican to visit Melgen, stretching as far back to 1998. The government's case begins in 2006 and concerns the six flights but Lowell demonstrated that Menendez visited the Dominican Republic 28 times, not just the six trips covered in the indictment.
The trial so far has been marked by disagreements over what evidence and questioning is permissible in court. On Wednesday, prosecutor Monique Abrishami accused Lowell of trying to "confuse the jury" by mentioning that exceptions are sometimes made on disclosure records even though those exemptions do not eliminate the need to first disclose any gifts. Lowell denied that was his intent behind the line of questioning.
There has also been a disagreement between attorneys about whether Melgen could be qualified as a "constituent" of Menendez's despite his Florida residency. Earlier in the trial, Judge William H. Walls said that a constituent was "a resident of a political district of which the person under consideration is the elected representative," but asked both sides to submit briefs with their positions.
On Wednesday, the defense filed documents with the court claiming that Melgen could qualify as a constituent because the word has no definition in U.S. law. They argued that the jury should decide whether Melgen was Menendez's constituent.
The trial will continue on Monday Sept. 25.