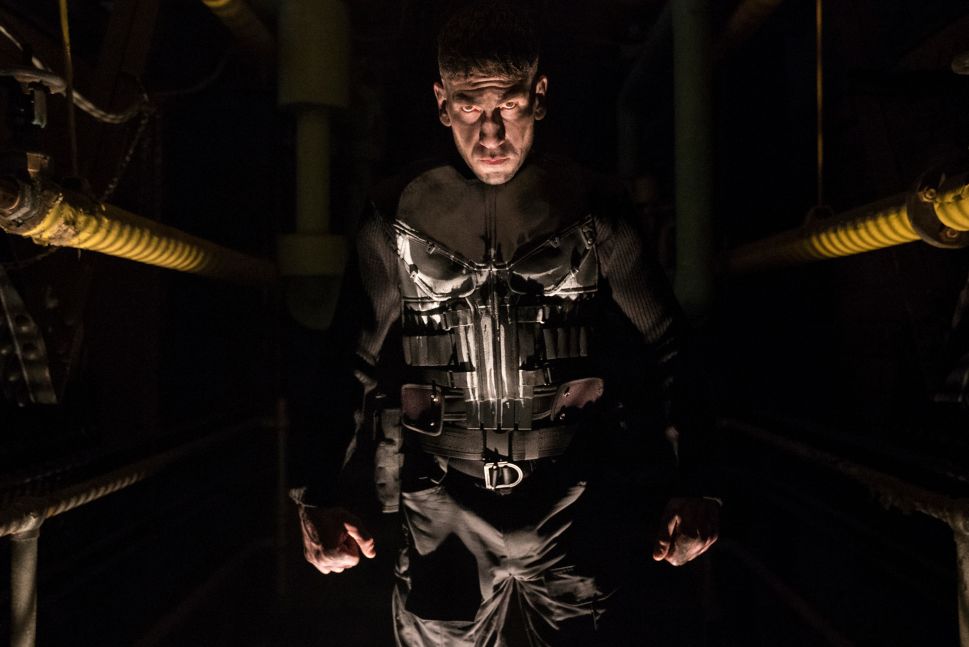 Dark and gritty didn't work out so well for Warner Bros. and the DC Extended Universe because Zack Snyder lost track of the characters in his ambitious and not wholly without merit attempt to do something different. But the dark and gritty route has worked relatively well for Marvel when it comes to their uneven but solid Netflix properties. Recently, The Punisher star Jon Bernthal told EW that his upcoming spinoff series will be the most hardcore of all.
"During this show, nobody is who they appear to be," he told the outlet. "This season is much darker as it goes, it gets darker and darker and more visceral. The show takes you on this journey of Frank becoming more and more human again and then shutting off and shutting off and going back to what works for him, and the place where he kind of belongs, and I think that's a place of solitude and of darkness and destruction. It's going to get into as dark and as brutal a place as you've ever seen in the Marvel world, I can promise you that."
Based on this new clip from the show, Bernthal wasn't messing around.
This is some full-blown John Rambo guerilla warfare shit right here. Armed with just a knife, Frank Castle is methodically taking out well-armed soldiers one-by-one with stealth and practical precision. In others words, this is the most badass teaser we've seen in the superhero world yet. The character is a cold-blooded killer who uses his lethal skills to dispose of bad guys. Naturally, the series would have to feature some brutal violence. We still have no official word on what The Punisher's plot will be about, but Daredevil season two suggests it will delve into Castle's military background and family life. And there may just be some super cool assassin forest deaths.
But can The Punisher avoid the same issues that have plagued other Marvel Netflix properties? To date, each individual series has struggled to effectively fill a full 13 episodes, with shows routinely dragging in the latter third and becoming too over the top even for comic book standards. Hopefully, The Punisher crafts a throughline that keeps a focused narrative throughout its run. Or, you know, it could just feature endless scenes like this and we'd be totally cool with that too.