Rihanna is just the gift that keeps on giving.
This year alone she's launched the fourth season of Fenty x Puma, with help from a wild BMX show, and just last week she launched her makeup brand Fenty Beauty, which has already sold out it's darkest shades and garnered rave reviews from people with albinism.
Now, it appears that Rihanna is looking to quench real thirst, in addition to fashion thirst. On August 10, the artist quietly filed a new trademark for Fenty Estates Wine and Sprits Company. According to Trademarkia, the trademark was updated earlier this month and will be processed by early next year, so in 2018, fans may be able to enjoy a overflowing glass of Fenty wine. Coming from the singer who has made a glass of wine one of her go-to accessories—even after departing a restaurant—this new business venture seems like a perfect fit.
Fans have been drooling over the news since Twitter fan account, @fentyy, noticed it and broadcasted it on the social site. They let their followers know, "[t]his is not a drill."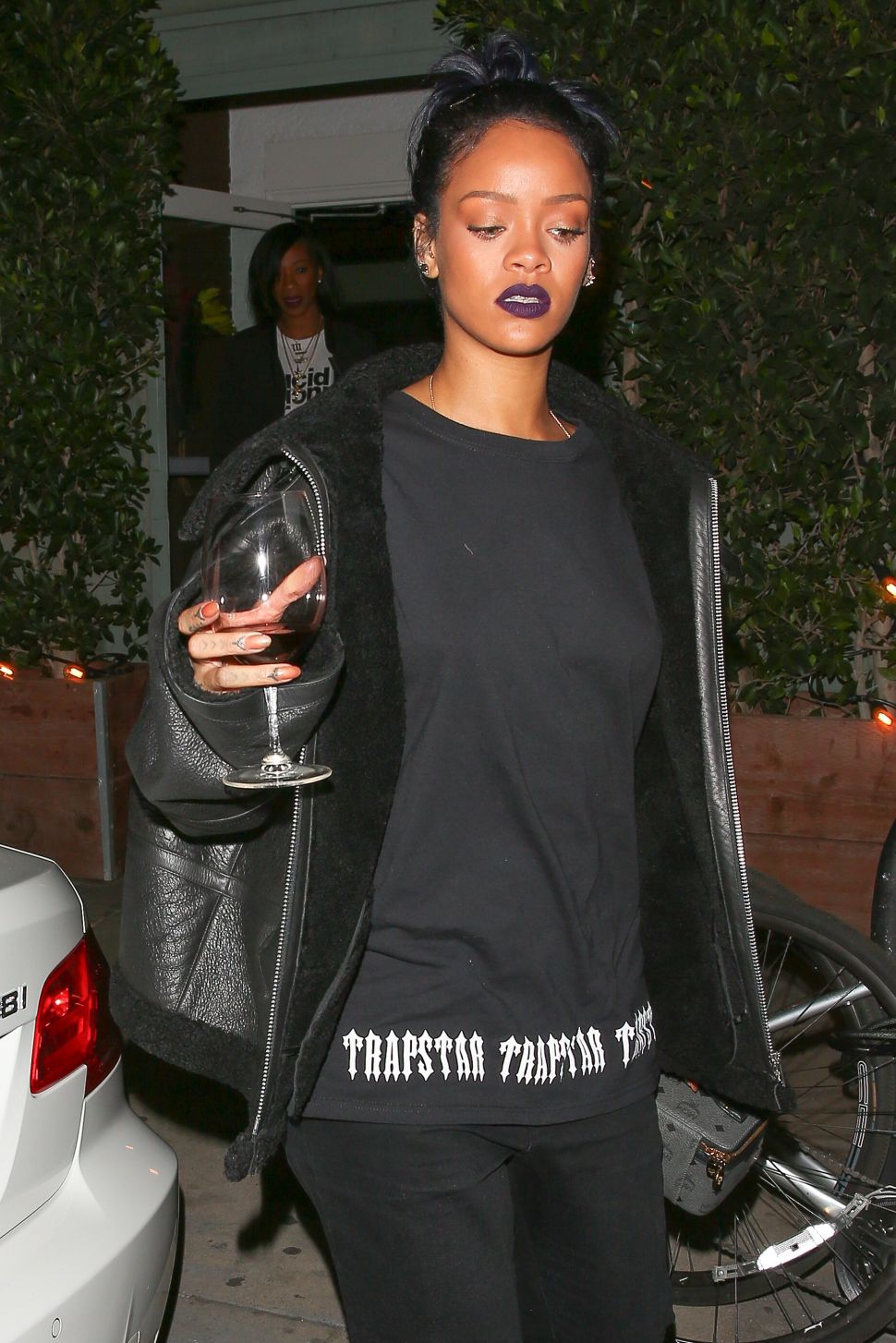 The fan account discovered the trademark while searching for a rumored skincare trademark, also found on Trademarkia. Yes, Rihanna is launching a skincare line, called House of Fenty, in addition to wine. The skincare range will contain "cosmetics, non-medicated skin care preparations; namely: creams, lotions, gels, toners," according to the trademark.
Rihanna is no stranger to the world of business and knows how to produce what her fans want. Now on her fourth season of Fenty x Puma and having just debuted Fenty Beauty, she has sold out products in both collections, within hours of their release. She's also busy with other ventures, such as her her latest collaboration with Stance socks—adorned with some of her best looks of all time—and she is also committed to her international roster of charity work.
If you've come across any of Rihanna's products, you know she doesn't do anything halfway. Pictures of her sneakers and makeup have broken the internet on several occasions, and we don't expect Fenty Wine to do anything less.