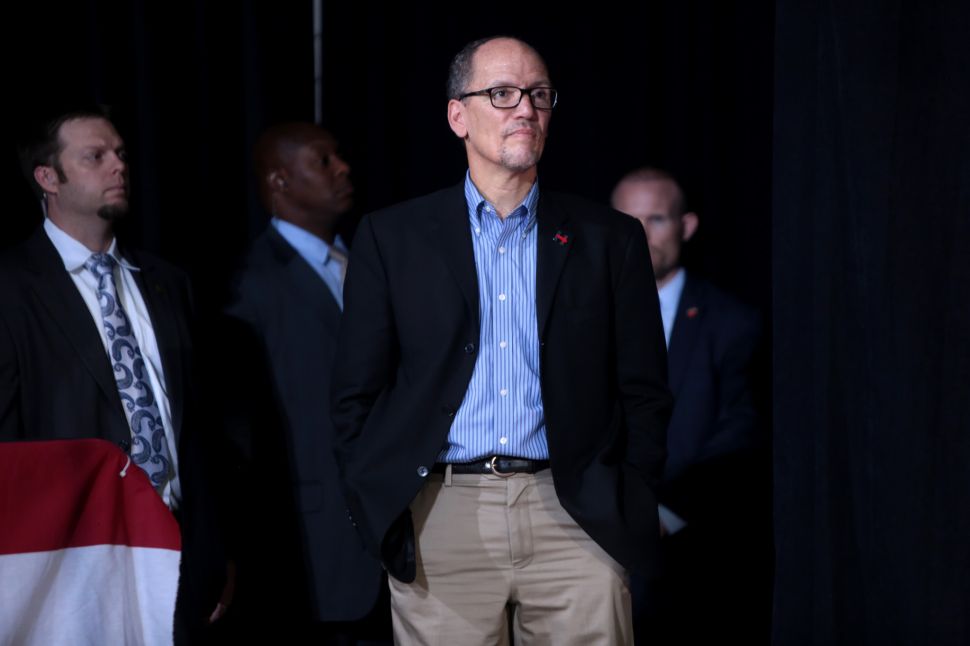 Despite DNC Chair Tom Perez's dismissal of the issue, the organization's fundraising is plummeting under his leadership. In the month of August, the DNC only raised $3.8 million. In contrast, the RNC raised $7.6 million, almost exactly twice as much. The DNC has $4 million worth of debt, whereas the RNC has no debt. Worse yet, the RNC has $45.8 million in cash on hand, and the DNC has just $6.8 million. August is not an anomaly; it's a sign of a continuing trend. July 2017 was the DNC's worst fundraising month since January 2009. In June, the DNC didn't fare much better, and the organization posted fundraising lows in April and May unseen in nearly a decade for those months. Between January and July 2017, the RNC out-raised the DNC in small donations by $12 million, an embarrassment for a party that claims to represent working, middle class, and low income voters.
Tom Perez hasn't expressed concern about this worsening problem, even though solving it is critical to the party's success in 2018. Earlier this month, Perez accepted a teaching job at Brown University, despite the fact that when campaigning for DNC chairman he promised to make it a full time position.
In addition to abysmal fundraising, the DNC is still plagued with the same issues that drove the organization into the ground during the Obama administration. The DNC Unity Reform Commission has yet to come up with any solutions to the issues that fractured the party in the 2016 election. The issue of superdelegates will likely continue to cause concern in 2020 because party insiders' influence has not been curbed. The ban former DNC Chair Debbie Wasserman Schultz lifted on donations from lobbyists and PACs during the primaries to help the Clinton campaign fundraise has not been re-enacted, nor has it compensated for the DNC's own fundraising woes. Further, angering progressives and Bernie Sanders' supporters, Perez appointed several former Clinton staff members and loyalists, who remain as out of touch as they were during Clinton's campaign.
Instead of addressing these issues in a meaningful manner, the Democratic Party is hoping Barack Obama's appearance at a Washington D.C. fundraiser later this month will fix everything. But instead of courting donors at fundraisers, the Democratic Party should be embracing Bernie Sanders' progressive policies, which are proving to have mass appeal among voters. But to fully do this, the DNC would have to sever ties with the lobbyists and donors who run the party, which establishment leaders like Tom Perez don't have the political will to do.