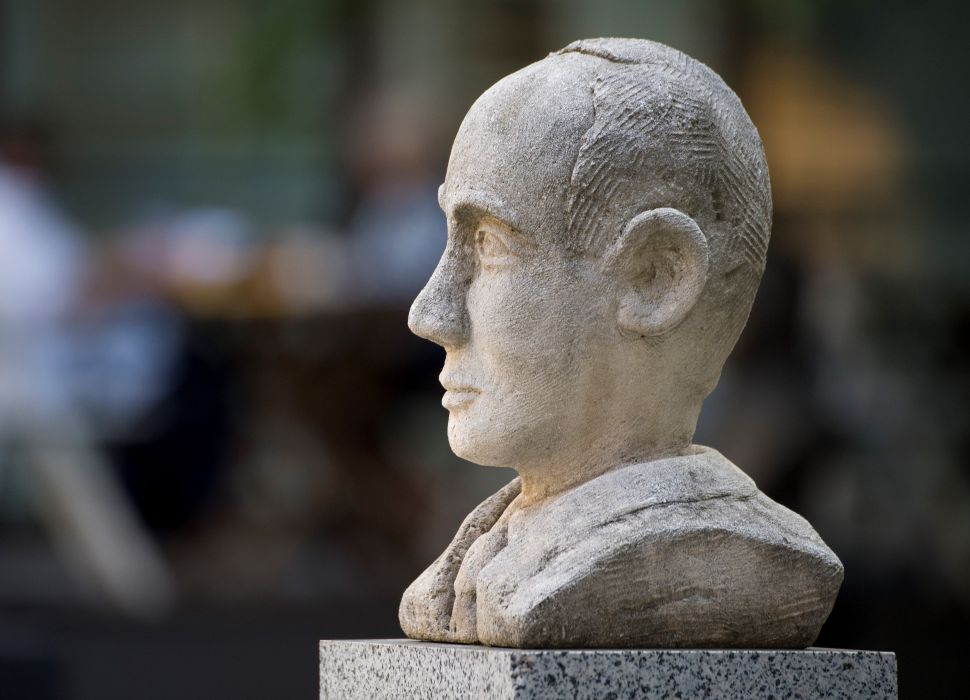 Raoul Wallenberg, a Swedish playboy turned diplomat stationed in Budapest during the Holocaust, was a hero, but we don't know anything about his death because the Russians—who do know—refuse to spill the details. A Russian court just rejected a request by his family to open the file, which would finally provide closure.
During the Holocaust, Wallenberg handed out Swedish papers to Jews as they were crowded into the infamous cattle cars herding them to concentration camps, crematoria and death, ultimately saving more than 20,000 Hungarian Jews. He sped them away in Swedish diplomatic vehicles while Nazis and members of the Hungarian Arrow Cross shouted and pointed their guns at him. But Wallenberg would not yield.
Likely no one who knew the young Raoul Wallenberg expected greatness. He was an aimless playboy, the son of a very wealthy banking family, but he found his calling when he arrived in Budapest as a Swedish diplomat tasked with figuring out how to save Jews.
Wallenberg went straight to work. He rented 32 buildings in Budapest and turned them into safe houses for Jews. He flew the Hungarian flag outside his buildings and gave them interesting but innocuous names. One was called the Hungarian Reading Room, another was labeled the Hungarian Library, and another became the Hungarian Cultural Center. All 32 buildings were protected under the sovereignty of the King of Sweden.
He was last seen on January 17, 1945. At that time, the German army was in retreat and the Soviets had just conquered Budapest. Wallenberg intended to give the Soviets an update on the whereabouts of the Nazis when he was officially called to the office of Soviet General Malinovsky in his headquarters in Debrecen. In its February 18, 1947 edition, one month after his disappearance, Time Magazine published his last words: "I'm going to Malinovsky's…whether as a guest or prisoner I do not know yet."[
It is essential for his family and for all of humanity to know the truth about what happened to this hero.
According to one popular rumor, Wallenberg was murdered on his way to deliver his report. A Soviet report from July 1947, released in February 1957, claims that Wallenberg died suddenly in his cell in Lubyanka prison in Moscow. Another version is that he died after being poisoned. For a while, there were also rumors that he was alive in Siberia. I vividly remember, while on a trip to Russia (then the Soviet Union), people telling me that they heard his name when they had been incarcerated in Siberia.
In 2000, another Russian official report purported that Wallenberg was executed by firing squad in Lubyanka prison. Is that the truth? Is any of it true? We just don't know.
Finally, in October 2016, the Swedish government declared the death of Raoul Wallenberg without evidence. By then, Wallenberg would have been over 100 years old, and there is no possibility that he would still be alive. His family was able to settle his estate, but they have not given up their quest for the truth.
The family is appealing the Russian court decision.
Micah Halpern is a political and foreign affairs commentator, author the "The Micah Report," and host of the weekly TV show "Thinking Out Loud w Micah Halpern." Follow him on twitter: @MicahHalpern