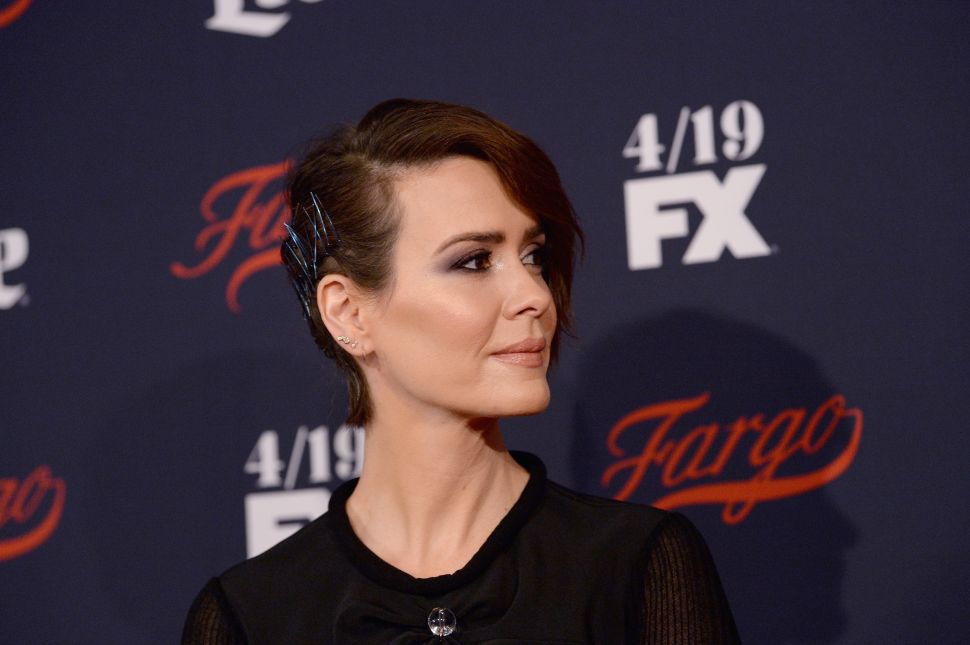 Listen, we understand that nostalgia sells and that audiences love new stories draped in the cloak of familiarity. In the case of Netflix's Fuller House, it's comforting if not a bit mind-numbing. In the case of FX's Fargo, it's downright amazing. But was anyone really clamoring to know the origin story of the twisted Nurse Ratched from One Flew Over the Cuckoo's Nest? Great book, great movie, but can we really not do more than roll Ken Kesey over in his grave?
Admittedly, this project has some serious talent behind it. The new drama series comes from uber-producer Ryan Murphy and stars annual Emmy contender/national treasure Sarah Paulson. As we saw with American Crime Story: The People v O.J. Simpson, Muprhy and Paulson can flip an overly-familiar story into something fascinating. But we were surprised when Deadline reported that Netflix (NFLX) had nabbed Ratched after a serious bidding war that included Hulu and Apple. The two-season, 18-episode series is expected to begin production in mid-2018, with Murphy directing the first episode as is customary for his projects.
We'll say this about Murphy, the guy is completely unafraid to take risks. As he's done before, the showrunner is betting big on a green writer, Evan Romansky, who only recently graduated from film school. Then again, Murphy has proven time and time again that his Godfathering skills anchored by Paulson's sheer awesomeness is a winning combo. Still, we can't help but feel a little…underwhelmed by Ratched.
Per Deadline: "Ratched is an origins story, beginning in 1947, which will follow Ratched's (Paulson) journey and evolution from nurse to full-fledged monster. The series will track her murderous progression through the mental health care system."
Hopefully, this retroactive origin story is more Caesar in the new Planet of the Apes trilogy than Anakin in the Star Wars prequels.