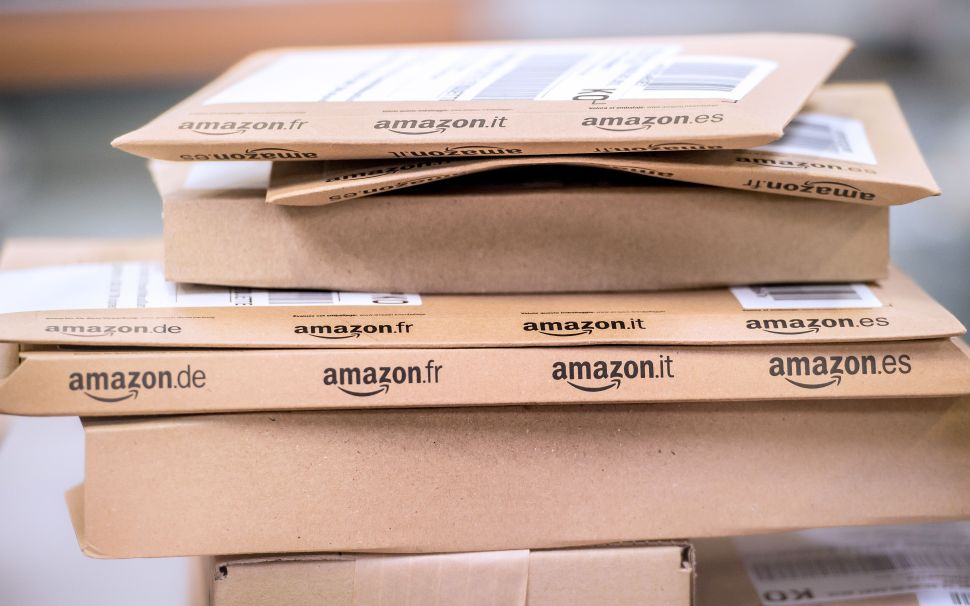 I love retail as an industry but I loathe shopping. As I was walking through the overwhelming, labyrinthine sections of Bed Bath & Beyond on Sunday, looking for a set of toothpaste tube squeezers (because I also hate when toothpaste tubes get squeezed from the middle), I muttered spitefully, "Not being able to find something in five minutes inside a store is why I buy things online." I eventually found what I was looking for, paid $3 for my pack of two squeezers, then went outside to check how much my convenience buy on Amazon would have cost. The difference? Two dollars and twenty cents. I would have paid 73 percent more if I had decided to pay for the convenience of not wandering through a store for fifteen minutes.
Convenience premiums don't end at being able to search for a specific product and get it delivered to your doorstep hours later. They also include auto-replenishment options. Many brands in the Estee Lauder portfolio, including Aveda and Origins, offer customers the opportunity to set up recurring deliveries for specific items, and Amazon (AMZN) launched its Subscribe and Save program a decade ago.
For those who aren't familiar with Subscribe and Save: Amazon has a number of household staples that it offers at three price points: one price if the shopper is making a one-time purchase; a second, slightly lower price if the shopper will commit to subscribing to that product and buying it at regular intervals; and a third, 15 percent lower price if the shopper manages to stack up five Subscribe and Save subscriptions in one monthly delivery.
To use an example from my own shopping: We go through sunblock at a brisk pace and experience has taught me that sunblock sticks are the only things that work for our whole family. A three-pack of Neutrogena Cooldry Sport Stick Broad Spectrum SPF 50+ sunblock sticks cost $21.45 as a one-time purchase, or $20.37 as a Subscribe and Save buy if I'm just getting them as one monthly subscription item. When I grouped the sunblock with four other subscriptions, however, I paid only $18.23 for the three-pack. Since the cost per unit was $6.07—four dollars less than the price check I did on the same sunblock stick in my local Target and CVS stores—I got a deal.
Well, this time. Amazon's prices aren't set in stone—a fact the media covered extensively last summer—and so every time any Subscribe and Save item is up for delivery, the recipient has to check the price to see whether it's still worth it to purchase from Amazon. This somewhat beats the purpose of the set-it-and-forget-it method of delivery.
I'm the type of person for whom a $2.20 difference in toothpaste sets off a monologue that begins something like: "It's a 73% rise in a product's price! It's the principle of the thing!" But the whole point of Subscribe and Save is actually not the discount from Amazon's regular, highly erratic list prices. The whole point is that, for customers, a retail model of set-and-forget means they're not spending time restocking the same item at regular intervals. On the flip side: for Amazon, Subscribe and Save means that the customer has to go out of her way to stop spending money. It's got convenience—or inertia—on its side.
So what? For retailers, having a customer's payment information on file and having a license to keep charging them for a product is the holy grail. Customer retention is thought to be far, far cheaper than customer acquisition—estimates range from five to 25 times more expensive to get a new customer than to keep a current one happy—and if a company can keep that cheaply-held customer shopping repeatedly, so much the better.
I just spent a few paragraphs looking at the frictionless slide into repeat sales courtesy of Amazon's Subscribe & Save feature, but it's also worth examining how the Amazon Dash buttons provide another no-effort way to keep buying the same thing without noticing the price. All these pre-set subscription sales add up—Amazon made $1.4 billion in subscription-services revenue last quarter. That's more money from subscription sales in three months than many retailers make in a year.
Who cares? Other retailers that want in on the "Give us the money that comes from customer inertia" gravy train.
Amazon has already used a decade worth of Amazon Prime shipping and offerings to train Prime Members—and more than half the households in the U.S. will have at least one Amazon Prime member by the end of this year—to think of Amazon as its first stop in shopping. It's been laying the groundwork for shifting shopping patterns for quite some time.
I've already referenced how some personal care companies are also doing replenishment services (usually, the incentive for delivery includes free shipping), but it might be useful to look to meal services, which also have a business model based on replenishing repeatedly consumed items (in this case, dinners) via regular deliveries. Blue Apron loses 72 percent of its new customers by the six-month mark, and a report in Fast Company last year saw research that estimated only ten percent of customers at Plated, Hello Fresh and Blue Apron stayed past six months. Note, however, that analysts aren't willing to count that business model out. And—if you look at where Amazon's been directing its attention lately—they're wise not to conclude there's money to be made there for a company that can absorb the early customer-retention costs. Or for a company that's already trained its customers into coming to them first.
So maybe other companies that want to try and adopt the passive-subscription model might take a look at the subscription-box retail model. There are already subscription box-retailer partnerships—Target is teaming up with pet-centric Bark Box and Walmart is rumored to be looking at buying Birchbox—so expect to see more effort from retailers at all levels to try and get you to consent to spending regularly and automatically.
Want more? There's a whole archive of So What, Who Cares? newsletters at tinyletter.com/lschmeiser. In addition to the news analysis, there are also fun pop culture recommendations.