Scott Disick has been trying to find someone to take over his Calabasas house for months. Now he's trying to rent it—scroll through to see inside.
Zillow
He bought the house in January 2016.
Zillow
He promptly tried to flip it just six months later.
Zillow
It seems the cars aren't included in the rental price tag.
Zillow
The movie theater has a full film set up, complete with a projector and massive screen.
Zillow
The closet looks to be one of the parts of the home Disick actually used.
Zillow
There are marble fireplaces.
Zillow
Lots of marble in the chef's kitchen.
Zillow
Sliding glass doors open to the outside, creating an airy, indoor-outdoor living plan.
Zillow
There's a full game room.
Zillow
The house is in the Kardashian-beloved Calabasas neighborhood
Zillow
There's a fully stocked wine cellar.
Zillow
The Cape Code style house was built in 1968.
Zillow
One of the total of seven bedrooms throughout the house.
Zillow
The bathroom is bigger than many a bedroom.
Zillow
Scott Disick really, really doesn't want to spend time in his Calabasas bachelor pad.
The reality star purchased the Los Angeles home shortly after breaking up with Kourtney Kardashian—he doled out $5.96 million for the house in January 2016. He then tried his hand at flipping it for a quick profit just six months later, when he listed it for $8.8 million with Compass broker Tomer Fridman. He subsequently lowered the price tag a tad, to $7.88 million, but alas it would seem he was unable to find an interested party.
But Disick is apparently determined to find someone else to reside in the two-story home, as he's listed the 8,110-square-foot Hidden Hills property as an extravagantly priced rental—it's asking $60,000 a month.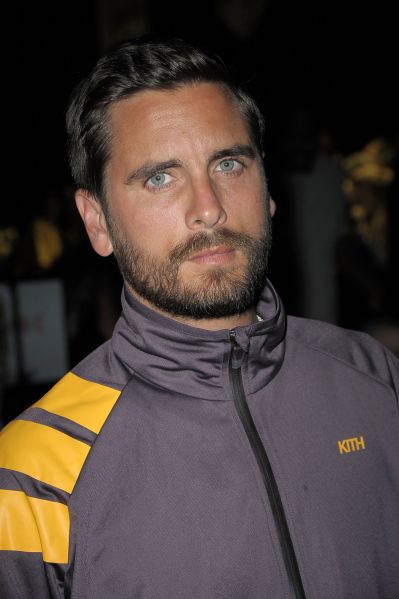 Disick is apparently quite the interior design and real estate fan—he went through a brief Instagram phase of exclusively posting home and design inspo that closely resembled a Pinterest board. The home isn't exactly oozing personality, though—it's perfectly nice, and surely expensively decorated, but it all looks rather standard and ready for the next occupant. That is, except for the plethora of flashy cars in the driveway and the over-the-top closet filled with as many shoes as a store.
The seven-bedroom, 6.5-bathroom house is on a private cul de sac. The Cape Cod-style home was built in 1968, and inside, there are marble fireplaces, custom window treatments and wide plank wood floors in the house, and the chef's kitchen has a double marble island.
The master suite has its own fireplace, custom closets and a private balcony. The home theater has a projector and a 12-foot screen, and there's also a wine cellar and a game room. Sliding glass doors open to the outdoor space, which includes a patio, pool and spa.
Perhaps he should ask Kendall and Kylie Jenner for tips on how to find a buyer—both of the sisters managed to offload their own Los Angeles properties rather easily this summer.