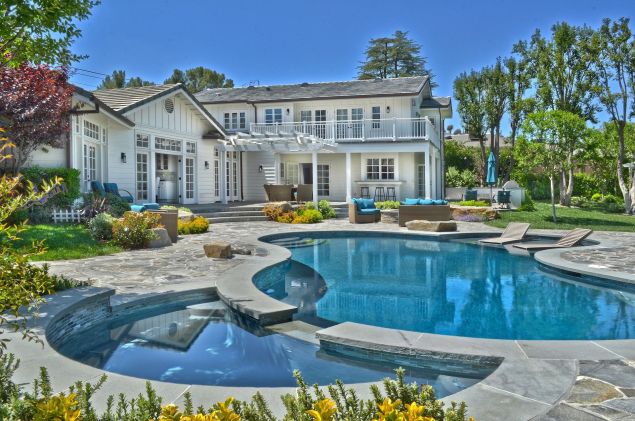 Instagram queen Selena Gomez currently lives in a four-bedroom, four-bathroom Studio City home, which she bought in May this year for $2.25 million. But before she moved to her present-day residence, the pop star and 13 Reasons Why producer lived in a six-bedroom, 7.5-bath mansion, in Tarzana.
Gomez sold her starter home to Golden State Warriors shooting guard Nick Young in 2014—Young, who was then dating Iggy Azalea, paid $3.45 million for the 6,630-square-foot house. The then-couple used the home as a joint residence; they broke up over a year ago, and Young subsequently listed the house for $3.6 million.
The home includes a fenced-in basketball court, outdoor kitchen and a swimming pool, according to the listing shared by Compass brokers Kofi Nartey and Trevor Lambright. There's also a customized guesthouse was apparently converted into storage space for Young's extensive collection of shoes.
Alas, none of that managed to fetch a buyer willing to dole out Young's price point, as per The Los Angeles Times, the home has sold for $3.25 million. That's even less than the basketball star paid three years ago.
It's not that the house isn't perfectly nice—there's an oversized chef's kitchen, formal dining and living rooms, as well as a master suite with a separate seating area, plus a fire pit.
Perhaps the bad karma in the home was apparent—the rather messy break-up between Azalea and Young included Azalea alleging she caught her then-fiancé cheating on her using the security cameras installed in the house.