So let's say that Sen. Ted Cruz really was watching a porn video last night on Twitter—entirely hypothetically.
Here's what we know: Sen. Ted Cruz's verified Twitter account showed a "like" for this NSFW post from @SexuallPosts. Another account took a screenshot. Catherine Frazier, from his communications team, obliquely addressed the issue later on Twitter, seemingly implying that the Senator never viewed the video.
"It was a staffing issue and it was inadvertent," the senator told the Washington Post today. "It was a mistake." He also told reporters that he did not himself like the video.
Senator Cruz is a major legislator who opposes marriage or civil union rights for gays and lesbians and has written about his efforts to prevent the sale of sex toys in Texas as its solicitor general, as Mother Jones reported. In a brief on the issue, Cruz or staff in his office wrote, "There is no substantive-due-process right to stimulate one's genitals for non-medical purposes unrelated to procreation or outside of an interpersonal relationship." I think it's safe to say that Cruz is a long way from sex-positive.
He's also one of the more technically savvy politicians in the Republican party. This would be a surprising error for him to make.
But let's imagine, just for a thought exercise, that the Texan Senator really did give this porn video his approving digital nod. We reached out to some people in the sex industry to ask what they would say if they got a chance to talk to a major lawmaker after he or she had been caught enjoying other people's free expression in this particular manner.
"No one should be ashamed of watching porn, even if they do so hypocritically," virtual reality porn pioneer Ela Darling told the Observer in a phone call.
Cindy Gallop founded Make Love Not Porn, a site that sells videos meant to reflect real life sex. She wrote the Observer in an email that she would advise the senator that "we are all sexual beings, and the world will be a better place when people in positions of power like you—especially when caught in a moment of being sexual yourself—acknowledge that and let it inform better, kinder, more empathetic and more human political decisions."
Transgender porn star with Pink and White Productions, Jiz Lee, posted on Twitter:
"Politicians and other people in power watch porn but neither acknowledge it nor care for the people who create it," Lee wrote the Observer in the email, lamenting politicians who undermine the sex industry publicly while using it privately. "'Nothing About Us Without Us!' (Latin: 'Nihil de nobis, sine nobis') is a slogan used to express that no public policy should be decided by any official without the participation of members of the groups affected by it," they added.
Zoë Ligon's business has been stifled by the law. She runs the Spectrum Boutique, a sex toy shop in Detroit that operates online only, because local laws effectively disallow their sale from storefronts. As the self-proclaimed "Duchess of Dildoes," she has little sympathy for the senator's past efforts to prevent the sale of sex toys.
"I think that people with penises truly see themselves as more deserving of sexual pleasure, and being anti-sex toy can sometimes be loosely translated to being anti-female pleasure," Ligon wrote the Observer via direct message, adding that she, personally, "cannot orgasm without vibration."
She wrote that she would ask the Senator, "Are you more deserving of pleasure than I am? Than the rest of us?"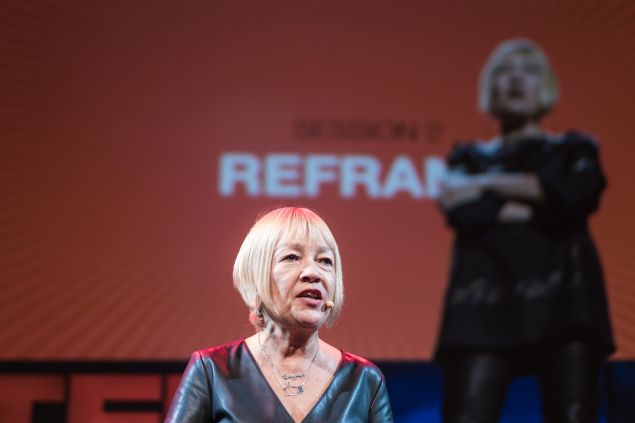 Darling said that it's not unusual for people who become pro-sex advocates to start off as hostile to pornography, sex work and anything but straight sex, that's why she doesn't see it as especially helpful to shame the Senator in this moment. But, if he was perusing Twitter's sexy side, "it would be great if he actually paid for his porn," she added.
Mercedes Carrera called herself one of the few quasi-conservative or libertarian porn stars. She doubted that Cruz's supporters would find it that alienating if he had enjoyed the video. "The conservative fan base is far larger," she said. "The conservatives tend to be more supportive of porn than liberals." Carrera created Operation: M.I.LF., an amateur site where she co-stars with U.S. military veterans.
She also doubted that Cruz really watched the video. "It's a mole hill that's been turned into a mountain," she said. Still, while the internet piles on Cruz, several of Carrera's colleagues pointed out that commentators have largely ignored three other players in the story: the video's three performers.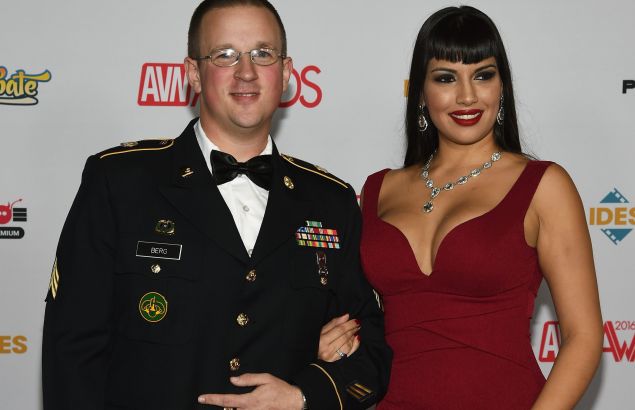 The video in question originally appeared on the site Reality Kings. It starred Cory Chase, Bruce Venture and Kacey Jordan. Here's a recap for folks reading behind firewalls: a woman walks into a house talking on her cell phone. She finds a couple having sex on the couch inside, but they don't see her. She ends her call and starts intermittently peaking at the couple while masturbating. The pair remain in the background, with the onanist voyeur in the foreground.
It's mild as today's porn goes, but there is a visible, erect penis in the video. For some dispositions, that's enough to make it "hardcore."
People in the adult industry noticed something else, though. The account that posted it isn't affiliated with the site that made it. As the sex industry moves from illegal to legal'ish, the state still undermines it, but these days that's usually more by failure to defend its rights. In fact, Carrera argued that winning Cruz over in his current role wouldn't do much good, because today the industry's problems are "not really a lack of legislation, but a lack of enforcement," she said.
The state's refusal to stand-up for the intellectual property rights of adult filmmakers is a major theme of Jon Ronson's podcast, The Butterfly Effect, which we previously reported on. Case in point, the Twitter account in question acknowledges in its bio that it doesn't own the content it shares:
Which raises the question: then why is the feed permitted at all?
On the blog of sex-tech entrepreneur and porn superstar Stoya, she defined "real porn" more by the indignities imposed by private and public policy on practitioners than by the production's depictions, writing:
It's only really porn when you wake up in the middle of the night worrying about a spelling error on the 2257 age verification documents. It's only really porn when you dread some kind of cop busting in demanding to see that paperwork.

It's only really porn when VISA gives you a hard time and AmEx won't even touch you. When you don't know when your bank account might be closed, much less have any chance of getting a small business loan.
In that light, it's no surprise that people in the business of sex are angry at lawmakers, making it all the more satisfying to mock anti-sex politicians. We feel that. We've done it, too.
But it's one thing to mock their public campaigns and another thing entirely when and if someone's private predilections get exposed. That moment of vulnerability might be the chance to secure—if not an ally—at least a truce.
At the same time, another easy joke could yield an even more determined enemy.