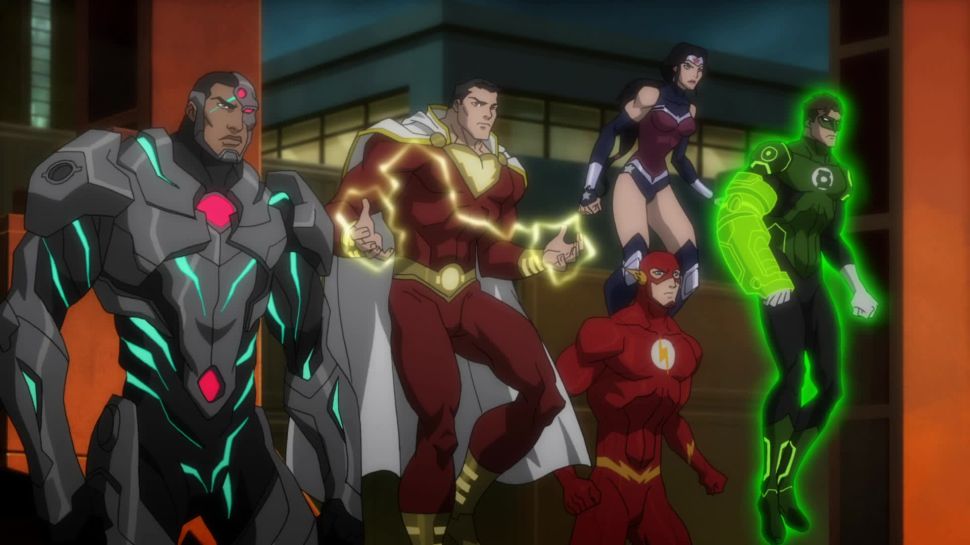 Following the box office success of Annabelle: Creation, director David Sandberg is beginning his work on Warner Bros.' superhero adventure Shazam. With Justice League bowing in November and Aquaman currently in (a difficult) production, Shazam is next in line in the DC Extended Universe—yes, even before Flash and Cyborg get their own solo features. However, the Shazam movie is still missing one pretty big piece: a lead actor.
Though there hasn't been much chatter on who WB is targeting, today comes a rumor report from The Hashtag Show, which has put together an impressive track record of superhero scoops. According to them, WWE superstar John Cena and Galavant actor Joshua Sasse are reportedly the frontrunners to play the super powered adult version of Bill Batson. The Hashtag Show also reports that there was a third "dark horse contender," but that he dropped out of contention.
For those who don't know much about the character, Billy Batson is a young kid gifted with magical abilities who can turn into a powerful hero by saying the word "Shazam." Yes, comics are definitely silly, but they're also a lot of fun. Just go with it.
Cena has successfully transitioned from WWE superstar to mainstream actor with small but memorable roles in Trainwreck, Sisters, The Wall and Daddy's Home. He was also recently cast as one of the leads in the Transformers spinoff Bumblebee. On top of all that, WB might view him eventually going against fellow former pro wrestling star Dwayne "The Rock Johnson"—who was cast as villain/anti-hero Black Adam in his own solo film—as an added value element.
Sasse is a lesser known name though he does star in ABC's Galavant and previously starred in The CW's No Tomorrow. He may not have as lengthy a resume as Cena, but studios haven't shied away from casting relative "unknowns" in big superhero blockbusters. It's a trend you can trace back all the way from Christopher Reeve to Henry Cavill.
Shazam is scheduled to hit theaters in 2019.