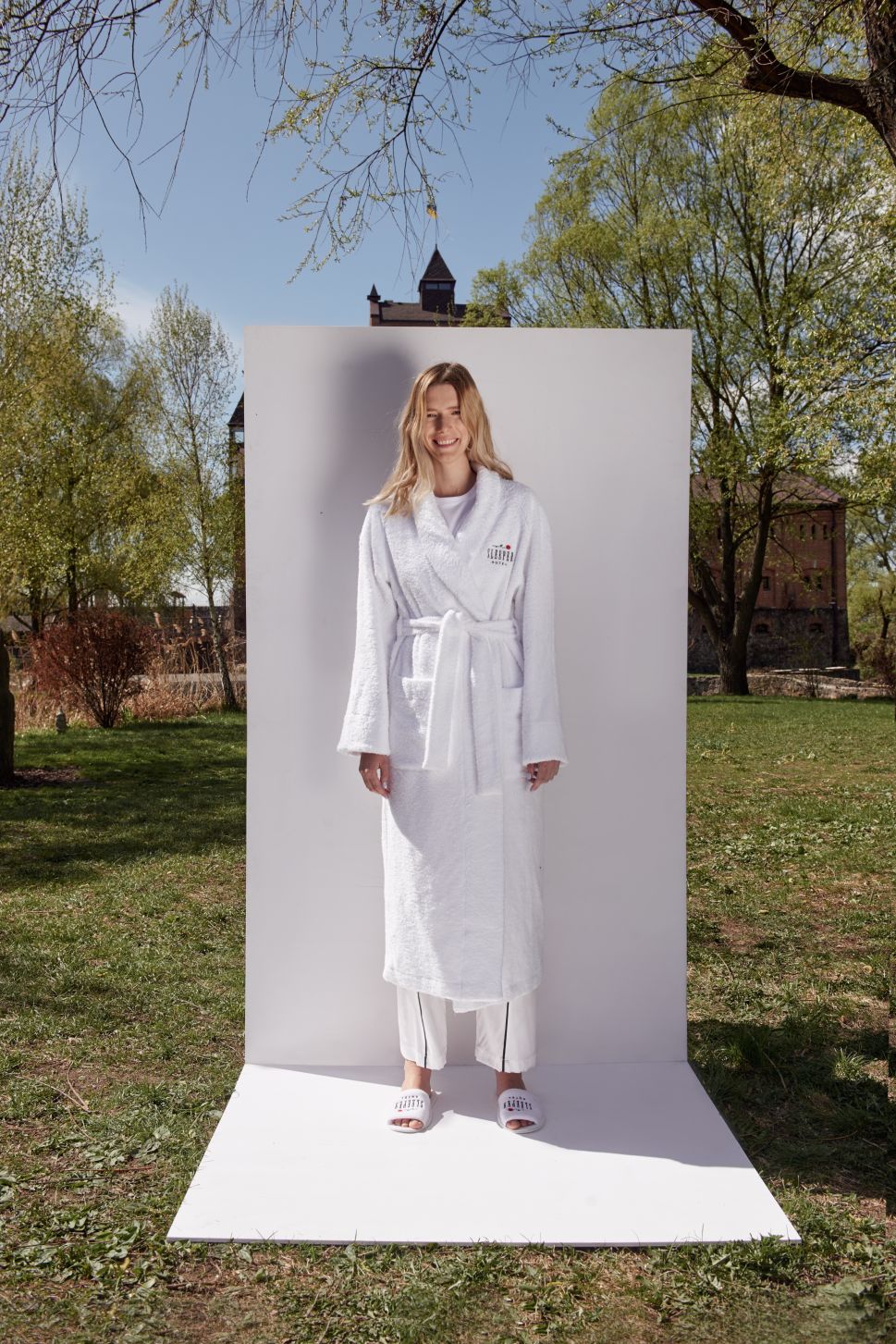 Asya Varetsa and Kate Zubarieva have turned sleeping into a fashion statement. The former fashion editors who founded Sleeper, a Ukraine-based pajama brand, have garnered quite an impressive following for their delicately piped PJ sets and silky robes, offered in silhouettes that can easily make the transition from the sheets to the streets. With Emily Ratajkowski, Leandra Medine, Aurora James of Brother Vellies and Veronika Heilbrunner having not only worn their "walking sleepwear" designs, but also gushed about them in social media posts, they've certainly created a frenzy outside of the bedroom.
But for the Fall/Winter 2018 season, the designer duo didn't want to rest on their laurels and release just another set of gorgeous PJs—each of which are produced by a single seamstress from natural and organic fabrics, in 10 hours from start to finish. Instead, Varetsa and Zubarieva decided to tap into the psyche of the millennials and provide them with something they never knew they wanted. They created an imaginary hotel and produced a line of merch to go along with that theme.
This fictitious lodging, dubbed the Sleeper Hotel, would be based in Kamchatka, a remote peninsula located on the Eastern coast of Russia. According to Zubarieva, it's "the most beautiful place on earth, on the edge of the world." So naturally, the faux hotel would be rooms stocked with the merch, including a plush terrycloth robe, little hotel slippers, a t-shirt and a black and white striped sleep kit, which comes complete with a matching eye mask. Affixed with an embroidered rose and the phrase Sleeper Hotel, these items would be the perfect in-room delights to wear while gorging on room service and guzzling champagne…if the hotel actually existed.
But why did Sleeper decide to think this far out of the box for their newest range of sleep gear? "We love when garments are something more than just garments; when there is some story behind them. For example, about a girl who walks in a hotel robe with her adorable dog in the morning, or dances in silk oversize pajamas with friends at a bar," explained Varetsa.
If this PJ merch isn't quite edgy enough for you, the rest of the brand's offering for the Fall season should do the trick. Including button down sleep shirts with flared sleeves and piped silk trousers with uneven hems, these pieces feel far too chic to be wasted on a good night's sleep. However, if you head out for a night of dancing in these Sleeper designs, and pass out on your bed before having a chance to change, well, you've probably done just what the Sleeper girls set out to do.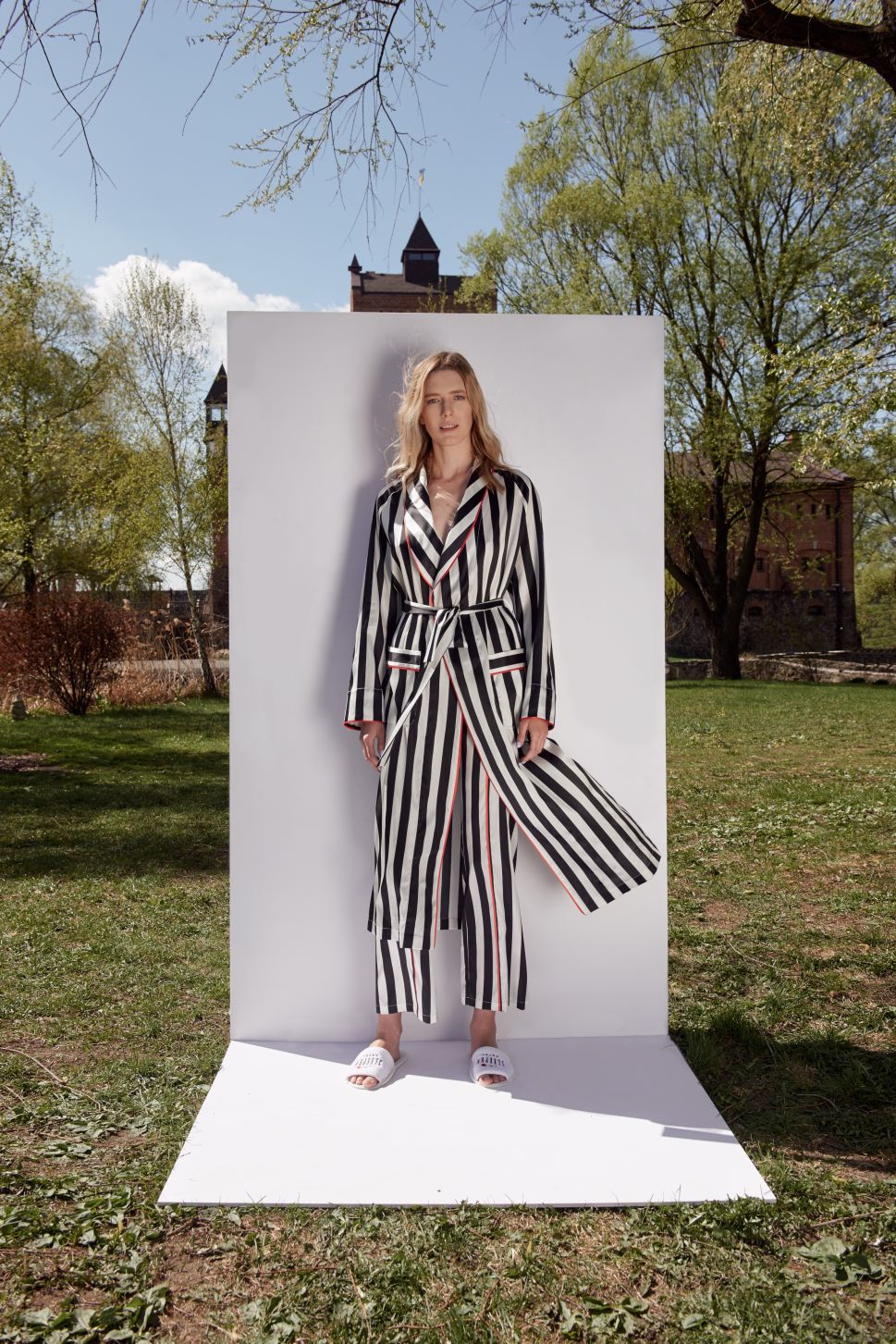 As Varetsa explains, you shouldn't have to sacrifice comfort for something that makes you feel sexy. "We are for maximum comfort, and therefore we are for a healthy sense of self-love. We help women to be beautiful and desirable, even when no one sees them. Although our PJs are great for home, we highly recommend you go out in them: both in the company of friends, and arm-in-arm with a man you love."