No, this isn't a generic screensaver photo. Scroll through to see the resort and its adventure program.
Courtesy BodyHoliday
The Wellness Center, where guests receive one treatment every day.
Courtesy BodyHoliday
There's more to do than just bask in the sun (although for some, the basking is what it's all about).
Courtesy BodyHoliday
The rainforest spin studio has better views than a typical SoulCycle class.
Courtesy BodyHoliday
Rooftop yoga sits on top of the spin studio.
Courtesy BodyHoliday
Balcony views from one of the rooms.
Courtesy BodyHoliday
Views from the top of the hike to Mt. Gimie.
Dani Devaux
Tarantulas, crabs and turtles were spotted on the way to the top of Mt. Gimie, the tallest mountain in St. Lucia.
Dani Devaux
Much of the Mt. Gimie hike is spent scrambling.
Dani Devaux
The waterfall guests can repel down.
Dani Devaux
The Wellness Center at night.
Courtesy BodyHoliday
The view from the Wellness Center.
Courtesy BodyHoliday
When your yoga instructor tells you to picture somewhere calming during Savasana, views from BodyHoliday probably comes to mind, even if you've never been there.
The St. Lucia resort has all the trappings of a fantasy vacation spot—white sand beaches dotted with millennial pink umbrellas for Instagram purposes, small trampolines floating in the water and a team of "Bodyguards" to keep guests endlessly entertained. But the resort aims to provide much more than just an island vacation. Their tagline reads: "Give us your body for a week and we'll give you back your mind," which sounds like a body snatching movie, but is really about their overarching wellness mission.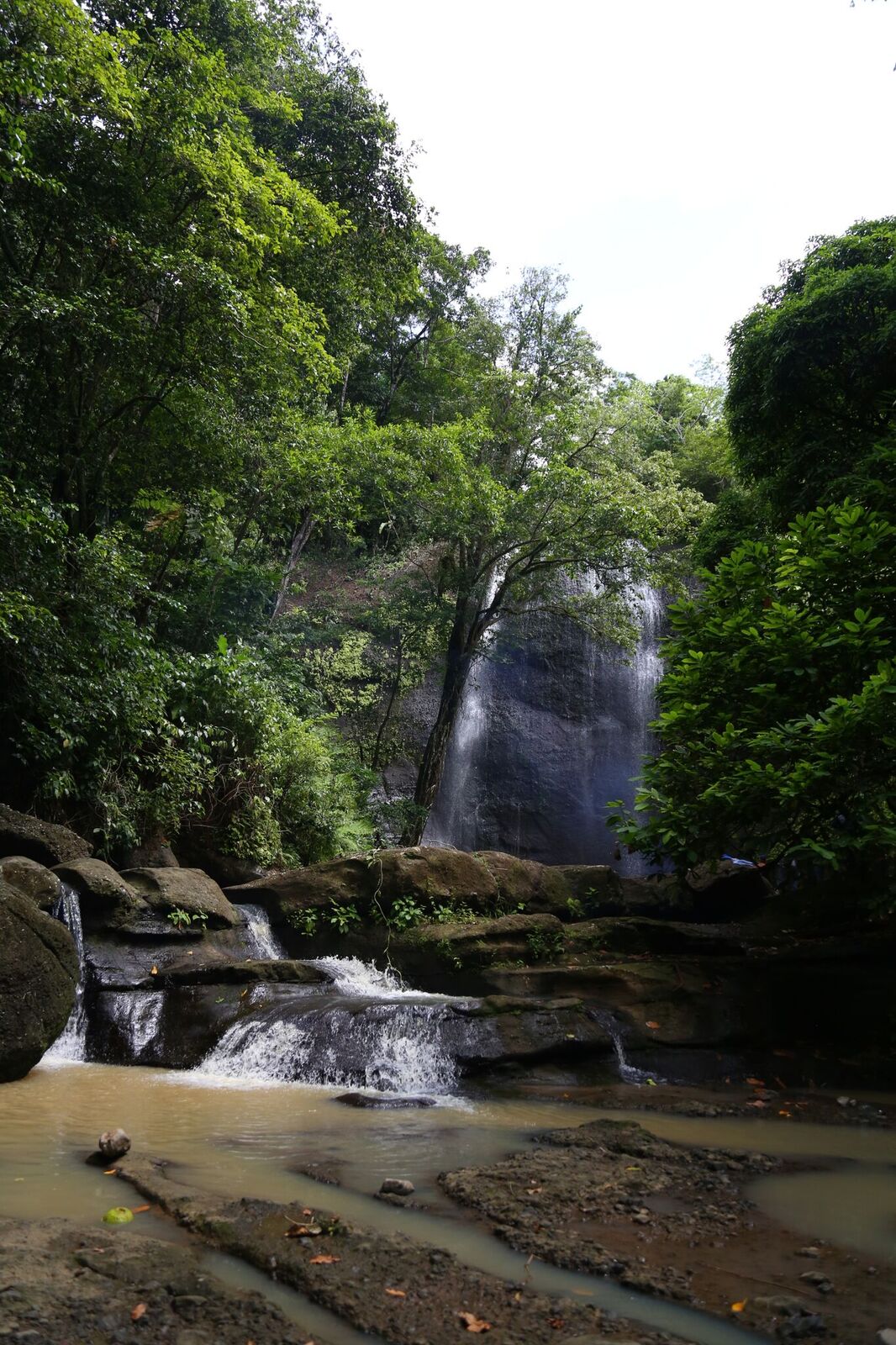 In some ways, BodyHoliday feels like the backdrop for Bachelor in Paradise (minus all of the controversy, of course). There's a helicopter ride to the resort, and a team of "Bodyguards" who await your arrival and are highly trained to make solo travelers feel at home (just like Jorge, although surely some are more akin to Wells).
"When I was 12, I gave my father the name 'Bodyguard' after the '80s movie," Andrew Barnard, the hotel's Managing Director, explained to the Observer. "They are the team that entertain, inform, host and play with our guests on a day-to-day basis." Basically, the Bodyguards lead fitness classes and take guests on excursions; many end up taking their talents to America or Europe after a year or two at the resort. One night while having cocktails at the piano bar, two brand new Bodyguards introduced themselves, ready to chat. They ended up spending the night on the dance floor, much like bar mitzvah dancers getting the party started to pump up music.
September Solos, another notable aspect of the experience, was launched as a way to book rooms after the family-filled summers were through—but don't expect the hijinks of a Paradise experience during the month devoted entirely to solo travelers. "It's important to us that there is no pressure to date—this is not the reason to travel. If a romance blossoms then that's a bonus that germinates from a laid-back atmosphere that puts no pressure on anyone," Barnard said, while hinting that some guests have certainly made romantic connections during the experience.
But the appeal for adventurers (real ones, not just folks who constantly tag #wanderlust on Instagram) are the wild options that take visitors far from the resort.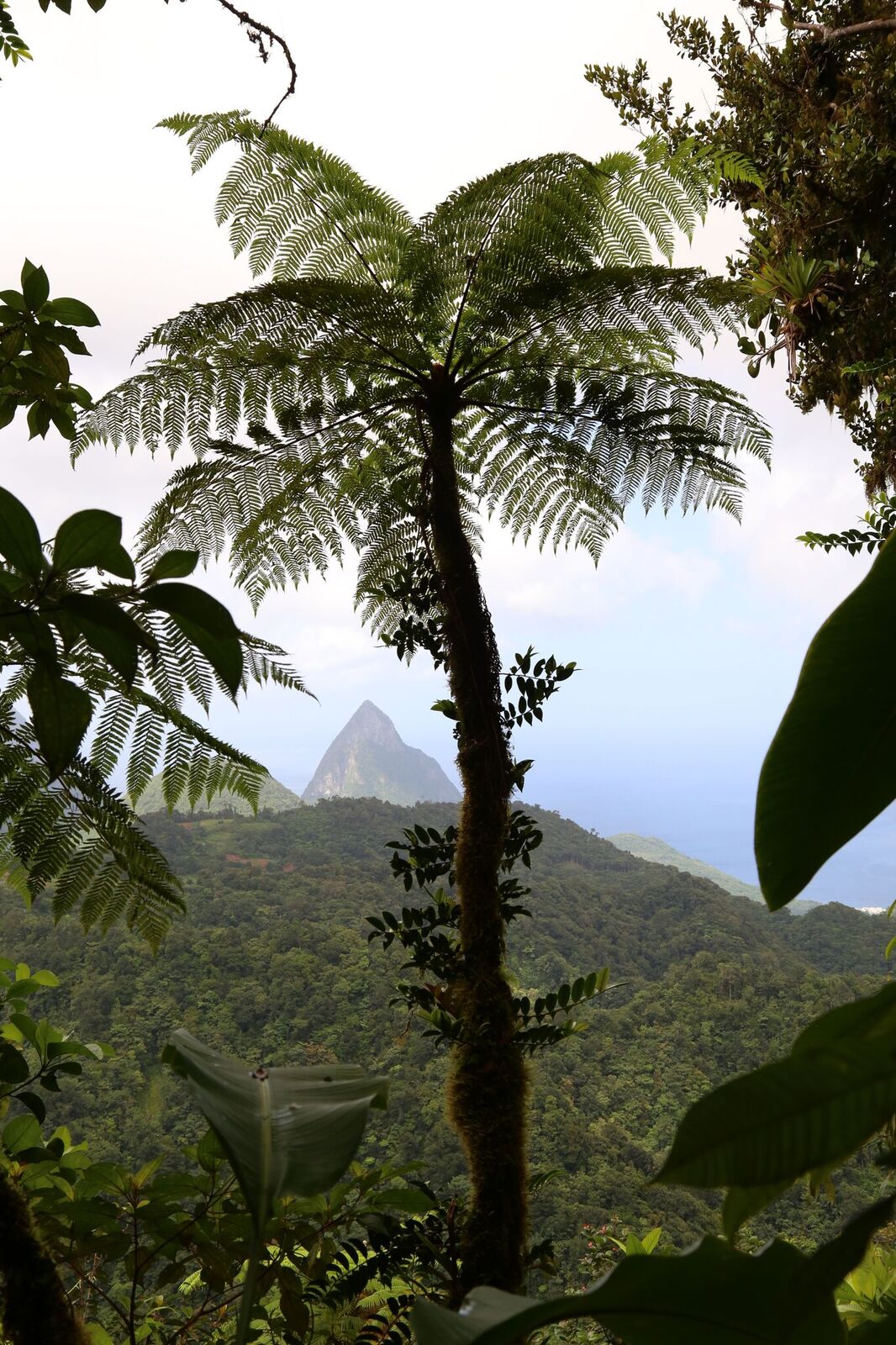 The adventure program has existed for years, but it was recently revamped and relaunched with new activities. One such adventure is the Mt. Gimie hike, an eight-hour activity that St. Lucian natives balk at, because of its extreme difficulty. Another is abseiling at Errand waterfall, where guests are hooked by a trusty guide and then repel down the face of the aforementioned waterfall.
Despite signing up for said adventure program, the closest I usually get to nature is rooftop cocktails. But the purpose of the BodyHoliday, other than to relax and capture every single moment for social media, is to push yourself; so somehow I found myself scrambling down a waterfall and landing directly by a barbecue, where I was immediately offered jackfruit and enormous avocados. It made for a far more adventurous vacation than my average island getaway.
But despite my waterfall confidence, the Mt. Gimie climb was a bit intimidating. "I have seen professional mountain guides literally fearing for their lives in extreme conditions," Barnard warned. "It will push one to the very edge of your physical limits and beyond your emotional limits as fear takes over, but a successful completion of the trip leaves you among an elite group of intrepids who have actually navigated through the gorge."
Despite not counting myself as one of those intrepid explorers, even the less-than athletic can complete aspects of the adventure program—my scurrying down a waterfall offers proof of that. Or, they can always stay on the beach instead, but where's the adventure in that?