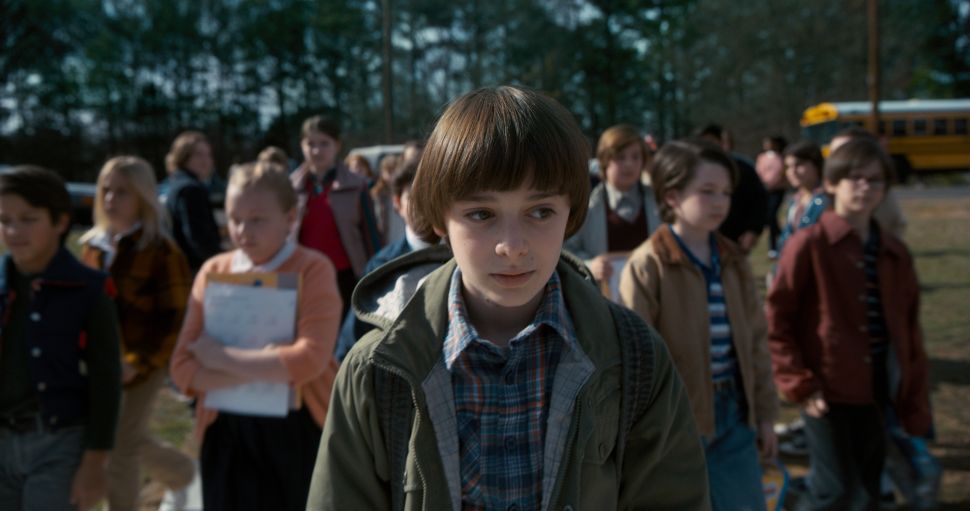 One a scale of one to Eleven, how excited is everyone for season two of Netflix's Stranger Things? We know viewers are pumped (though Hollywood movie studios are apparently dreading it). The breakout summer hit of 2016 tapped into our nostalgia glands in much the same way that the runaway success It has, delivering a well-told and exciting story of youngins doing battle with evil forces. But can showrunners Matt and Ross Duffer build on that entertaining foundation or is Stranger Things headed for the dreaded sophomore slump?
"It's certainly bigger," Ross told TheWrap in a recent video interview.
At first glance, "bigger" may have fans worried that season two will suffer from a bad case of sequelitis—ramping up what worked the first time around to ridiculous levels at the cost of other story aspects. But the Duffer brothers promise that the softer character beats that made you fall in love with season one (see: Eleven's obsession with Eggo waffles) will still be present.
"The nice thing is we don't have a kid disappearing in the first 10 minutes, so everybody's not always turned up to Eleven trying to save their friends," Ross Duffer said. "It allows us to experience these characters more in their normal life for a bit, and have some fun with them. But then once things go wrong, we really escalate the stakes quickly, and it gets pretty crazy toward the end."
Previously, the Duffers have pointed to beloved cinematic sequels such as James Cameron's Aliens and Terminator 2 as inspiration for this follow-up (though we're not so high on Cameron's present-day career leanings). They're angling for a more expansive action-packed ride that is still accompanied with a strong story and heart.
"We're movie guys, and from the very beginning we thought of it as a sequel more than a television Season 2. That's why it's 'Stranger Things 2," Matt said, referencing the project's official name. "It's building off a lot of the ideas we established in Season 1, but it's introducing new threats, new stakes and the idea is to resolve that more or less by the end of the season."
Similar to season one, this will be a self-contained story (albeit with some expected teases for future events). That means all of the familiar faces will be returning this season, including everyone's favorite telekinetic hero.
"I think her journey this season, though, is not what people will be expecting," Ross said. "We discovered how incredible Millie Bobby Brown was last season, so we're really leaning into her a lot this season, and putting her into some pretty intense places. And she crushed it."
Overall, the Duffers are looking at four to five seasons of Stranger Things.
"We don't want it to be going on particularly long, I think, for our own sanity," Matt Duffer said. "I have to be excited about it every year, and I think our actors have to be excited about it every year."
Stranger Things will hit Netflix on October 27.