Ikea and TaskRabbit are a match made in that weird nook between your couch and the wall that leads out to the bathroom.
Recode first reported the deal today, whose terms have not been disclosed, and it has not yet completely closed. The consensus so far has been: of course Ikea would buy TaskRabbit, no one likes putting their Ikea furniture together. But we can't help but wonder if there isn't a more strategic reason for buying the gig-economy company. Ikea's business is the home, and "Taskers" (what gig workers on the platform call each other) get a high level of visibility inside the spaces where people live.
"As urbanisation and digital transformation continue to challenge retail concepts we need to develop the business faster and in a more flexible way," Jesper Brodin, CEO of Ikea Group, said in a release. "An acquisition of TaskRabbit would be an exciting leap in this transformation and allows us to move forward with an even greater focus on innovation and development to meet changing customer needs."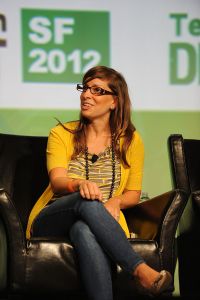 In Ikea's announcement, it mentions a successful 2016 collaboration with TaskRabbit in London without saying much more about it, but it's not hard to imagine how this could work. Ikea could bring Taskers in and pay them to learn how to assemble the most popular products quickly and efficiently. Maybe they even get some special tools that make it faster. People could even sign up for an appointment with a Tasker certified in the specific stuff they bought.
Either way, the site could show which Ikea products the worker knows best. This could help them get jobs and even help people who are moving know which Tasker to pick.
This reporter bought a dresser a couple years ago and putting the thing together took a whole afternoon. This was very surprising, though no doubt someone who had the specific piece down could do it far faster.
We went and took a look at TaskRabbit to see how ready the platform is for this kind of work. We found a woman who charges $40 per hour for furniture assembly near our place in Brooklyn, with some 160+ successfully completed furniture assembly jobs to her credit. It's like people have been out there getting on-the-job training for Ikea without the company ever paying for it.
But that's not all Ikea would stand to get out of the deal. Spending time talking to Taskers about the kind of jobs they are doing, what they see when they set things up and the sort of questions their customers ask could give them a much deeper new insight into how people live. That kind of data is critical for Ikea's product development.
The genius of it all is, though, by continuing to keep TaskRabbit a separate company, they could also get visibility into the homes of people shopping at Wal-mart, Target and that weird furniture store that looks like it mainly sells stuff off the back of trucks. Ikea might just see TaskRabbit as a way to decrease the friction of buying their products, but if there's more to it, here's what we'd guess it looks like.
They could get Taskers to tell them about moving jobs, what kind of Ikea products they see in people's homes, what customers tend to keep and what they tend to throw on the street.
We don't know that Ikea will do any of this of course, but it stands to reason. At this point, it's fair to look at almost any deal as some kind of play for more data about customers. Furniture is one product that Silcon Valley hasn't managed to get tracking inside yet, but there's no question it wants to.